We all know our children will eventually take their place in the world, but long before they become Olympians, doctors, and teachers, they are just little tykes who are looking to us to understand the basics of life. Whether it's confidence, grit, or independence, our small cues help them better understand how to approach these things and how to practically leverage them in their environment. Below are some proven tips to help you support your child develop their own independence as they grow.
We had the chance to discuss ways to foster independence in our children with the team at Gymboree Play & Music Vancouver and to explore how it can support their future success.  Here is what they shared with us!
1. Give Them Tasks
One way to help your child understand independence is to give them tasks to complete on their own. Research supports that small tasks and chores for children are a way to building a sense of responsibility, teaching collaborative skills and nurturing empathy. Not only does it give the child the opportunity the finish things on their own, but it's a subtle way to help them understand your expectations. Some simple tasks to try are:
Putting away toys.
Let them select the bedtime story.
Let them determine their daily snack, get it out of the fridge and clean up.
Help make bed.
Select clothes for the day.
2. Ask Questions
As parents, it's common to step in and make decisions that we feel is in the best interest of our kids. But what's not so common is to ask the child if they agree with what we've selected and why. By asking questions we get a sense of their preferences, and we help them think critically about what they prefer and why. Some simple questions to ask are:
What kinds of snacks should we buy?
What kinds of shows do you want to see?
What kinds of places do you want to visit?
3. Let Them Struggle (A little)
No one likes to see their child struggle. But when it comes to their long-term success, sometimes allowing them to struggle temporarily is a good thing. Let your child to try things that are difficult (for them) to solve on their own. When children are first learning to walk, we let them fall. When they try something that's spicy (that we told them not to), we wait for the tears and offer something to quell the burn. Leave room for your child to feel discomfort, learn and try again from their own learned experience.
4. Give Positive Feedback
It goes without saying that we should always support a job well done. But what's important when it comes to independence, is to support all of the attempts and failures. Children need to know that their progress is a step in the right direction. When you provide the cue that some failure is normal, and they will get it right, they will thrive through those hiccups.
---
Gymboree Play & Music is the global leader in play classes for kids newborn to 5 years old with more than 700 play centers in 40+ countries worldwide. Based on a blend of early childhood development theories complemented by 40 years of hands-on experience, Gymboree Play & Music offers a variety of programming, including Play & Learn classes, which encourage development from sensory exploration to playful-problem solving, music classes that enhance child development through song, dance and instruments, and art classes that inspire imagination and self-expression. Click HERE to learn more!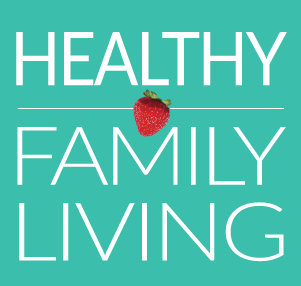 Wondering what to do with the kids in Metro Vancouver this weekend, or what to make for dinner? You can find it at HealthyFamilyLiving.com! From the Sunshine Coast to the Fraser Valley, we're the best online resource for busy parents looking for practical tips for healthy, active, sustainable living. For the latest on family events, outdoor adventures, birthday parties, camps & classes and kid-approved recipes, follow us on Facebook and sign-up for our parent-approved e-newsletter!