The Sportball Vancouver team is excited to return this summer with their weekly outdoor soccer & t-ball programs, and week-long summer day camps in Vancouver, Burnaby, Surrey, Richmond, the North Shore & New Westminster. If you want your child inspired in a non-competitive setting, Sportball has you covered! 
Sportball coaches zero in on soccer skills like throw-ins, dribbling, trapping, and passing and t-ball skills like throwing, catching, batting form, running bases, and fielding in fun, exciting, skill-focused play. Coached with Purpose using Sportball Methodology, children from 2 - 10 years old have a blast at Sportball camps & programs while developing confidence, competence & physical literacy, helping them build skills for life. 
---
---
---
Sportball's weekly summer soccer classes are packed with high-energy fun and a continuous flow of new drills and non-competitive games to keep things rolling along. For 23 years, summer, soccer, and Sportball continue to be a tradition in neighbourhood parks from coast to coast. Their play-based approach uses creative coaching techniques to captivate imaginations and reduce performance anxiety. Soccer balls are rocket ships that children can launch into outer space with their kicks and pylons are volcanos that must be avoided by controlling the path of the ball. Click HERE to check out summer soccer schedules around Vancouver, Burnaby & Surrey! 
---
---
---
As Cal Ripkin Jr once said: "you can be a kid as long as you want if you play baseball." Obviously, the two-time Golden Glove must have been thinking of Sportball when he said this…well maybe not, but he definitely spent many hours throwing, catching, batting, running bases, and fielding, all skills that are built into Sportball's play-based T-Ball programming. Sportball T-Ball has launched more than a few baseball dreams and some home runs too! Click HERE to check out summer t-ball schedules around Vancouver, Burnaby & Surrey! 
---
---
---
Registration is also open for Sportball's indoor & outdoor summer day camps across the Lower Mainland! Designed for children aged 3.5 - 10 years old, Sportball's action-packed camps introduce children to a variety of sports skills, and coaches will also incorporate waterplay games and activities PLUS arts and crafts, snack time, stories, games & more! Choose from Multi-Sport, Soccer, Floor Hockey, and T-Ball camps, with both half & full-day options. Click HERE for summer camp schedules in your neighbourhood! 
---
---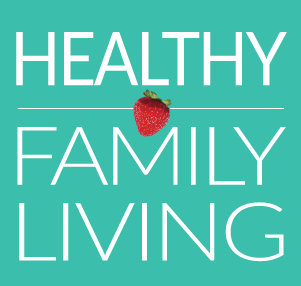 Wondering what to do with the kids in Metro Vancouver this weekend, or what to make for dinner? You can find it at HealthyFamilyLiving.com! From the Sunshine Coast to the Fraser Valley, we're the best online resource for busy parents looking for practical tips for healthy, active, sustainable living. For the latest on family events, outdoor adventures, birthday parties, camps & classes and kid-approved recipes, follow us on Facebook and sign-up for our parent-approved e-newsletter!