Outdoor summer adventures in Vancouver & the Lower Mainland are the perfect way for families to explore our gorgeous home. Attractions abound but sometimes it's hard to know where to go with the family to keep everyone happy.
Here are 11 of our favourite summer adventures for families in and around Vancouver. As with any outing, the best way to ensure success is having refillable water bottles and healthy snacks on hand. We love to hear from you, let us know in the comments below where your family likes to go on day trips!
To make it bit easier to find a fun family outing that matches your budget, we have broken the list into different budget options based on the cost of an adult ticket .
Under $15 = $
$15-$45 = $$
$45+ = $$$
Capilano Suspension Bridge Park
Location: North Vancouver
Price Range: $$
WebsiteHighlights: Capilano Suspension Bridge crosses to towering evergreens, cedar-scented rainforest air and Treetops Adventure, 7 suspended footbridges offering views 110 feet above the forest floor. The new Cliffwalk follows a granite precipice along Capilano River with a labyrinth-like series of narrow cantilevered bridges, stairs and platforms and only 16 anchor points in the cliff supporting the structure! Summer special twilight rates (20% off) in effect for tickets purchased at the gate only from 5pm daily. Hours of fun for the whole family!
Sea to Sky Gondola
Location: Squamish
Price Range: $$
Website
Highlights: The ride up and down is a thrilling adventure for all ages and provides new views of Shannon Falls and the famous Squamish Chief. Once at the top, many other adventures await. You will have access to a wide array of outdoor experiences including two different interpretive loop walking trails, the spectacular Sky Pilot Suspension Bridge, numerous hiking trails, restaurants and much more.
Maplewood Farm
Location: North Vancouver
Price Range: $
Website
Highlights: Maplewood Farm is a fun—and educational—place to visit for the whole family. Developed historically from its early days as a thriving dairy, today the Farm has been preserved offering a truly rural experience, among the expanding city limits, with a wonderful collection of over 200 domestic and friendly farm animals and birds. You can buy birdseed on site for the ducks, and we always bring parsley for feeding the bunnies!
Ladner Market
Location: Ladner BC
Price Range: free
Website
Highlights: The Ladner Village Market is a first class, village market that brings together "make it, bake it, grow it" vendors, community organizations and 48th Avenue merchants to create a community enhancing event in Ladner Village. They offer the community access to farm fresh produce and meats, artisans foods and unique, handcrafted products in a forum that brings together our community in a festive atmosphere.
Green Heart Tree Walk at
UBC Botanical Gardens
Location: Vancouver
Price Range: $$
Website
Highlights: The Greenheart TreeWalk will spark your adventurous spirit as you navigate suspended walkways and tree platforms high above the forest floor. Located in the heart of the UBC Botanical Garden, the 310-m-long tree top canopy walkway hangs from huge Douglas firs, cedars and grand firs, many of which are over 100 years old. Reaching a height of nearly 20m above the forest floor, the walkway will give you a bird's eye view of Vancouver's magnificent coastal temperate rainforest.
Grouse Mountain Birds in Motion
and Lumberjack Show
Location: North Vancouver
Price Range: $$$
Website
Highlights:  From the aerial majesty of a Golden Eagle soaring on the thermals, to the breathtaking rush of a Peregrine Falcon diving from the sky, these birds have captured our hearts and imaginations. Now Grouse Mountain, in cooperation with the Pacific Northwest Raptors, invites you to witness some of nature's finest athletes demonstrate what they do best – "free flight". And we've heard rave reviews about the Lumberjack Show for the whole family!
Britannia Mine Museum
Location: Britannia Beach
Price Range: $$
Website
Highlights: Last century, it was a working mine. Now, it's a multi award-winning Museum, turning out awe-inspiring sights and memorable family experiences. So much to see and do. Rumble aboard the mine train as it rolls into the dark. Learn from informative but informal tour guides. Pan for real gold!
Sewell's Safari
Location: West Vancouver
Price Range: $$$
Website
Highlights: With the deep history of Howe Sound on the doorstep of Horseshoe Bay, this two hour boat tour has something for the whole family. The 30 ft. rigid hull inflatable boat is native to the Howe Sound coast line and within minutes, you will be soaring like the eagles at high speeds, seeing what our beautiful backyard has to offer.
Van Dusen Gardens
Location: Vancouver
Price Range: $
Website
Highlights: Public art, lectures, seasonal blooms, family adventures and courses — there is always something happening at VanDusen. See what's on now and coming up soon.
Honibee Centre
Location: Cloverdale
Price Range: $
Website
Highlights: They bring the fascinating world of the honeybee to the general public with specialized guided tour programs for school field trips, group tours, and birthday parties. Sself-guided drop-in presentations  are offered on the weekend for the general public.
Fort Langley
Location: Fort Langley
Price Range: $
Website
Highlights: Pan for gold and feel the heat of molten metal in the blacksmith's shop at an 1827 Hudson's Bay Company fort. Stroll past the palisade. Sleep over in a heritage-themed oTENTik. Get spooked by haunting mysteries on the Grave Tales Historic Walking Tour and meet the interpreters who bring the fur trading history of British Columbia to life.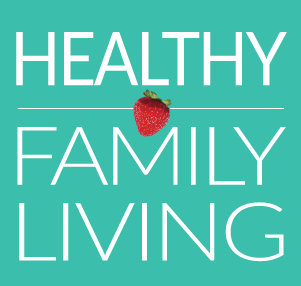 Wondering what to do with the kids in Metro Vancouver this weekend, or what to make for dinner? You can find it at HealthyFamilyLiving.com! From the Sunshine Coast to the Fraser Valley, we're the best online resource for busy parents looking for practical tips for healthy, active, sustainable living. For the latest on family events, outdoor adventures, birthday parties, camps & classes and kid-approved recipes, follow us on Facebook and sign-up for our parent-approved e-newsletter!