Looking for low-cost or free Christmas events in Metro Vancouver?
Below you'll find lots of low-cost, by donation, or free Christmas events & Holiday attractions across Metro Vancouver listed by city so you will know what to travel for and what is close to home. Please note that attendees aged 12 and over will be required to show proof of vaccination to gain entry to many events with an indoor component. Guests must be prepared to show a valid government photo ID, and a BC Vaccine card.
We've got you covered for Aldergrove, Burnaby, Coquitlam, Fort Langley, North Vancouver, Port Coquitlam, Pitt Meadows, Surrey, Vancouver, and White Rock. We wish you and your families a magic Christmas together! 
---
20+ Free & low cost Christmas Events for Families:
ALDERGROVE
Aldergrove's Annual Christmas Light Parade and After Party
When & Where: Dec 11th at 6:00 pm, Downtown Aldergrove
Details: Enjoy the parade, refreshments, carol singing and lighting of Aldergrove's Official Christmas tree. Rain or Shine, free.
BURNABY
Ugly Christmas Sweater Toonie Skate
When & Where: Dec 18 from 12:30 – 3:00 pm, Bill Copeland Sports Centre
Details: Bring family, friends and wear your ugly Christmas sweater! Enjoy crafts, face painting, reindeer games, holiday cheer and a visit with Santa and his friends. Skates and helmet included in $2 admission fee. Proof of vaccination required for 12 years and older.
Burnaby's Holiday Light Displays
When & Where: December 1 - January 3, Daily after sunset (exceptFridays)
Details: Nearly every corner of Burnaby is decorated with bright and merry lights to help shine the way this holiday. To help celebrate the season, the City encourages residents and visitors alike to add the #burnabylights hashtag to their favorite Burnaby holiday light displays. View map »
Heritage Christmas at Burnaby Village Museum
When & Where: Nov 23-Jan 3, times vary, consult the website for details.
Details: Wander the village and take in all of the seasonal entertainment and activities. Take part in our animal-themed scavenger hunt including a menagerie of adorned Eco-sculptures like salmon, herons and Hawks. Enjoy a meal or treat at the Ice Cream Parlor or take a ride on the restored 1912 C.W. Parker Carousel*. Gate Admission is Free. Advanced reservations are not required.  Carousel rides $2.65 each. Proof of vaccination required for 12 years and older. Masks required indoors for all over 5.
New Year's Eve Twoonie Skate  
When & Where:  - 
Details: Drop-in and have fun gliding on the ice all for just $2 a person, including skate rental. Free for children three years and under. Proof of vaccination required for 12 years and older.
COQUITLAM
Winter Lights Display at Lafarge Lake
When & Where: Nov 30 – Jan 31 Lafarge Lake, Town Centre Park, 1299 Pinetree Way
Details: Come check out hundreds of thousands of lights wrapping their way around the lake in multiple themed zones.  The lights will be turning on slowly throughout the season and staying on until Jan. 31, 2022. Modified in consideration of current provincial health orders and public safety, this year's Lights at Lafarge winter lights display has been dispersed to provide two walking loops within Town Centre Park.
Winter Lights Display –Maillardville 
When & Where:Mackin Park - 1046 Brunette Ave.
Details: For residents looking to enjoy seasonal lighting outside of Town Centre Park, the City is installing a small display in Maillardville for the first time this year. This includes festive street lighting along the west end of Brunette Avenue and tree wraps and small elements at the north plaza in Mackin Park. 
FORT LANGLEY
A Fort Langley Christmas
When & Where: December 21-23, 27-30, Fort Langley, 23433 Mavis Ave
Details: Hear stories, roast chestnuts over the fire, take a guided tour. Regular admission rates apply.
NORTH VANCOUVER
The Shipyards Artisan Christmas Market
When & Where: Dec 4 (all day) Shipbuilders' Square, Wallace Mews Road, North Vancouver
Details: Enjoy local artisans selling great Christmas gifts. Free admission and great family fun! Support local businesses and enjoy the community fun in the Shipyards. 
Spirit Of The Season
When & Where: December 4, 2021
Details: We've invite you to kick off the holiday season with us at The Spirit of the Season Celebration on December 4th at The Shipyards. Enjoy live music, entertainment, twinkling lights, food trucks, official City tree lighting with Mayor Linda Buchanan + much more.
Park & Tilford Hi-Light Festival
When & Where: Nov 30 – Dec 31 Park & Tilford Gardens, 333 Brooksbank Ave, North Vancouver
Details: Majestic festival of lights with over 150,000 lights on display over 3 acres. On opening night, enjoy hot chocolate, live entertainment and a Light Up countdown, entry by donation. Enjoy family entertainment on Family Friday Nights
PORT COQUITLAM
CP Holiday Train
When & Where: Facebook, YouTube and online on Saturday, Dec. 18, at 5 p.m
Details: ​Canadian Music Hall-of-Famer Steven Page and The Strumbellas will lead an all-star cast of performers aboard the CP Holiday Train for the 2021 "Holiday Train at Home" concert.
Christmas in Leigh Square
When & Where: Fri, Nov 26, 4-8pm, Sat, Nov 27, 10 am – 6 pm
Details: Looking for gifts for loved ones? More than 30 local artisans offer handmade treasures, fine crafts, delicious treats and handcrafted cider, spirits, wine, mead and beer. Admission is free.
PITT MEADOWS
Christmas in Pitt Meadows
When & Where: December 3, 2021 at 5:30 pm - 8:30 pm, 12027 Harris Rd,
Details: This free outdoor holiday event is back transforming Spirit Square into a magical Christmas village! Santa will be taking photos with our community – inside a giant igloo. Food trucks, popcorn, coffee & hot chocolate, and hot dogs by the Lion's Club will be available for everyone to enjoy. The holiday train is back for rides around the village. Road hockey for all abilities will be happening beside the Rec Centre. The Main Stage will feature musical entertainment, Community Service Awards and tree lighting.
SURREY
Tree Festival Kickoff
When & Where: -
Details: Museum of Surrey is uniting Cloverdale businesses and organizations for some friendly competition... to decorate the best tree! Trees are displayed in the large museum foyer throughout December. Festival visitors cast their votes for a chance to win a $100 Cloverdale shopping spree. Drop-in any time during museum hours for your holiday fix and to cast your vote. Stay tuned for photos and a virtual tour of the trees. Virtual voting will take place on the Museum of Surrey Facebook page
Merry Makers
When & Where:  - , Museum of Surrey
Details: Bring out your inner elf to build Christmas trees, gifts and more using Magna-Tiles and jingle bells. SFU Faculty of Applied Sciences will also be onsite leading a STEM activity! 
VANCOUVER
Christmas at Canada Place
When & Where: Friday, December 3 – Sunday, January 2, Downtown Vancouver
Details: This family-friendly, outdoor experience will feature the historic Woodward's Windows and Avenue of Christmas Trees, a special holiday-themed Sails of Light display, Canada's North light display and more!
Christmas in Kerrisdale
When & Where: Dec 4, 11, 18, 23 from 12:00 – 4:00 pm in Kerrisdale Village
Details: Strolling brass brands, trio of tubas, holiday horse and carriage rides and Christmas quartets
Skating at Robson Square
When & Where: Dec 2 to end of February, 800 Robson Street, Downtown Vancouver
Details: This winter, renew a classic Vancouver tradition and enjoy some old-fashioned fun. Robson Square's outdoor skating rink is open, so celebrate winter in style with skating in the heart of downtown Vancouver. It's a magical place to enjoy the winter season with your friends, family and loved ones.
28th Annual Winter Solstice Lantern Festival
When & Where: Dec 21, various times & locations.
Details: On Tuesday December 21st you can either share your homemade creations outdoors in your neighbourhood or Zoom into a new world of virtual connection and community building as we create an at-home solstice celebration with an interactive Lantern Dance Party, a virtual walk through the Labyrinth of Light, some dark tales of solstice past, live music, headdress making with plants, some astonishing astronomy, and you!
WHITE ROCK
Bright Walk in White Rock - light up event
When & Where: December 10th at 5pm, Memorial Park
Details: Bright Walk in White Rock, a new winter light display will start at the White Rock Waterfront at Memorial Park this winter on Dec. 10, 2021. Celebrate the holiday season with friends and neighbours and enjoy the region's most popular walkways, the White Rock Pier and Promenade lit up with the magic of holiday lights.  Family-friendly activities, free hot chocolate and treats for all ages.
.
If you know of any other free or low-cost Christmas events across the Lower Mainland, please leave details in the comments below!
And be sure to check out our 2021 Holiday Gift Guide and 2021 Metro Vancouver Holiday Events Guide for lots more festive holiday fun!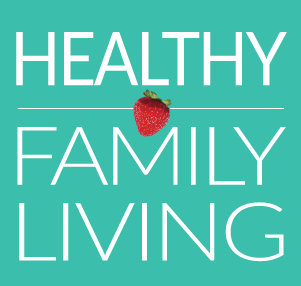 Wondering what to do with the kids in Metro Vancouver this weekend, or what to make for dinner? You can find it at HealthyFamilyLiving.com! From the Sunshine Coast to the Fraser Valley, we're the best online resource for busy parents looking for practical tips for healthy, active, sustainable living. For the latest on family events, outdoor adventures, birthday parties, camps & classes and kid-approved recipes, follow us on Facebook and sign-up for our parent-approved e-newsletter!