Music can be expressed and enjoyed in so many different ways, and you can find a class to fit any style! We've shared our favourite types of music classes for kids of all ages, in and around Metro Vancouver, the Fraser Valley, and Sea-to-Sky Corridor!
A musical education has wide ranging benefits, affecting everything from language and social development, to fine motor skills, and academic abilities. It has been demonstrated that music and math are highly intertwined. In mastering beat, rhythm, and melodies, children learn how to divide, create fractions, and recognize patterns. 
Kids of all ages can sing their hearts out in classes with settings that range from a choir or band, to individual vocal lessons. Pick your favourite music genre and get ready to channel your inner diva!
---
---
Grab your dancing shoes and get ready to boogie the night away! Types of dance classes are limited only by your imagination; ranging from ballet to hip hop to contemporary and beyond. They may be parent participation, recreational, or competitive! These programs are a great mix of activity and creativity that will keep every kid engaged.
---
---
Instrument lessons for kids are as varied as the instruments themselves! Some individual lessons can start as young as 3 or 4 years old, while other instruments - and band lessons typically are offered to older elementary school aged kids.  Visiting a local music store and trying a variety of instruments is a fun way to spark an interest and help your kids decide on the right instrument for them.
---
---
If your child has a hard time choosing just one style of music class, then musical theatre may be for them. Typically a combination of acting, singing, and dancing, they are a whirlwind of action for kids of all ages. These energetic programs explore a variety of musical genres, and the whole family will enjoy the end of year performances!
---
---
Get ready for a serious dose of adorable! Babies and toddlers are naturally curious about music, which makes for a super fun class. Formats vary, but usually include singing, dancing, and exploring with musical instruments that are friendly for small fingers and curious mouths. They often introduce a variety of musical genres and cultures, while also including your little one's favourite songs! Naturally, these classes are strictly parent-participation.
---
Find Music classes Near You!
Kids Music Classes Vancouver | Kids Music Classes Surrey | Kids Music Classes Squamish | Kids Music Classes Langley | Kids Music Classes Coquitlam | Kids Music Classes Richmond | Kids Music Classes Abbotsford | Kids Music Classes Maple Ridge | Kids Music Classes New Westminster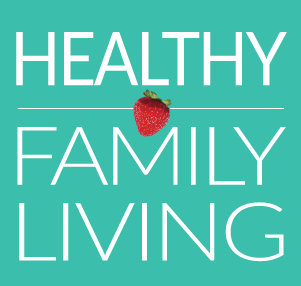 Wondering what to do with the kids in Metro Vancouver this weekend, or what to make for dinner? You can find it at HealthyFamilyLiving.com! From the Sunshine Coast to the Fraser Valley, we're the best online resource for busy parents looking for practical tips for healthy, active, sustainable living. For the latest on family events, outdoor adventures, birthday parties, camps & classes and kid-approved recipes, follow us on Facebook and sign-up for our parent-approved e-newsletter!