STEM classes for kids are more popular than ever in our rapidly advancing, tech-focused world, and you can find a class to fit any style! We've shared our favourite types of STEM classes for kids of all ages, in and around Metro Vancouver, the Fraser Valley, and Sea-to-Sky Corridor!
STEM stands for Science, Technology, Engineering, and Math, and while these types of programs often have an emphasis on preparing kids for future careers, there are so many more benefits they gain. Hands-on learning with real-world applications fosters a variety of skill sets, including media and technology literacy, productivity, social skills, communication, flexibility and initiative, problem solving, critical thinking, creativity, curiosity, decision making, leadership, entrepreneurship, persistence, determination, and more.
While there are all sorts of overlapping themes between STEM programs, the ones focused on science typically explore non-tech themes with experiments in chemistry and physics, research in astronomy and biology, and so much more! Introductory classes often cover a broader variety of topics, while more advanced programs focus more narrowly on a single field of study.
---
---
Our world is increasingly technologically driven, and kids seem to adapt to each new advancement with ease. Whether they're coding an app, programming a robot, or exploring tech in different environments like space or underwater, the tech skills they acquire have countless future benefits.
---
---
There is no technology without engineering, and we are lucky enough to live in BC - a hub for engineering in Canada! From robotic, to mechanical, to aerospace engineering and beyond, many of the classes available for kids incorporate BC's Applied Design, Skills and Technologies curriculum (ADST) into their programming. With online and in-person options available, there is something to suit everyone!
---
---
When you think of after-school math programs, the first thing that usually comes to mind is tutoring or homework help, but they can be so much more! Math is foundational to all things STEM, so why not make it fun and inclusive? Math clubs and classes do just that with themes like mental math, math and board games, problem solving and logical thinking, fun with geometry and more.
---
Find STEM classes Near You!
Kids STEM Classes Vancouver | Kids STEM Classes Surrey | Kids STEM Classes Squamish | Kids STEM Classes Langley | Kids STEM Classes Coquitlam | Kids STEM Classes Richmond | Kids STEM Classes Abbotsford | Kids STEM Classes Maple Ridge | Kids STEM Classes New Westminster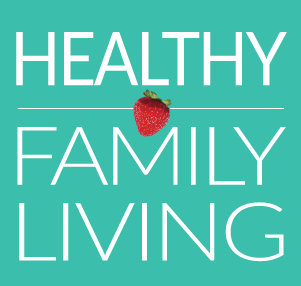 Wondering what to do with the kids in Metro Vancouver this weekend, or what to make for dinner? You can find it at HealthyFamilyLiving.com! From the Sunshine Coast to the Fraser Valley, we're the best online resource for busy parents looking for practical tips for healthy, active, sustainable living. For the latest on family events, outdoor adventures, birthday parties, camps & classes and kid-approved recipes, follow us on Facebook and sign-up for our parent-approved e-newsletter!