---
It's been a few years of pivoting and cancelling, but this summer, YMCA Camp Elphinstone is thrilled to be running overnight camp programs once again. This includes summer overnight camp programs, as well as the always highly anticipated Family Camp sessions. Woohoo! Our kiddos can't wait.
As parents, we're thrilled for the
YMCA Camp Elphinstone
staff who've been looking forward to welcoming children and families back to camp, providing them enjoyable, safe, and memorable experiences. It's so amazing to see the surge in confidence & life skills development that can happen in such a short time at summer camp.
---
Our kids are always so charged up with life when they come back from summer camps. With an emphasis on building independence and personal development, campers gain real confidence in the overnight camp setting. They learn new skills and challenge themselves with many traditional camp activities like canoeing, archery, and ropes courses. From specialized sailing or out-tripping camps to shorter introductory sessions for little ones, the
YMCA Camp Elphinstone
has something for everyone!
---
Parents may have some questions and concerns over protocols at camp. Rest assured, in everything they do the YMCA keeps the health, safety, and well-being of all campers and staff as their top priority.  The Camp Elphinstone team will operate 2022 programming in accordance with all public health and BC Camps Association guidelines, which may result in a slightly different camp experience than years past. However, regardless of any modifications, the YMCA is committed to providing children and families with the enjoyable summer camp experience they deserve!
---
---
VIEW THE 2022 CAMP ELPHINSTONE BROCHURE
---
Surrounded by temperate rainforest and the rocky shoreline of Howe Sound, YMCA Camp Elphinstone's 144 acres let campers experience the beauty of the Pacific Northwest. Located on B.C.'s Sunshine Coast near Gibsons, just a 40-minute ferry ride from West Vancouver, YMCA Camp Elphinstone offers a variety of traditional and specialized programming for kids, teens & families.
YMCA 2022 Overnight Camp Programs
Camps For Kids & Teens:
One and Two Week Camps (7-15 years)
McNabb Camp (5-7 years)
Sailing Camp (11-14 years)
Sunshine Coast Trail 1 Week (12-14 years)
Desolation Sound 1 Week (12-14 years)
Desolation Sound 2 Week (13-15 years)
Leadership Development 1 (15-16 years)
Leadership Development 2 (16-17 years)
Dates For Family Camps:
Summer Family Camp: August 28-31, 2022 (all ages)
Fall Family: October 7-9, 2022 Camp (all ages)
register for camp:
Registration is now open.  Check out the 2022 YMCA Camp Elphinstone digital brochure, which contains information on available programs, session dates, and fees, and to read about their health and safety plan.
Questions about registration or any overnight camp programs can be emailed to the camps admin team at camps@gv.ymca.ca. Not sure whether your child is ready for an overnight camp? We have ideas to help get them ready & build their confidence.
VIEW THE 2022 CAMP ELPHINSTONE BROCHURE
---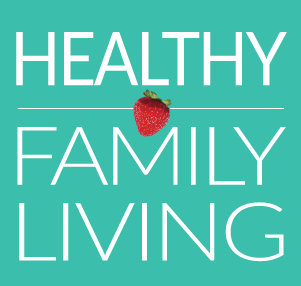 Wondering what to do with the kids in Metro Vancouver this weekend, or what to make for dinner? You can find it at HealthyFamilyLiving.com! From the Sunshine Coast to the Fraser Valley, we're the best online resource for busy parents looking for practical tips for healthy, active, sustainable living. For the latest on family events, outdoor adventures, birthday parties, camps & classes and kid-approved recipes, follow us on Facebook and sign-up for our parent-approved e-newsletter!