Looking for low-cost or free Spring Break events in Metro Vancouver? In 2023, Spring Break runs from March 13th - March 24th in most BC school districts. Below you'll find lots of affordable  Spring Break events & attractions across Metro Vancouver listed by city so you will know what to travel for and what is close to home.
We've got you covered for Abbotsford, Burnaby, Coquitlam, Delta, Langley, Maple Ridge, North Vancouver, Squamish, Surrey, Vancouver, and West Vancouver.  We wish you and your families an amazing Spring Break together!
spring break events in metro vancouver
When: March 3  - May 28
Where: The Amazing Brentwood
If you're a fan of the Avengers movies and are looking for a fun and interactive experience for the whole family, you'll be excited to hear that the Marvel Avengers S.T.A.T.I.O.N is coming to Metro Vancouver! This exhibit is not your typical display of costumes and props. The Marvel Avengers S.T.A.T.I.O.N is a chance to play around with some cool gadgets and even participate in simulations to test your skills. You can fly like Iron Man, try lifting Thor's hammer, or see if you can solve problems like Bruce Banner. It's not just a fun day out, but it's also a chance to learn about science, technology, engineering, and math (STEM) in a fun and engaging way. Plus, you can learn about the history of the Avengers and their impact on pop culture. You'll also get an inside look at how the movies were made!
When: March 18 & 19 at 2 pm and 7 pm
Where: Massey Theatre, New Westminster
In the tradition of such family favourites as E.T., The Avengers, and Jurassic World, comes A Dinosaur Tale! A mysterious time-warping wormhole has brought the dinosaurs back into our world and it's up to Lisa & Declan, a pair of intrepid eighth graders, to send the creatures home before the school field trip is over. This LIVE-action fantasy adventure is great for kids aged 5-10 and the perfect outing for the whole family! Shows at the Massey Theatre in New Westminster on March 18 & 19, 2023 at 2 pm and 7 pm.
When: March 15 – 26 (Wednesday to Sunday)
Where: Near Squamish
A little dirt doesn't hurt, especially with Britannia Mine Museum's fun, family-friendly, interpreter-led "Mini Mud Monsters" programming in their Terra Lab STEAM learning space.  Spend the afternoon with "Live in the Lab: Mini Mud Monsters" where you will meet tiny organisms from nearby Britannia Creek and learn how they help us understand the impacts of mining on local ecosystems. Participants will also explore the important environmental remediation lessons of the Britannia Mines due to acid rock drainage, which occurs naturally when rainwater reacts with oxygen and exposed minerals.
When: February 10 - September 4
Where: Stanley Park in Vancouver
Nature's Ninjas at the Vancouver Aquarium will feature species of animals that have evolved ways to protect themselves from attack. This exhibit will profile 16 species and highlight the defensive mechanisms of these animals. The exhibit includes the two-toed sloth and three-banded armadillo. Some methods of self-defense are more obvious than others but make no mistake every animal has a self-defense strategy; armour, claws, teeth, venom, poison, and more. Nature's Ninjas explores some of the most common and most unique mechanisms of self-defense in the animal kingdom in this gorgeous, interactive, live animal exhibit.
affordable spring break fun in Metro Vancouver
ABBOTSFORD
Burnaby
CHILLIWACK
COQUITLAM & Port Coquitlam
DELTA
LANGLEY
MAPLE RIDGE & PITT MEADOWS
MISSION
NEW WESTMINSTER
NORTH VANCOUVER
RICHMOND
SQUAMISH
SURREY
VANCOUVER
If you know of any other fun & affordable Spring Break events across the Lower Mainland, please leave details in the comments below! And you can find more fun March events in and around Vancouver here.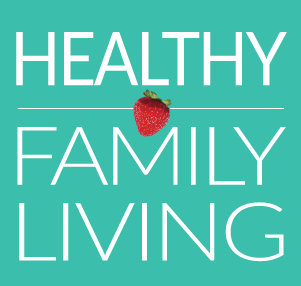 Wondering what to do with the kids in Metro Vancouver this weekend, or what to make for dinner? You can find it at HealthyFamilyLiving.com! From the Sunshine Coast to the Fraser Valley, we're the best online resource for busy parents looking for practical tips for healthy, active, sustainable living. For the latest on family events, outdoor adventures, birthday parties, camps & classes and kid-approved recipes, follow us on Facebook and sign-up for our parent-approved e-newsletter!