The sun is shining (some of the time), the flowers are blooming and everyone is ready to come out of winter hibernation and get active. Metro Vancouver has some amazing fun run options for families looking to get active together. Choose a cause, register together, and enjoy all the benefits of a healthy lifestyle as a family!  Whether you walk, run or skip... the important thing is you are moving!
Metro Vancouver Family Fun Runs
Saturday, April 24th, 2022
If you'd like to get the whole family out together, then the Shaw 2.5K Mini Sun Run is the perfect route to take! Show your kids that fitness is fun with this Fun run (The run is not timed.) It is recommended that adults or escorts accompany children eight and under in the Shaw Mini Sun Run. All adult escorts or parents must register. The run is not timed. 
Location: Pacific Blvd
Distances: 2.5 Km 
Saturday, May 1st, 2022
For your superstars! Open to children of all fitness levels, the BMO Vancouver Marathon Kids Run traditionally takes place on the Saturday before Race Day at Stanley Park and is designed to inspire kids to get moving, make healthy choices, and feel confident. Each child traditionally receives a race shirt, bib, medal and snack. This positive, memorable experience will last your kids a lifetime. Join in! The Kids Run is currently a Virtual Race only.
Location: Stanley Park or virtually from anywhere
Distances: 2.5 Km 
May 1st-30th, 2022
The Million Reasons Run is a virtual running challenge held throughout May. Registration is free. You choose your running and fundraising goals and run wherever, however you like. The funds raised will go to life-saving research happening at the 13 children's hospitals across Canada. You may have different reasons to run, but the health of every kid in Canada is the ultimate one. Your contributions will support the discovery of life-saving treatments that improve survival rates, quality of life, and outcomes for children facing the most challenging health issues.
Location: where ever you like
Distances:  set your own distance goal for the month
Saturday, May 7th, 2022
Living with mental health challenges is hard but we can come together make a difference. Women working together and supporting each other can make a real difference. The SHOPPERS LOVE. YOU Run for Women is a celebration of the healing power of a loving community. This event celebrates the power of loving ourselves and using exercise as an effective treatment tool for mild to moderate depression and anxiety.
Location: Westbrook Village, UBC
Distances: 5 km run/walk, 10 km run & 1 km kids run
Sunday, June 12th, 2022
RBC Race for the Kids, runners and walkers of all ages and abilities will participate in a scenic run, followed by a carnival celebration with healthy snacks and activities for the whole family. This year's goal is to raise $1 million for BC Children's Hospital Foundation to help kids across the province. 
Location: Run in your own home community, wherever you live across BC through the virtual race, or join live, in-person events located in Vancouver and Victoria.
Distances: 5K route or a 2K fun
Sunday, June 19th, 2022
The Father's Day Walk Run is an annual event held in several communities across B.C. The Run offers an opportunity to honour the prostate cancer survivors in your life, promote awareness of the number one cancer for men, and raise money to help find a cure. 
Location: Burnaby Lake Rowing Pavilion
Distances: Tot Run – 2 k Stroll – 5 k Walk – 10 k Run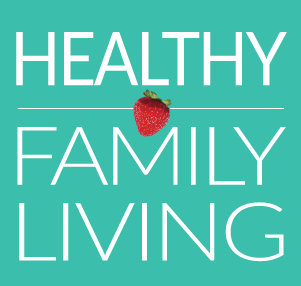 Wondering what to do with the kids in Metro Vancouver this weekend, or what to make for dinner? You can find it at HealthyFamilyLiving.com! From the Sunshine Coast to the Fraser Valley, we're the best online resource for busy parents looking for practical tips for healthy, active, sustainable living. For the latest on family events, outdoor adventures, birthday parties, camps & classes and kid-approved recipes, follow us on Facebook and sign-up for our parent-approved e-newsletter!