If you've never been snow tubing or sliding at Cypress Mountain, this is definitely the time to try it. When we're planning a family outing,  we look for something outdoors, fun for a wide age range including the adults, easy to access, and snack friendly! Cypress has all these bases covered at Gnarly's Tube Park! On top of that, Cypress Mountain's pre-booking system for snow tubing & sliding cut out so much of the waiting and stress!
 We love that the drive from Vancouver is only 30 minutes which gave us time to enjoy what felt like a million tubing runs, and it turned out to be one of our best family outings of the winter. We can't wait to go back! With up to 6 chutes roughly 100 meters in length and a tube tow to do the work of bringing you back to the top, all you have to do is sit down and enjoy.
Below you'll find our tips for maximizing family fun at Cypress Mountain's snow tube park!
Our Tips on Maximizing Family Fun at Cypress Mountain's Snow Tube Park:
TUBING VS SLIDING

: Decide between sliding or tubing based on your kids aged and heights. The sliding area is a gentle slope suitable for children under the age of 6, whereas all tube park participants must be 42" tall or 6 years of age (whichever comes first). When our kids were 4 and 6 we used to divide & conquer (one kid & one adult on each hill), but now at ages 6 and 8 they're both happy for us to hit the tube park as a family.

  

BOOK ONLINE

: Book your  1 hour & 50 min sliding or tubing session on the Cypress Mountain website (quick & easy!)

CHECK CONDITIONS

: Before you head up to the mountain on the day of your booking, check their Nordic Conditions page for most up to date conditions report and operating hours.

ARRIVE EARLY

: Plan to arrive at least 30 minutes ahead of your scheduled start time to allow for parking, getting the whole family geared up, and making your way over the hills. 

HELMETS & GOGGLES

: If you're heading up on a snowy day, wearing ski helmets with goggles can make the adventure more comfortable. They're not mandatory for sliding or tubing, but we think they're worth bringing!

SLEDS & TUBES

: If you've booked sliding,

 bring your own 

non-inflatable

 sled or purchase a magic carpet at the tube park. If you've booked tubing, no need to bring any equipment - they have a variety of tube sizes for all ages. 

TUBE TOW

: During your tubing sessions, try mixing up how you get to the top of the hill to sneak some exercise into the adventure - we like to alternate between walking up the hill pulling our tubes behind us and then letting the tube tow pull us to the top the next time!

HOT CHOCOLATE

: Bring a thermos of hot chocolate to enjoy on the hill, or grab a hot drink & quick bite in the Nordic cafe afterwards.

BOOK AGAIN

: When you're back at home, book your next Cypress Mountain snow adventure. We've already booked ours!
For more on our adventures at Cypress Mountain, check out our posts on Kids' Snowboard & Ski Lessons, Snowshoe Lights To The Lodge Trail and Skooter Camp Magic.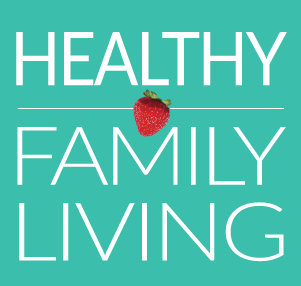 Wondering what to do with the kids in Metro Vancouver this weekend, or what to make for dinner? You can find it at HealthyFamilyLiving.com! From the Sunshine Coast to the Fraser Valley, we're the best online resource for busy parents looking for practical tips for healthy, active, sustainable living. For the latest on family events, outdoor adventures, birthday parties, camps & classes and kid-approved recipes, follow us on Facebook and sign-up for our parent-approved e-newsletter!