We love holiday treats! Being with family and savoring rich desserts, festive chocolates, gravy, pastry… it's all wonderful but come January, our bodies are saying "enough!" It's time to get back to the kind of eating that makes us feel strong and healthy throughout the year.
The new year is the perfect time to refocus on a healthy lifestyle. Let's jump start 2018 with amazing tools for busy families to get healthier in the kitchen! London Drugs has a fantastic array of top notch kitchen appliances & tools, and we've chosen our 6 favourites  to set you off on the right foot.
Happy New Year from the Healthy Family Expo Team!
OUR TOP 6 HEALTHY KITCHEN MUST-HAVES FOR BUSY FAMILIES FROM LONDON DRUGS
RETAIL PRICE: $99.99
This Crock-Pot 8-in-1 multi-cooker combines the functions of electric pressure cooker, slow cooker, rice cooker, porridge maker, yogurt maker, steamer, saute and food warmer in one product. Make meal-time easier with this all-in-one appliance that's always ready when you are! Whether you want to prep your meal in the morning & cook all day, or prep last minute and have a fast healthy home-cooked meal in under an hour – this one-pot wonder does it all. And check out our instant pot recipes round-up for inspiration!
RETAIL PRICE: $89.99
The 2-Speed Hand Blender let's you blend, puree, and crush with ease. Two speeds provide control for a range of foods like soups, smoothies or baby food. The blending arm twists off for quick and easy cleanup. Now you can blend, mix, crush, chop, whisk, purée and froth a variety of ingredients, foods and beverages with one do-it-all appliance. Check out our Pinterest Board for recipe ideas!
Bodum



Coffee Press 8 cup
RETAIL PRICE: $34.99
The Bodum® French press coffee maker is a time honoured method of creating the perfect cup of coffee without any waste. There are no filter, cups or pods to discard. The grounds can simply go straight into your organics bin or compost. The French press system has always been the simplest and ultimate way of brewing an excellent cup of coffee. And it's stylish too!  Check out our Pinterest Board for healthy coffee creamer recipe ideas!
RETAIL PRICE: $149.99
The SodaStream system makes water exciting! Turn tap water into sparkling water with the press of a button so you can create refreshing flavoured sparkling water. SodaStream has easy-to-use Sparkling Water Makers to suit every counter top, and each Sparkling Water Maker comes with everything you need to start making water exciting. Check out our Pinterest Board for recipe ideas!
RETAIL PRICE $29.99
Create healthy slices and noodles for fun garnishes, salads, soups, sautés, pasta dishes, desserts. The spiral slicer is the perfect tool to be creative with your fruits and vegetables in the kitchen! To use, simply insert the food into the spiralizer and turn the handle. You have a choice of blades that give a variety of cuts – so much fun for kids to help with this one!
RETAIL PRICE :$189.99
Get the most out of your smoothies &  juices from the Ninja Pro Extractor Blades that deliver maximum nutrient and vitamin extraction. It even has Auto-iQ Technology features where timed, intelligent blending programs do the work for you, no guesswork required! Powerful enough to crush through whole fruits, vegetables and ice in seconds. Take your nutrition on the go in one of 3 Ninja Cups with Sip & Seal lids!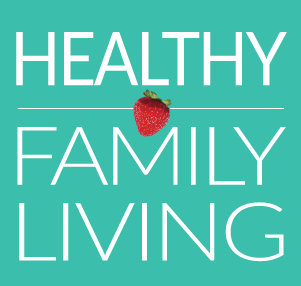 Wondering what to do with the kids in Metro Vancouver this weekend, or what to make for dinner? You can find it at HealthyFamilyLiving.com! From the Sunshine Coast to the Fraser Valley, we're the best online resource for busy parents looking for practical tips for healthy, active, sustainable living. For the latest on family events, outdoor adventures, birthday parties, camps & classes and kid-approved recipes, follow us on Facebook and sign-up for our parent-approved e-newsletter!