---
If you're looking for family-friendly events across Metro Vancouver, the Sea to Sky Corridor, Fraser Valley, + the Sunshine Coast this month, we've got you covered from Whistler to Chilliwack and everything in between. From festivals to concerts and seasonal celebrations, we've got the inside scoop on all the fun & active outings happening this month!
We've made it easy to find family events near you with options in Abbotsford, Burnaby, Chilliwack, Coquitlam, Delta, Langley, Maple Ridge, Mission, New Westminster, North Vancouver,  Richmond, Squamish, Surrey, Vancouver,  White Rock, Whistler, and Online! You can find our current monthly events article here. 
---
When: March 3  - May 28
Where: The Amazing Brentwood, Burnaby
If you're a fan of the Avengers movies and are looking for a fun and interactive experience for the whole family, you'll be excited to hear that the Marvel Avengers S.T.A.T.I.O.N is coming to Metro Vancouver! This exhibit is not your typical display of costumes and props. The Marvel Avengers S.T.A.T.I.O.N is a chance to play around with some cool gadgets and even participate in simulations to test your skills. You can fly like Iron Man, try lifting Thor's hammer, or see if you can solve problems like Bruce Banner. It's not just a fun day out, but it's also a chance to learn about science, technology, engineering, and math (STEM) in a fun and engaging way. Plus, you can learn about the history of the Avengers and their impact on pop culture. You'll also get an inside look at how the movies were made!
When: February 1 - March 9
Where: Agriplex at Cloverdale Fairgrounds
Immerse yourself in the world of Vincent Van Gogh like you've never experienced before. Beyond Van Gogh is a rich and unique multimedia experience, taking the viewer on a journey through over 300 iconic artworks including instantly-recognizable classics "The Starry Night", "Sunflowers", and "Café Terrace at Night", now freed from their frames. Set to a symphonic score and using the artist's own dreams, thoughts, and words to drive the experience as a narrative, Van Gogh's art comes to life by appearing and disappearing, flowing across multiple surfaces and heightening the senses with their immense detail. Guests will leave with a new appreciation of this prolific artist's stunning work.
When: March 18 & 19 at 2 pm and 7 pm
Where: Massey Theatre in New Westminster
In the tradition of such family favourites as E.T., The Avengers, and Jurassic World, comes A Dinosaur Tale! A mysterious time-warping wormhole has brought the dinosaurs back into our world and it's up to Lisa & Declan, a pair of intrepid eighth graders, to send the creatures home before the school field trip is over. This LIVE-action fantasy adventure is great for kids aged 5-10 and the perfect outing for the whole family! Shows at the Massey Theatre in New Westminster on March 18 & 19, 2023 at 2 pm and 7 pm.
When: March 11 - 18, 2023
Where: Various Locations
Western Canada's biggest annual Celtic festival, CelticFest is a rich cultural celebration of the seven Celtic nations' kinship and community. The festival showcases the best of Celtic music, dance, spoken word as well as film, food and fare and the much-anticipated St. Patrick's Day Parade. This young, vibrant event has quickly, and firmly, established itself as an annual springtime tradition in downtown Vancouver. 
ABBOTSFORD
Burnaby
CHILLIWACK
COQUITLAM & Port Coquitlam
D
ELTA & White Rock
LANGLEY
MAPLE RIDGE & PITT MEADOWS
MISSION
NEW WESTMINSTER
NORTH VANCOUVER
PORT MOODY
RICHMOND
SQUAMISH
SURREY
VANCOUVER
WHISTLER
Online/Virtual
---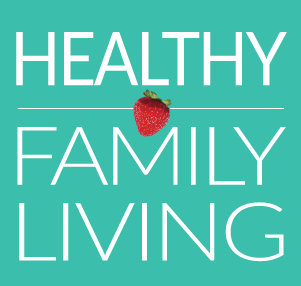 Wondering what to do with the kids in Metro Vancouver this weekend, or what to make for dinner? You can find it at HealthyFamilyLiving.com! From the Sunshine Coast to the Fraser Valley, we're the best online resource for busy parents looking for practical tips for healthy, active, sustainable living. For the latest on family events, outdoor adventures, birthday parties, camps & classes and kid-approved recipes, follow us on Facebook and sign-up for our parent-approved e-newsletter!