---
If you're looking for family-friendly events across Metro Vancouver, the Sea to Sky Corridor, Fraser Valley, + the Sunshine Coast this month, we've got you covered from Whistler to Chilliwack and everything in between. From festivals to concerts and seasonal celebrations, we've got the inside scoop on all the fun & active outings happening this month!
We have more seasonal fun with our Easter Activities round up, and Family Glamping Guide. You can find our current monthly events article here.
---
We've made it easy to find family events near you with options in Abbotsford, Burnaby, Chilliwack, Coquitlam, Delta, Langley, Maple Ridge, Mission, New Westminster, North Vancouver,  Richmond, Squamish, Sunshine Coast, Surrey, Vancouver, Vancouver Island,  West Vancouver, White Rock, Whistler, and Online!
Click here to submit your family-friendly event for free!
Family Events & Activities Near You
When: April 1 - 23
Where: Various Locations
The Vancouver Cherry Blossom Festival (VCBF) is Vancouver's signature springtime event, waking the city up from winter hibernation to an explosion of some 41,000 blossoming cherry trees. Originally gifted from Japan in the 1930's, the cherry blossom now inspires a month-long of 20+ public, mostly free, arts and cultural community events. We invite you to join in this joyous city-wide celebration!
When: March 3  - May 28
Where: The Amazing Brentwood, Burnaby
If you're a fan of the Avengers movies and are looking for a fun and interactive experience for the whole family, you'll be excited to hear that the Marvel Avengers S.T.A.T.I.O.N is coming to Metro Vancouver! This exhibit is not your typical display of costumes and props. The Marvel Avengers S.T.A.T.I.O.N is a chance to play around with some cool gadgets and even participate in simulations to test your skills. You can fly like Iron Man, try lifting Thor's hammer, or see if you can solve problems like Bruce Banner. It's not just a fun day out, but it's also a chance to learn about science, technology, engineering, and math (STEM) in a fun and engaging way. Plus, you can learn about the history of the Avengers and their impact on pop culture. You'll also get an inside look at how the movies were made!
ABBOTSFORD
Burnaby
CHILLIWACK
COQUITLAM & Port Coquitlam
D
ELTA & White Rock
LANGLEY
MAPLE RIDGE & PITT MEADOWS
MISSION
NEW WESTMINSTER
NORTH VANCOUVER
PORT MOODY
RICHMOND
SQUAMISH
SUNSHINE COAST
SURREY
VANCOUVER
VANCOUVER ISLAND
Ongoing in 2023 - Whistler Indoor Playgroup

Ongoing in 2023 - Family and Child Education Program
March 31st - April 9th, 2023 - 32nd Annual Brant Wildlife Festival
April 1st, 2023 - Family Makerspace: Songbirds of Spring
April 3rd, 2023 - Stickerpalooza
April 5th - 10th, 2023 - Nanaimo Spring Fair 2023
April 6th, 2023 - Fibre Arts Workshop
April 6th, 2023 - Spring Break Stuffie Sleepover
April 6th, 2023 - Month Movie Night
April 9th, 2023 - Mid-Island Babywearers
April 9th & 3rd, 2023 - Newborn Baby Care & 4th Trimester Preparation Classes
April 13th, 2023 - Community Indigenous Drum Circle 

April 13th - 16th, 2023 - Campbell River Spring Fair 
April 20th - 23rd, 2023 - Cowichan Spring Fair
Until April 25th, 2023 - Spring Scavenger Hunts at the Library
April 27th, 2023 - Learn to Grow Microgreens
April 27th - 30th, 2023 - Mayfair Mall Spring Fair
WEST VANCOUVER
WHISTLER
Online/Virtual
---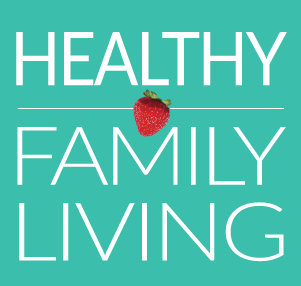 Wondering what to do with the kids in Metro Vancouver this weekend, or what to make for dinner? You can find it at HealthyFamilyLiving.com! From the Sunshine Coast to the Fraser Valley, we're the best online resource for busy parents looking for practical tips for healthy, active, sustainable living. For the latest on family events, outdoor adventures, birthday parties, camps & classes and kid-approved recipes, follow us on Facebook and sign-up for our parent-approved e-newsletter!