Sending your child to summer camp for the first time can be an exciting but nerve-wracking experience. You want your child to have a fun and fulfilling experience, but you also want to make sure they have everything they need to stay safe and comfortable. With so many different types of summer camps available, it can be challenging to know what to expect and what you should be  packing.
One of the most important things to keep in mind when making your camp packing list for summer camp is to make a list and check it twice. Depending on the type of camp your child is attending, they may need specific gear or clothing. For example, if your child is going to a wilderness camp, they will need sturdy hiking boots and insect repellent, while a sports camp may require athletic shoes and a water bottle.
simple camp packing list for a one-week summer camp:
Clothing: Pack enough clothes for a week, including t-shirts, shorts, and pants. It's also a good idea to pack a few long-sleeve shirts and a lightweight jacket in case of cooler weather. Don't forget to include pajamas, socks, and underwear. But don't be surprised if they come home in the same clothes they left in.

Footwear: As mentioned earlier, the type of camp will determine what footwear your child needs. However, it's always a good idea to pack a pair of comfortable shoes or sandals for relaxing at the end of the day and a pair of quick drying shoes in case of water or rain.

Toiletries: Pack a toothbrush, toothpaste, shampoo, conditioner, soap, deodorant, and sunscreen. If your child wears contacts or glasses, make sure to pack those as well.

Bedding: Check with the camp to see if they provide bedding or if you need to pack a sleeping bag, pillow, and sheet.

Other essentials: Don't forget to pack a flashlight with extra batteries, a water bottle, and any necessary medication.
When packing for summer camp, it's always a good idea to label everything with your child's name. This way, they are less likely to misplace or lose something. Also, make sure your child knows what they have packed and where everything is located in their luggage. Easier said than done.
some handy extras:
In addition to the basic packing list, there are 5 unusual items that could be helpful for your child's first sleepaway camp experience.
A bandana: This versatile item can be used for a variety of purposes, such as a headband, napkin, washcloth, or even a makeshift sling if someone gets hurt.

A deck of cards or small board game: While many camps provide activities and games, it's always good to have something to do during downtime or bad weather.

A small journal and pen: Encourage your child to write about their experiences at camp and express their feelings. This can be a great way to process their emotions and memories.

A small, portable fan: Depending on the location and climate of the camp, it could get hot and humid. A small fan can provide some relief and help your child sleep better.

A small stuffed animal or comfort item: This may seem like a strange choice for older children, but a familiar object from home can provide comfort and security, especially during the first few nights away from home.
Including some of these unusual items in your child's packing list can help them feel more prepared and comfortable during their first sleepaway camp experience.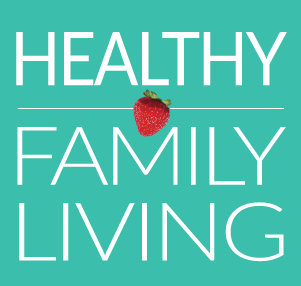 Wondering what to do with the kids in Metro Vancouver this weekend, or what to make for dinner? You can find it at HealthyFamilyLiving.com! From the Sunshine Coast to the Fraser Valley, we're the best online resource for busy parents looking for practical tips for healthy, active, sustainable living. For the latest on family events, outdoor adventures, birthday parties, camps & classes and kid-approved recipes, follow us on Facebook and sign-up for our parent-approved e-newsletter!