The Canucks Autism Network (CAN) provides programs for individuals with autism and their families, while promoting acceptance and inclusion through community engagement and training initiatives across BC and beyond. Founded in 2008 by Vancouver Canucks Co-owners Paolo and Clara Aquilini, CAN has directly impacted over 5,000 individuals with autism. During this time of physical distancing, CAN continues to reach more families across the province with their new virtual programs while taking steps to gradually and safely reintroduce in-person programs.
Partial proceeds of ticket sales from our team's annual Healthy Family Expo at the Vancouver Convention Centre have supported CAN programs for many years. With the postponement of Healthy Family Expo 2020, and the cancellation or postponement of much larger CAN fundraising events this year due to the COVID-19 pandemic, including the CAN Pro-Am, Fishing for Kids Tournament, and HM Commercial Ride for Autism, the dedicated CAN team has developed alternate fundraising plans in order to continue to offer their valuable programs.
Which is why the Canucks for Kids Fund, in partnership with Canucks Autism Network (CAN), is excited to announce a special 50/50 draw where the jackpot is expected to surpass $1 million with a guaranteed minimum prize of $500,000! 50/50 tickets are on sale now at canucks.com/online5050 until 9:30 pm on November 2nd, 2020.
Tickets are only available for purchase by BC residents aged 19+, and fans can select from one of four ticket pack options: 3 for $5, 7 for $10, 50 for $20, or 150 tickets for $50. And WOW! The expected jackpot of $1,000,000 is incredible when you consider that my dad won the 50/50 draw at a Canucks hockey game 20+ years ago, and at that time the jackpot was $10,000! That certainly was a fond family memory. Don't wait to grab your tickets!
How Your Support Helps BC Families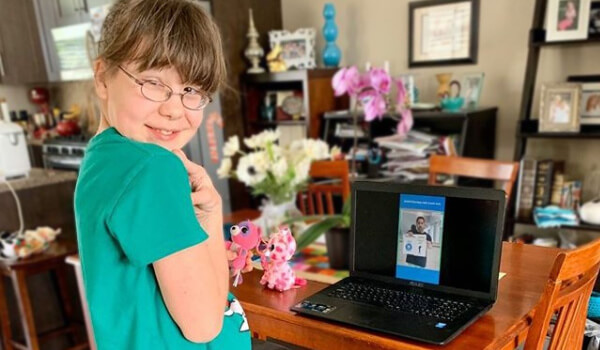 ---
"This pandemic has been really hard for us all. We're just so thankful to CAN that we have activities for Kaya to do at home. Because of CAN, I have hope that our family will get through this."
---
---
"While many of CAN's usual programs aren't running, they've really come through for us during COVID. I always know when it's 1pm because the kids all run to the laptop for CAN's virtual programs!"
---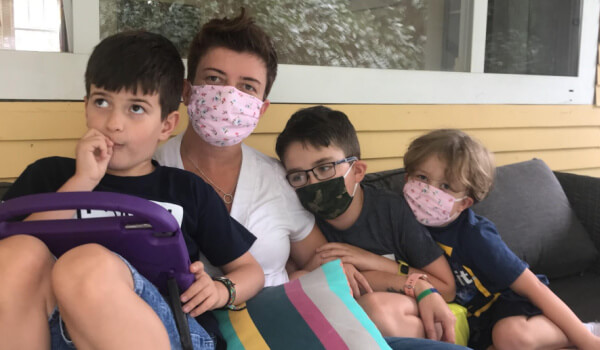 ---
 "Canucks Autism Network completely resurrected my life. Before their programs, I believed that I was bound to be nothing. But for the first time, I feel like I can do something with my life."
Born & raised in Vancouver, and co-founder of Healthy Family Media and the Healthy Family Expo, Angela is a reformed divorce lawyer turned healthy family champion! By day, she thrives on connecting conscious brands with busy Vancouver families. By night, you'll find her wrangling two feisty daughters, choosing between instant pot or healthy freezer meals for dinner, and singing with MomChoir. She especially loves sharing her favourite family-friendly finds with other Lower Mainland parents!