A new day use pilot project is being launched for the most popular BC Parks.
Opening some of the busier parks safely has been challenging during Covid-19 and BC Parks has been working on ways to increase access and provide safe outdoor opportunities for BC residents and visitors.
Staring Monday July 27, 2020, a new FREE day use pass will be available for five popular parks. According to BC Parks, Day-use passes will ensure that visitors have the space to practice physical distancing, while minimizing environmental impacts, and have an enjoyable visit during the busiest time of the year.
---
6 parks requiring the new Day-Use Permit
---
METRO VANCOUVER:
Cypress Park (upper mountain trails including Howe Sound Crest Trail, Black Mountain Plateau trails, and Hollyburn Mountain trails;
Mount Seymour Park (upper mountain trails including the Seymour Main Trail, Dog Mountain Trail, and the Mystery Lake Trail)
Golden Ears Park (all trailheads and day use areas);
SEA TO SKY CORRIDOR:
Garibaldi Park (Diamondhead, Rubble Creek, and Cheakamus trailheads);
Stawamus Chief Park (Chief Peaks Trail);
ROCKIES:
Mount Robson Trail (Berg Lake Trail).
---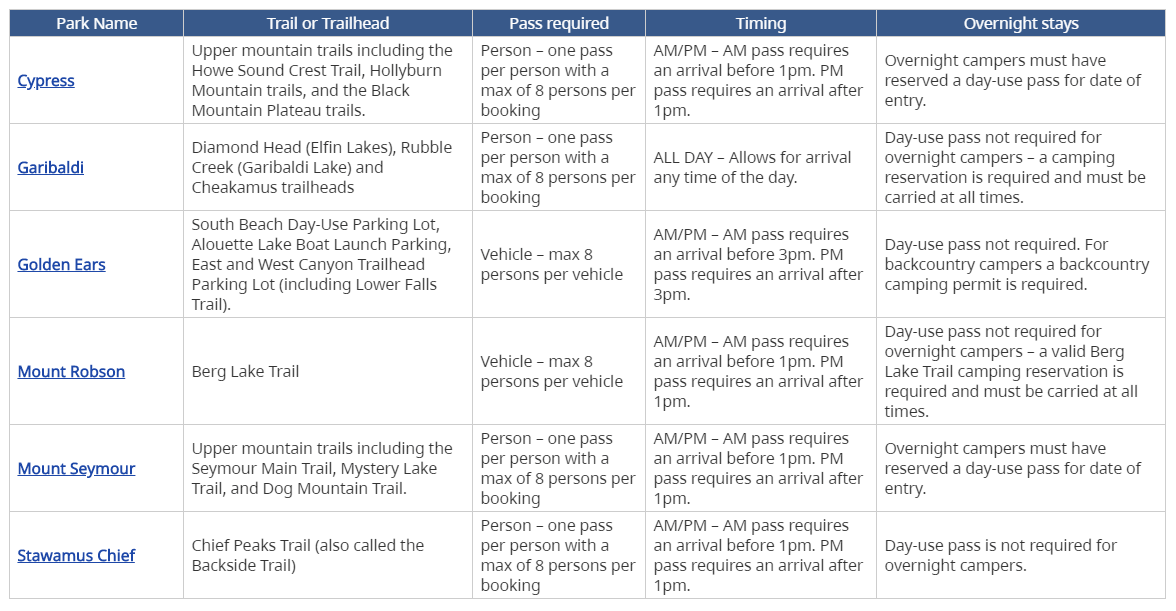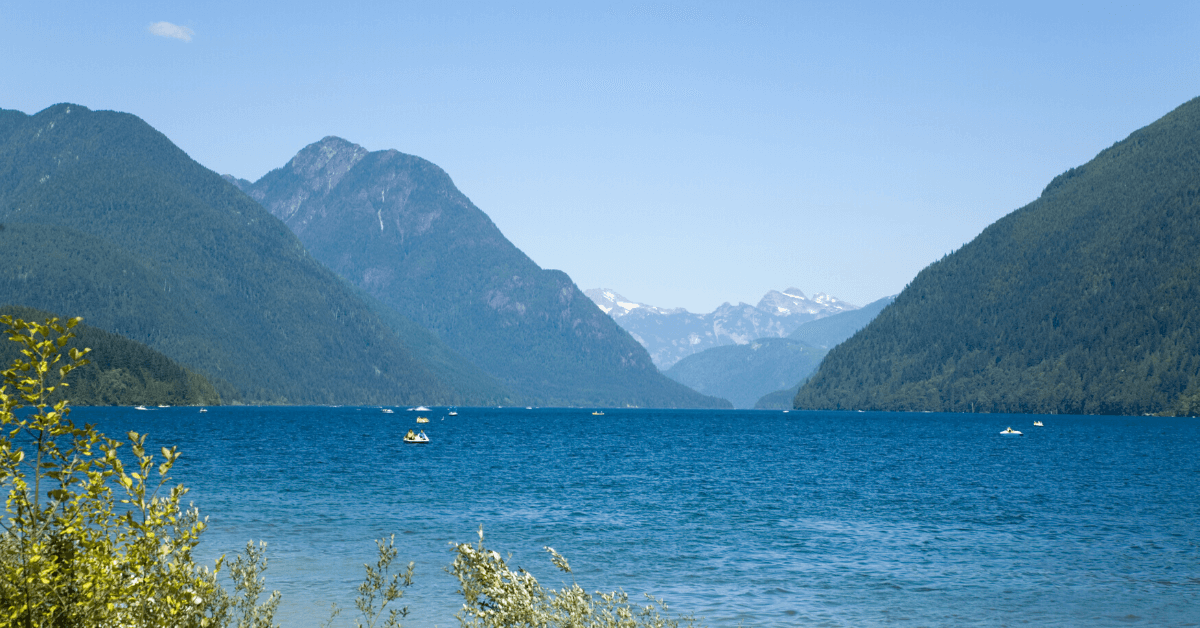 How to get a day-use pass
---
Day use passes are FREE but cannot be booked in advance. Passes will be available daily at 6:00 AM each day on the Discover Camping reservation system site.
Day-use visitors to these parks will need to have a copy of their pass with them during their visit. Passes can be either downloaded to a mobile device or printed. You can find more details on the Day Use Pass Reservations HERE.
Note that some parks have day-use passes valid for a full day and some parks require either a specific morning or afternoon pass. Plan your day and make sure you have the correct pass.
BC Parks will use the important data collected from this pilot project to manage visitation in some of the higher use parks and possible future implementation of a wider-reaching day pass system.
Be aware that adjustments to the rules and the number of passes available may be subject to change as the situation and health guidelines evolve.
As always, it's important for families to remember to be patient, be kind, and to give each other space. Visit the BC Parks website to find more information: http://bcparks.ca/reserve/day-use/
Having trouble booking provincial campsites? Check out these private campgrounds around Metro Vancouver.
---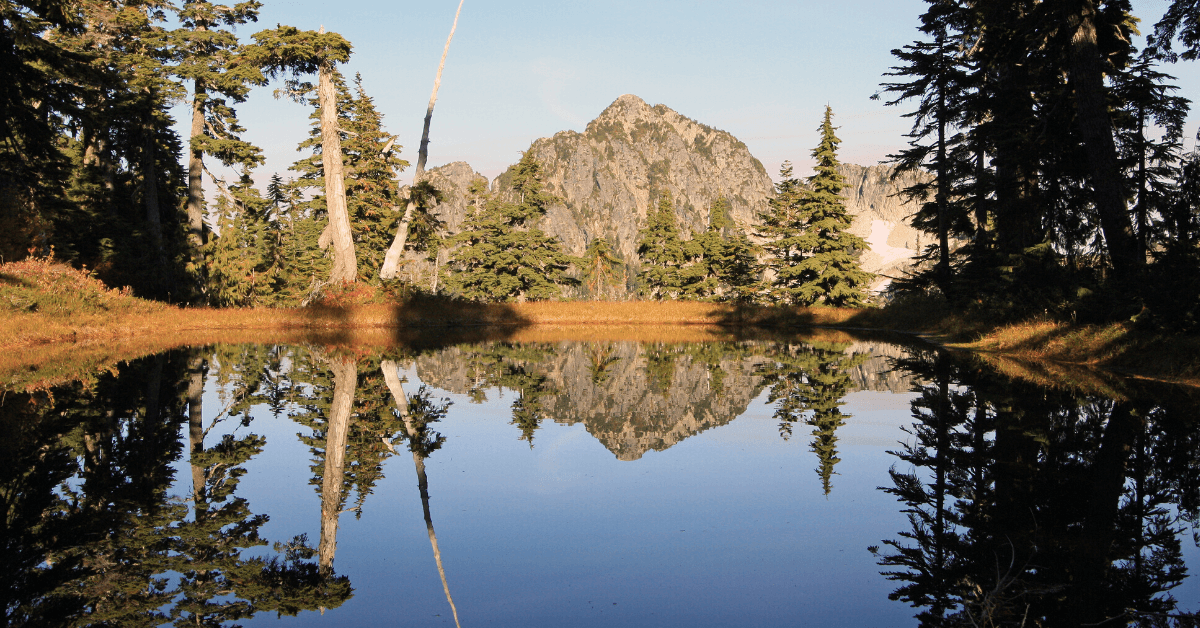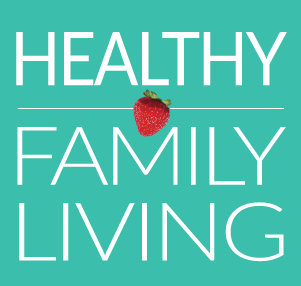 Wondering what to do with the kids in Metro Vancouver this weekend, or what to make for dinner? You can find it at HealthyFamilyLiving.com! From the Sunshine Coast to the Fraser Valley, we're the best online resource for busy parents looking for practical tips for healthy, active, sustainable living. For the latest on family events, outdoor adventures, birthday parties, camps & classes and kid-approved recipes, follow us on Facebook and sign-up for our parent-approved e-newsletter!