Fire up the grill! This recipe will kick your summer grilling game up a notch. These Grilled Andouille Sausage Tacos with Pineapple Salsa & Lime Crema have all the flavours of summer wrapped up in every bite. And add Grimm's Corn Tortillas for a gluten-free meal the whole family will love!
JUMP TO RECIPE
---
JUMP TO RECIPE
---
We could eat tacos every day & this is one of our family's favourite kinds. We debate whether pineapple belongs on a pizza, but there is no question about it belonging in these tacos. We love that Grimm's Fine Foods guarantees that their products contain absolutely no fillers or bi-products and that they try to make their products as low in salt and fat as possible. With so many options that are gluten, lactose, and soy-free with no MSG added we know that we can find great ingredients for all our recipes.
---
GRILLED ANDOUILLE SAUSAGE TACOS
It's taco time!

Ingredients:
1 fresh Pineapple

1 Pepper

1 Jalapeño

1 bunch Cilantro

1 small Red Onion

1 Avocado

1/2 cup Feta plus more for garnish

1/2 cup Mayonnaise

1/2 cup Sour Cream

2 Limes

Kosher Salt to taste
instructions:
Cook andouille sausages as directed on a preheated grill

Cut pineapple into strips about an inch thick

Place pineapple strips, pepper, jalapeño, and halved avocado flesh side down on the grill

Once veggies have grill marks, flip if needed. All together grill veggies for approximately 5 minutes and remove

Place corn tortillas on the grill until slightly softened with grill marks, remove and cover with a clean cloth until ready to use

Pineapple Salsa: Dice pepper, jalapeño, pineapple, 1 tablespoon of red onion, and 2-3 tablespoons of cilantro then squeeze fresh lime and toss with kosher salt

Lime Crema: In a food processor, mix feta, sour cream & mayo. Add in lime juice & salt to taste

Place diced sausage in a corn tortilla, top with pineapple salsa, lime crema, cilantro, and a slice of grilled avocado! Enjoy!
Original recipe and photos from @VargaCooks
---
Grimm's Fine Foods is proudly celebrating its 70 Year Anniversary. Started in 1951 when two brothers, Henry & Jacob Grimm, opened a small butcher shop on East Georgia Street in East Vancouver. They shared a handful of recipes and a vision to make the best products possible for their community. Over the years, their integrity & commitment to quality never wavered. Premium ingredients and a desire to meet the ever-changing needs & tastes of families guided the company's continuous growth. Today Grimm's Fine Foods offers an expansive variety of high-quality meat products, fine cheeses, tortillas, wraps & snacks!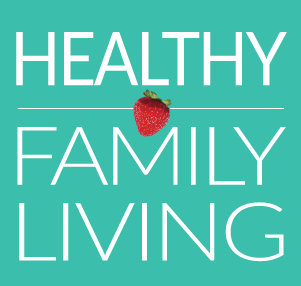 Wondering what to do with the kids in Metro Vancouver this weekend, or what to make for dinner? You can find it at HealthyFamilyLiving.com! From the Sunshine Coast to the Fraser Valley, we're the best online resource for busy parents looking for practical tips for healthy, active, sustainable living. For the latest on family events, outdoor adventures, birthday parties, camps & classes and kid-approved recipes, follow us on Facebook and sign-up for our parent-approved e-newsletter!