Every parent wants happy healthy kids, and we're all trying our best to make it happen! Here in British Columbia, we're lucky to have access to some of the best products and experts to help guide us through the school-age years with our kids and we want to share their wisdom and tools with you. Whether you are dealing with sleep issues, building confidence, body positivity, healthy snacks, battles over clothing, or kids literally bouncing off the walls...we are right there with you!
9 TOOLS FOR RAISING
HAPPY HEALTHY KIDS 
---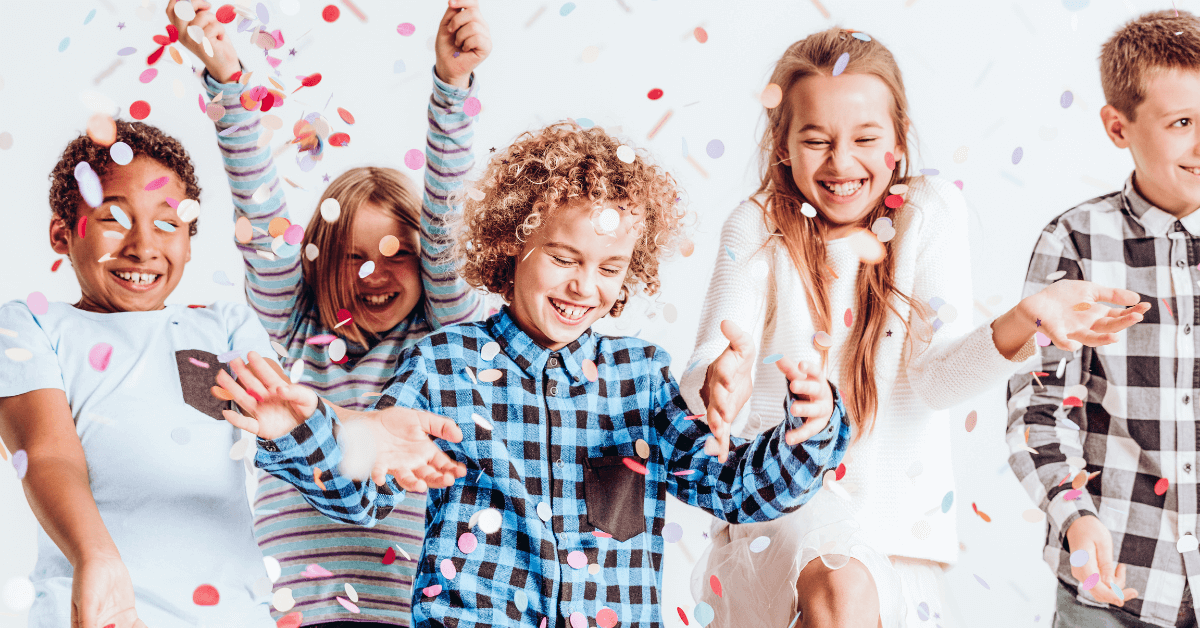 ---
---
One of the best pieces of parenting advice we've heard is "they can't bounce off the walls if there aren't any!" Taking our kids out into wide open spaces has always been a major tool for us to let our kids release any pent-up negative energy and replace it with happy calm energy. In the winter, we love how Cypress Mountain Resort gives Metro Vancouver families convenient access to all sorts of outdoor adventures. Downhill & nordic skiing, sledding, tubing & snowshoeing are all great ways to get away from the 4 walls and screens at home and be free!
---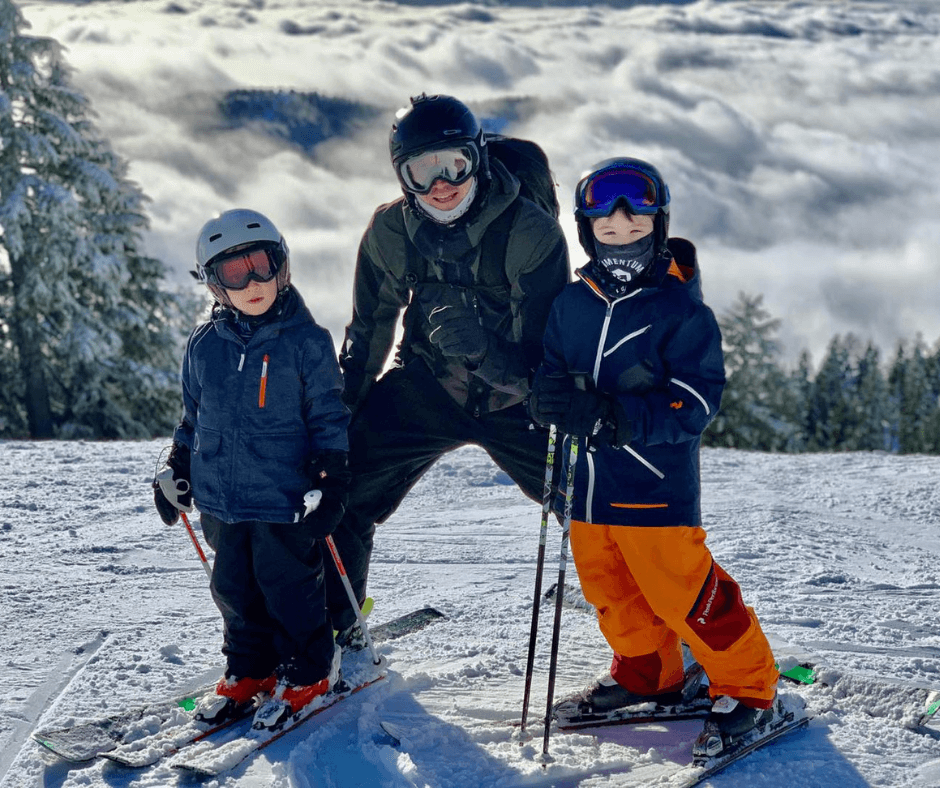 ---
Battles over independence certainly aren't over once you are clear of the me-do-it toddler years. Kids are constantly looking to assert more and more independence. We have found that the more creative we can be at building safety into the ways we say yes to our kids, the better they become at making good choices and succeeding. A big ask for us was walking home after dusk or on dark winter mornings. ZAPPED Outfitters' revolutionary reflective clothing has built safety into rad clothing that our kids actually want to wear, so we can say yes AND feel good about it. ZAPPED custom prints are made up of millions of microscopic glass beads that refract light back to the source within a very tight angle, allowing the silver print underneath to reflect light. This works in the same way as high-visibility reflective tape and allows kids to PLAY HARD & BEEN SEEN! And stay tuned...we've got a hot tip that Zapped adult sizing is coming very soon!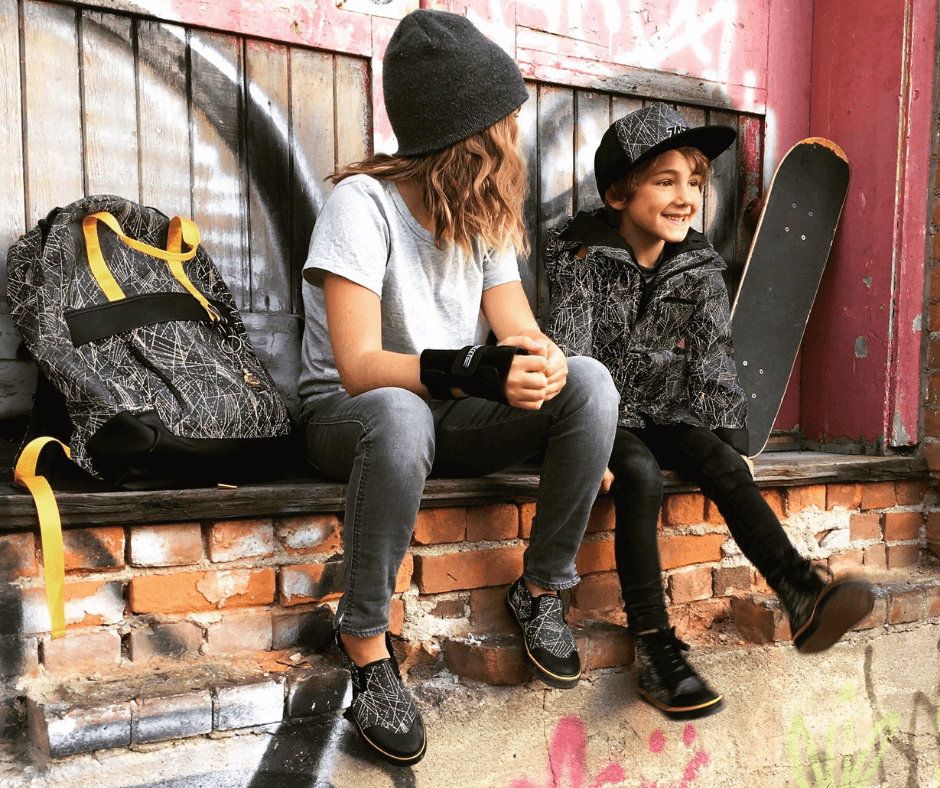 ---
Confidence comes with knowing that our value is not dependent on what we do or what we have.  We can hold on to the knowledge that we are enough just as we are and then we can risk failure in a task without being a failure as a person. With this confidence, we can try ANYTHING! This so much easier said than done and most adults don't have this as a base, so we highly recommend recruiting Strong Healthy Kids for help in this area. They have a vision of every child building the confidence to make healthy choices & navigate unique challenges in periods of transition throughout their lifetime, with the support of healthy adult role models and a community in which they feel valued, connected & empowered. Through workshops and personalized coaching, Strong Healthy Kids support adults and children who are feeling overwhelmed or disconnected to develop the foundation skills needed to feel safe, happy, and strong!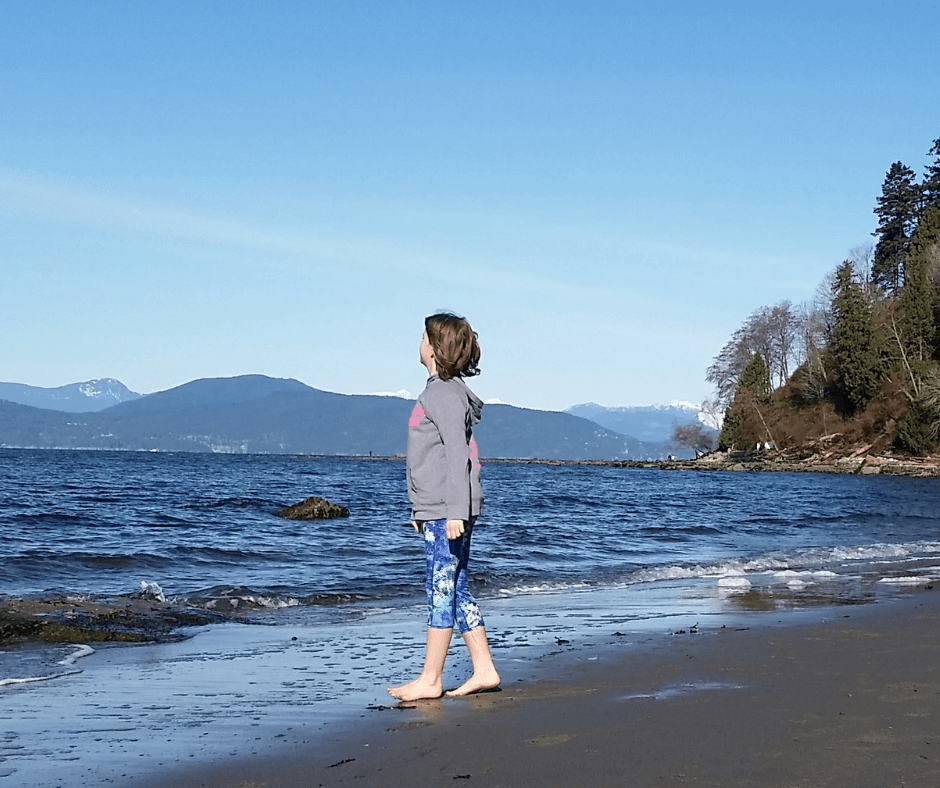 ---
Whether it's school pick-up, hiking, or driving to dance class, we have learned to ALWAYS have healthy snacks on hand and in the car. Especially with tweens at home, we know that no hormone-charged conversation is ever helped by low blood sugar. Our kids are facing new stresses every day, and for the most part, they are handling them with grace. So it's our job to support their growing bodies and minds in the best way we can. GnuSanté makes super convenient really tasty, kids beverages, and our kiddos love them! Lunch box friendly, on-the-go nutrition in an environmentally friendly resealable pouch. Picky-eater-approved flavours like Rockin' Raspberry, Go Bananas and Mango Tango are enjoyed just as much by parents...and the fibre means no sugar crash!
---
Imagine your child growing up feeling confident in the skin they're in. Living life to their fullest potential, leading a healthy lifestyle, and genuinely loving it. Imagine your kids never (ever) dieting in their life. Period. Jenn Messina, RD is a Registered Dietician and an amazing resource for parents who want to create a body-positive home and set their kids up for a healthy lifelong relationship with food. She is committed to teaching kids to learn to love ALL food and feel good in their bodies. Her flexible and non-judgemental approach allows her to meet clients where they are instead of where they think they should be. Whether it's through a one-on-one consultation or through a course, it's worth seeking support if your family is looking to bring the joy back into eating together and feeling your best through healthy choices.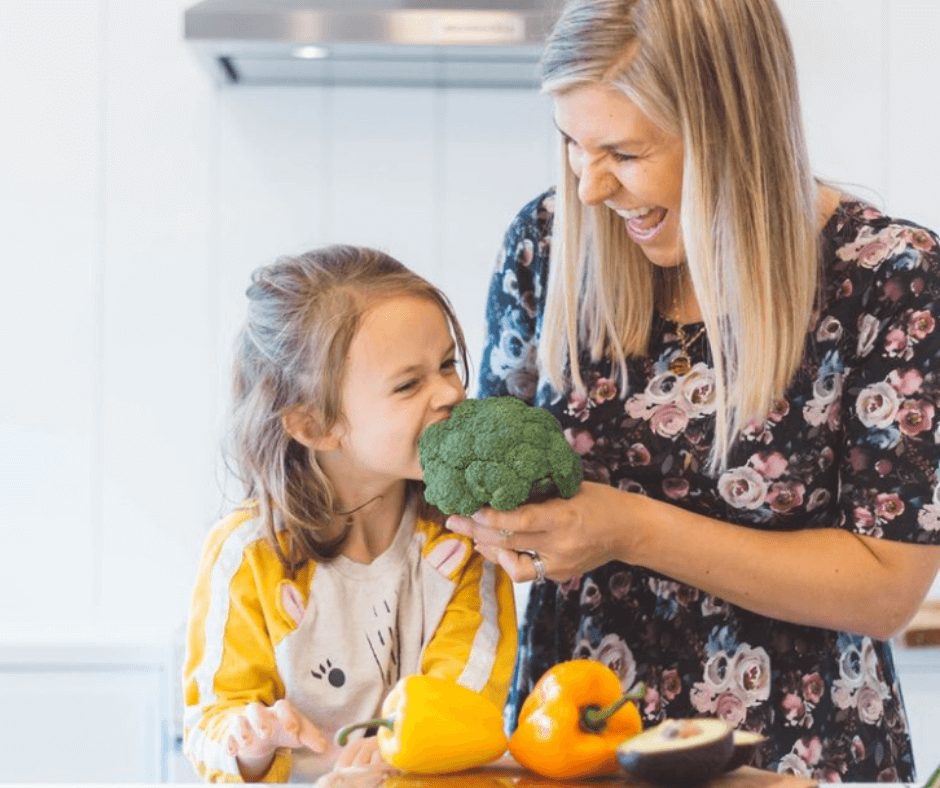 ---
Everyone, regardless of age, should be eating a varied diet rich in vegetables, fruits, high-quality protein, and healthy fats. But when it comes to growing, active children, they also need a solid foundation from a great multivitamin with minerals. We love that the Canadian team behind KidStar Nutrients believes that nutritional supplements for kids should be pure and clean with nothing to hide. Their products are free of sugar, soy, gluten, wheat, yeast, as well as artificial colours, flavours and sweeteners. KidStar's mission is to make nutritional supplements that are out-of-this-world amazing and contain only the ingredients needed and nothing more!
---
We try to make sure that our kids eat well & exercise regularly to stay healthy, but sometimes we need to relieve unpleasant symptoms so that they can rest & let their little bodies heal. Childhood is full of minor bumps in the road and we always try to relieve symptoms as naturally as possible before looking to medications. From coughs and sniffles, to nausea, upset tummies, and a good night's sleep, Rascal Remedies was created to provide gentle support for everyday ailments with a collection of premium quality wellness Roll-Ons and Body Mists. We love that they're formulated by certified Aromatherapists and made with pure essential oils that are safely diluted for rascals. And did we mention that their products are toxin-free, cruelty-free and always 100% natural?!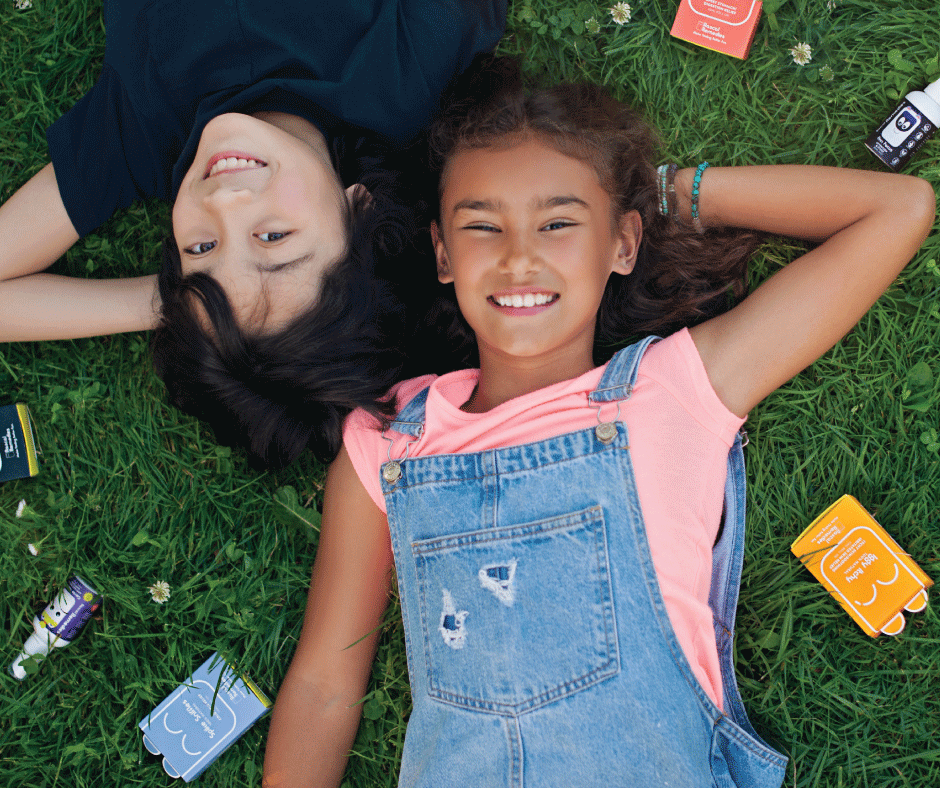 ---
There is no bad weather, only bad gear!  Who wants to go outside (and stay there) if they are going to be wet & cold?! That is a recipe for complaining and whining. Good quality rain gear & warm base layers encourage kids to embrace family time outside and enjoy the fresh air together. And the same goes for parents! How much more fun could you have with your family outside if you were warm and dry?
NorseKoden
brings high-quality outdoor gear for the whole family from Scandinavia with reflective touches that keep you safe, warm & dry. Their popular
Crown Rain Set
is heavy-duty rain gear that keeps kids dry even when it's raining "cats and dogs", and we're also big fans of their padded 
Junior Rain Jacket
and 
Junior Rain Pants
separates. And parents
don't have to feel left out!  NorseKoden has a great variety of rain gear just for you, including rain jackets, rain pants, and parkas, and lighter vented active jackets for running, biking, or just horsing around outside.  It's all fashion-forward, functional, and fun, and 100 percent Scandinavian design.
---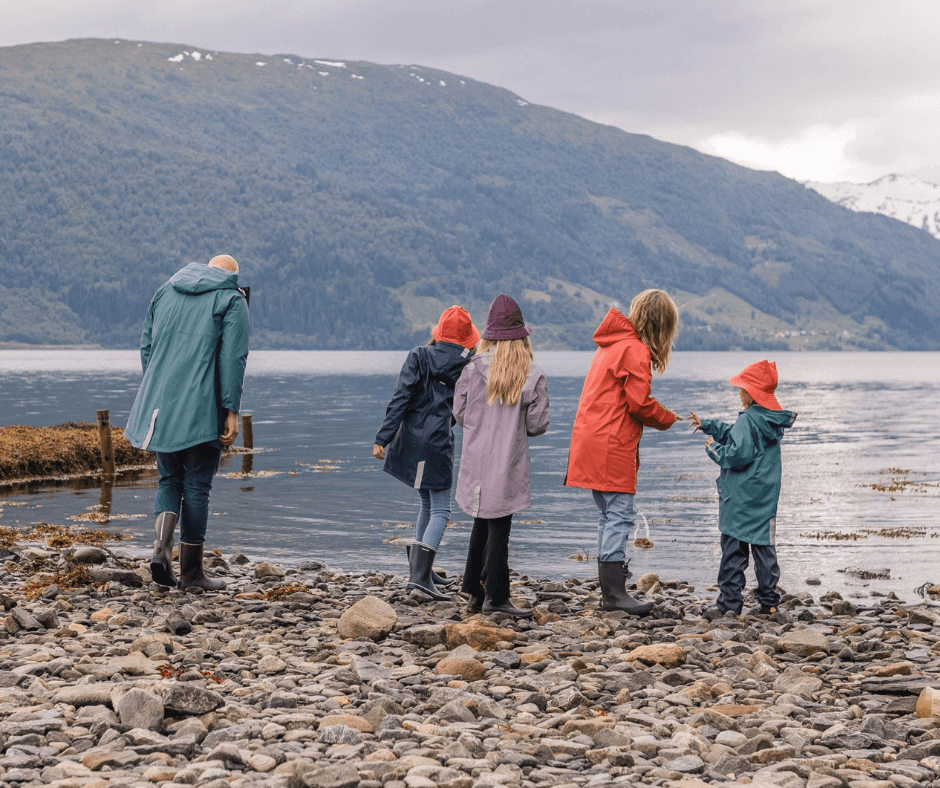 ---
Maximizing the health and safety of students & teachers at school is especially high on our list of priorities right now. We have a good stock of reusable kids masks, but disposable ones that fit them have been harder to find until recently.
Straz Gear Inc.
has stepped up to produce a line of disposable masks in a variety of fun colours that actually fit our kids' faces! 
Straz Gear pediatric masks
are individually made with care at their manufacturing lab near Vancouver, BC. They ensure that their products meet the highest quality standards - Level 3 ASTM testing for surgical-grade masks for both filtration & design, and are licensed by Health Canada with an
MDEL (Medical Device Equipment License)
. These disposable masks are perfect for kids to have on hand at school, and we also keep a stock in our car for those times they forget to bring their reusable masks with them!
---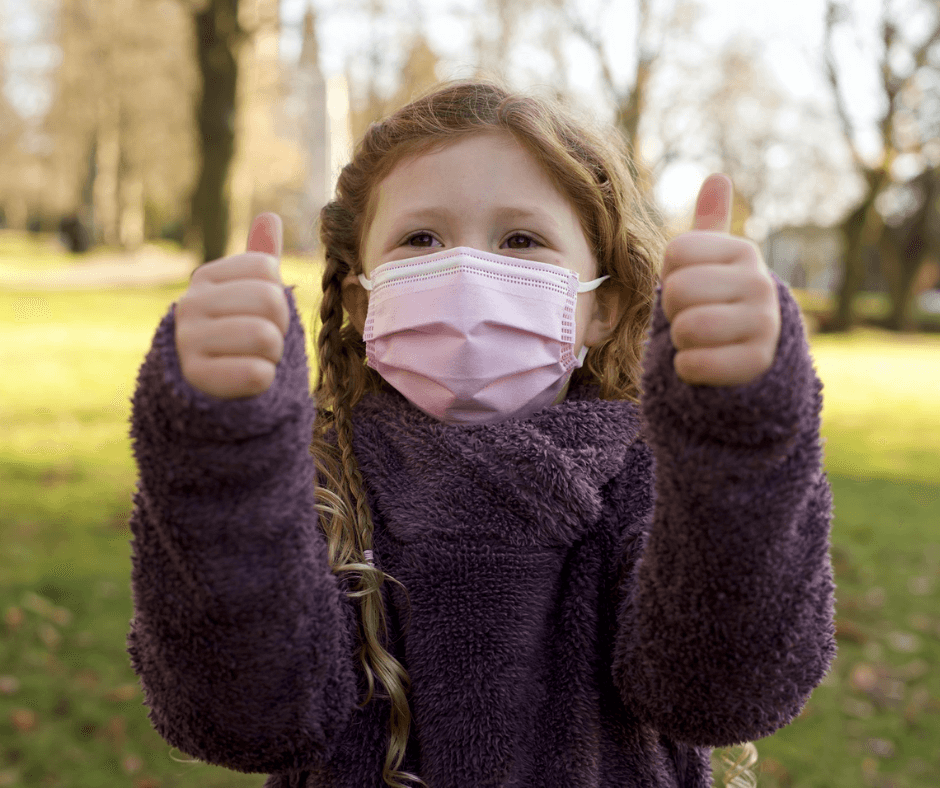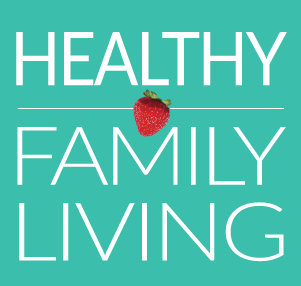 Wondering what to do with the kids in Metro Vancouver this weekend, or what to make for dinner? You can find it at HealthyFamilyLiving.com! From the Sunshine Coast to the Fraser Valley, we're the best online resource for busy parents looking for practical tips for healthy, active, sustainable living. For the latest on family events, outdoor adventures, birthday parties, camps & classes and kid-approved recipes, follow us on Facebook and sign-up for our parent-approved e-newsletter!