We've made it easy to find family events near you with options in Abbotsford, Burnaby, Chilliwack, Coquitlam, Delta, Langley, Maple Ridge, Mission, New Westminster, North Vancouver,  Richmond, Squamish, Surrey, Vancouver,  West Vancouver, Whistler, and Online!
Click here to submit your family-friendly event for free!
Family Events & Activities Near You
When: November 4 – January 8
Where: Vancouver Convention Centre
See King Tut like never before in a world premiere digital immersive experience: Beyond King Tut produced in partnership with National Geographic Society. Presented during the historic 100-year anniversary of the tomb discovery, guests will journey to Egypt, come face to face with the boy king, join Howard Carter in the historic tomb discovery, meet the Egyptian Gods of the Underworld, and travel with him in his quest for immortality as they descend into the tomb of the most famous Egyptian pharaoh of all time. And be sure to start your Beyond King Tut journey at home with this free Companion Guidebook from National Geographic, a great compliment to your family's exhibition experience!
When: November 5 & 6
Where: Pacific Coliseum
The Pet Lover Show is a celebration of you and your pets. With continuous shows and interactive activities throughout the show as well as informative seminars, complimentary keepsake photos, and hundreds of exhibitors showing their newest products and services, there is plenty to see and do for every Pet Lover. This year,  there are many brand-new exhibitors with thousands of products to show you and amazing show specials. Attend interactive and informative seminars by veterinarians and top professionals. Don't miss the dog agility shows, raptor shows, dancing dogs, and the SuperDogs – just a few of the attractions!
When: October & November 2022
Where: Britannia Mine Museum
Explore how copper contamination impacted the marine food chain from plankton to predators, and learn how remediation efforts now protect this ecosystem. This unique display includes a number of specimens from the Howe Sound ecosystem, including a real killer whale skeleton, rockfish, salmon, sponges and other iconic animals that call Howe Sound home.
When: November 3-24
Where: Various Locations around Lower Mainland
The Chutzpah! Festival: The Lisa Nemetz Festival of International Jewish Performing Arts is an annual festival of world-renowned dance, music, theatre, and comedy, through a lens of Jewish experiences, stories, and values in all their richness and diversity, creating unforgettable and unique experiences for audiences throughout the Lower Mainland.
ABBOTSFORD
Burnaby
CHILLIWACK
COQUITLAM
D
ELTA
LANGLEY
MAPLE RIDGE & PITT MEADOWS
MISSION
NEW WESTMINSTER
September 30th - November 27th, 2022 - Hidden Wonders Speakeasy Magic Experience
November 5th & 6th, 2022 - Kids Kayak Building
November 6th, 13th, 20th, & 27th, 2022 - Kids Day Sundays
November 8th - December 15th, 2022 - Nobody's Perfect Parenting Class
November 11th, 2022 - Remembrance Day in New Westminster
November 12th, 2022 - River Basin Days
November 23rd, 2022 - Sleep Workshop
NORTH VANCOUVER
RICHMOND
SQUAMISH
SURREY
VANCOUVER
WHISTLER
WEST VANCOUVER
Online/Virtual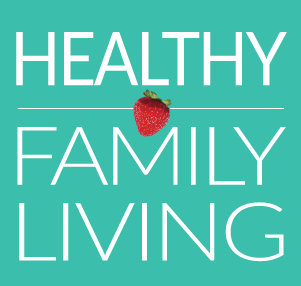 Wondering what to do with the kids in Metro Vancouver this weekend, or what to make for dinner? You can find it at HealthyFamilyLiving.com! From the Sunshine Coast to the Fraser Valley, we're the best online resource for busy parents looking for practical tips for healthy, active, sustainable living. For the latest on family events, outdoor adventures, birthday parties, camps & classes and kid-approved recipes, follow us on Facebook and sign-up for our parent-approved e-newsletter!