Growing up, our "stuffing" was always cooked separately from the meat options and was always plant-based so that everyone at the table could enjoy it. This updated version from Mother Raw is full of flavour and is sure to become a favourite! Change up your stuffing by swapping out the traditional broth for some roasted garlic Caesar dressing. If you feel like trying out a different flavour, try some Mother Raw Ranch Dressing instead! Both are delicious options. 
JUMP TO RECIPE
---
---
There's no such thing as an unhealthy love for plants.
Our goal is to add more veggies & plants to every occasion and that includes holiday feasts. How can you miss when you add all the deliciousness of a classic Caesar dressing and the superpowers of roasted garlic, this dressing will have your taste buds dancing! It's got all of the joy that Caesar brings with none of the dairy, artificial colours, flavours or preservatives. Mother Raw's delicious plant-based dips & dressings do such a great job at boosting the flavour in even the simplest of plant-based meals, making it easy for us to get the whole family on board. 
JUMP TO RECIPE
---
GARLIC CAESAR VEGAN STUFFING
This one is for all the garlic lovers at the holiday table!!
Ingredients:
10 cups day old sourdough bread, torn
⅓ cup vegan butter, plus extra for greasing a baking dish
12 ozs cremini mushrooms, stem removed and torn
1 large yellow onion, chopped
1 cup sliced celery
2 carrots, chopped
1 tbsp chopped fresh rosemary (plus extra for garnish)
¾ tsp salt
Freshly cracked black pepper, to taste
3/4 cup vegetable broth
Instructions:
Lay the torn pieces of sourdough out on a large rimmed baking sheet overnight to dry out.
In a large skillet over medium heat melt the butter. Add the mushrooms, onion, celery and carrots and cook until the onions start to brown and the mushrooms have released some water, about 15 minutes.
Add the chopped rosemary and stir. Remove from the heat and add the salt and pepper and toss to combine.
Grease a 13 x 9 x 2" baking dish with butter. Increase the oven temperature to 350ºF.
Toss the bread and vegetable mixture in a very large bowl. Pour in the broth and Mother Raw Dressing and gently toss to combine. Transfer to the prepared baking dish and cover with foil.
Place in the oven to bake for 30 minutes. Remove from the oven and take off the foil and place back in the oven to cook and brown for an additional 35 to 40 minutes, until browned on top.
Remove from oven and let cool slightly before serving.Enjoy!

RECIPE NOTE
Gluten-free: use a gluten-free loaf of bread
---
Founded by Michelle Kopman, on a mission to make plant-based foods accessible, delicious & enjoyable for all. Her simple idea planted the seed that became Mother Raw. She knew plants could add goodness to any meal without the need to tamper with nature's bounty. Mother Raw organic, plant-based products aren't just inspired by nature; they're made by nature. They simply take the best of what Mother Earth has to offer and make products that are amazingly delicious & versatile. You'll never find anything artificial here - that's a promise. Your veggies will thank you!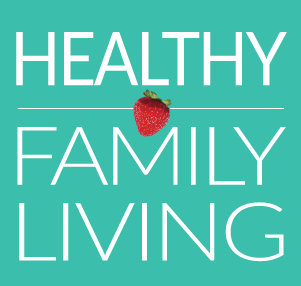 Wondering what to do with the kids in Metro Vancouver this weekend, or what to make for dinner? You can find it at HealthyFamilyLiving.com! From the Sunshine Coast to the Fraser Valley, we're the best online resource for busy parents looking for practical tips for healthy, active, sustainable living. For the latest on family events, outdoor adventures, birthday parties, camps & classes and kid-approved recipes, follow us on Facebook and sign-up for our parent-approved e-newsletter!