I love being outside. I love the sights and smells, the sounds and the quiet. My life is built around seeking out deep connection with wild places and celebrating the joy of movement. So you can see how I was over the moon to have a Springfree trampoline set up in my backyard. What a great thing for our family! I had always steered away from having a trampoline for fear of broken legs. Each year more than 105,000 kids are sent to the hospital because of traditional trampolines – and that's just in the USA. Due to a father's revolutionary design, Springfree is the safest choice in trampolines.
We have been under construction here for a few months and the backyard has been out of bounds for our 8 yr old. So as a mom, I seriously love the idea of him being able to be active whenever he gets the thought … just bounce!
But to be honest, when it came to adding the tgoma system I was really torn.
The tgoma system is the first outdoor interactive digital game system. Essentially the whole trampoline is transformed into a game console. The tgoma system claims to leverage technology to transform "screen time" from an isolating, sedentary activity, into a healthful, engaging experience for the entire family.
Well… my first thought was that you don't need a way to make a trampoline more fun… it's fun already.
I also didn't want to bring a screen into an activity that is naturally screen free. My husband and I flip-flopped a lot over this. We always fall back on our plan to keep technology balanced again the creative and adventurous playtime we had as kids. I don't want our little guy to lose his creative and imaginative spark.
On the other hand, technology is becoming part of everything we do and we want him to be used to it and be able to find balance for himself. We don't want him to be like the kid who was never allowed any sugar and goes crazy at the candy store.
Flip, flop, back and forth we went.
We bounced on our new trampoline for weeks without any mention of any other features, then the moment came when we turned the tgoma system on.
We braced ourselves for all the things we had feared: a whining kid who won't do anything but screen time on the trampoline, a dimming of his creativity, feeling like we were using the tgoma as a carrot to coax him outside.
Well, none of that happened!
What did happen was that he woke up asking to play math games on the trampoline, he bounced and bounced for almost an hour as he stomped aliens and played other cool games. After an hour of bouncing he was tired. Yes that's right… tired!
And now this mama can relax, and try out the fitness games myself! Did you know 10 minutes of jumping is equal to a 30-minute run! I tried it and loved the fun side of the work out. When was the last time you giggled during a run? It will never replace a trail run for me… but it doesn't have to. I can have both! And that does us just fine.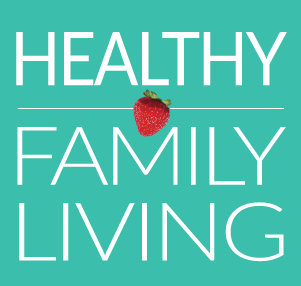 Wondering what to do with the kids in Metro Vancouver this weekend, or what to make for dinner? You can find it at HealthyFamilyLiving.com! From the Sunshine Coast to the Fraser Valley, we're the best online resource for busy parents looking for practical tips for healthy, active, sustainable living. For the latest on family events, outdoor adventures, birthday parties, camps & classes and kid-approved recipes, follow us on Facebook and sign-up for our parent-approved e-newsletter!