Raising a tween/teen has always brought challenges, but now many parents feel that social media is widening the gap between them and their kids. It's hard to keep up with all the new platforms and learn the ins-and-outs of keeping our kids safe online.
It can all be so confusing! Luckily we found this amazing TikTok Guide For Parents created by Saleema Noon of Saleema Noon Sexual Health Educators, a group of engaged professionals with a focus on providing safe, inclusive and current information to children, teens and parents. 
Saleema teaches not only in the field of sexual health, but also in the areas of empowerment, assertiveness training, internet safety, healthy relationships, body image and consent. With a growing team of qualified and skilled educators, Saleema has loved providing comprehensive sexual health education to parents, children and teens across BC for over 20 years.
---
A tiktok guide for parents
---
Here is a helpful overview of the basics of the TikTok platform and some hazards & pitfalls that could be encountered by young users.
---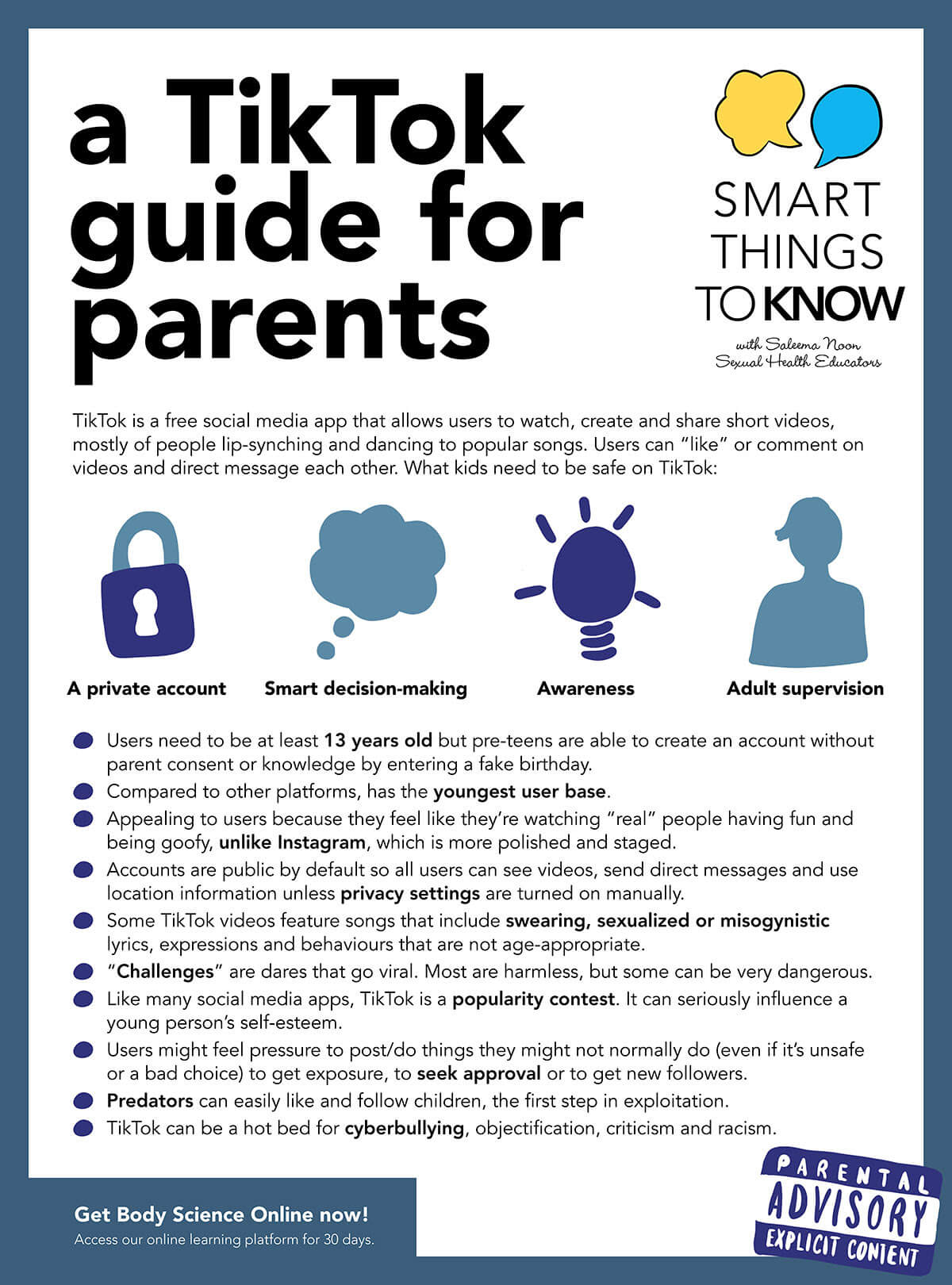 how to talk with your kids about tiktok
---
As parents, we know that it's not only what you say but how you say it. Saleema offers some fantastic conversation starters and supportive phrases to ease into the important and ongoing conversations around trust, bullying, inappropriate content and online predators.
---
how to stay involved with your kids on tiktok
---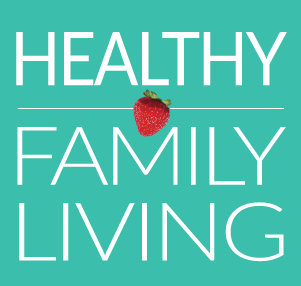 Wondering what to do with the kids in Metro Vancouver this weekend, or what to make for dinner? You can find it at HealthyFamilyLiving.com! From the Sunshine Coast to the Fraser Valley, we're the best online resource for busy parents looking for practical tips for healthy, active, sustainable living. For the latest on family events, outdoor adventures, birthday parties, camps & classes and kid-approved recipes, follow us on Facebook and sign-up for our parent-approved e-newsletter!