Apple picking is a classic Fall tradition for many Canadian families… but can you do it near Metro Vancouver? Thankfully you can!
Heading out to pick apples is a great way to get your family active outdoors this fall! It's always best to call ahead to make sure any particular apple picking info hasn't changed unexpectedly before you head out with your family! Here are a couple of really great options that your family will love to explore and load up on farm fresh produce.
Once you have your apple you may want to make one of our Quick & Healthy Apple Sauce.
Address: Two locations for U-Pick Apples:
Jonagold U-Pick Apples are located at

270 Gladwin Rd, Abbotsford

.

All other varieties of U-Pick Apples are located at

333 Gladwin Rd, Abbotsford

.
Hours: 9 am – 5:30 every day up to and including Thanksgiving Weekend, after Thanksgiving Sunday to Wednesday 9-5:30 and Thursday to Saturday 9 am – 6:30pm 
Price: 5 lbs – $8.50/bag, 10lbs – $15/bag, 25 lbs – $32/bag, 50 pounds – $55/2-25lb bags  
(October special only) 
Varieties: Alkmene, Gala, Honeycrisp. Some varieties will be available for purchase before they are available for u-pick, consult their website for most current information. Pre-picked fruit prices vary from u-pick.  
Phone: 604.853.3108
Website: http://www.tavesfamilyfarms.com/upick-apples/
Highlights: Petting barn, cider demonstration, hay rides, corn maze, sunflower patch. Weekends: Pony rides, corn gun, pumpkin cannon, corn & potato roaster. Birthday party rentals available.
Hot tips: Don't bring containers. Bags are provided. 100 lb per person limit. Free Parking. Service dogs permitted only. All produce is non-GMO.
Address: 288 McCallum Road, Abbotsford, BC
Hours:  Open Tuesday-Saturday 9-5:30. Closed Sunday and Monday. Labour Day weekend Hours: Sat 9-5:30, Sunday 11-5:30 & Monday 9-5:30
Price: $1.10/lb
Varieties: Gingergold, Alkmene and Elstar apples available now, varieties will vary, check website for most current details.
Coming September 14th: McIntosh apples
Coming September 20th: Fuji and Jonagold apples
Coming September 28th: Ambrosia, Bramley and Boskoop apples
Phone: (604)-854-8710
Website: http://www.willowviewfarms.com/u-pick/
Highlights: Country Store, playground, slushies, petting barn, hayrides, and concession.
Hot tips: Please stop in the Country store to pick up orchard map marked with available rows, updated daily, and bags for picking into if needed. Please do bring your own containers if you can.  Hayrides are available for $2.50/person the last 2 weekends in September
Wondering if there is a "right" way to pick an apple?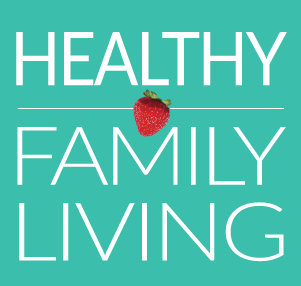 Wondering what to do with the kids in Metro Vancouver this weekend, or what to make for dinner? You can find it at HealthyFamilyLiving.com! From the Sunshine Coast to the Fraser Valley, we're the best online resource for busy parents looking for practical tips for healthy, active, sustainable living. For the latest on family events, outdoor adventures, birthday parties, camps & classes and kid-approved recipes, follow us on Facebook and sign-up for our parent-approved e-newsletter!