Nothing makes your house feel cozy and warm in the fall like the smell of homemade apple sauce! This recipe is easy, healthy, and quick so you can make it anytime. Perfect for everything from pancakes to pork loin, but just as good with a scoop of ice cream.
Healthy Homemade Apple Sauce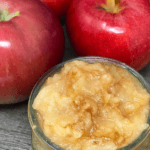 4 pounds apples (peeled, cored, and quartered)
1/2 cup Maple syrup
2-3 big strips of lemon peel
juice from 1 lemon
½ – ¾ teaspoon cinnamon
¼   teaspoon ground ginger (optional)
1 cup water
pinch of salt
Mix all ingredients together in a large pot, cover, and bring to a boil.
Lower the heat and simmer until apples are soft, this should take about 25 minutes. Or cook 3-4 hours on high in a slow cooker.
Remove lemon peel.
Mash apples roughly using a potato masher until the sauce is as chunky as you would like. You can also use a hand blender for a smoother sauce. Use immediately on pancakes, store in an airtight container for 4-5 days in the fridge, or ladle hot applesauce into hot, clean quart jars and follow canning methods to process the jars.
Looking for apple picking around Vancouver? We have you covered!  Remember to always twist apples when you are picking them as to not damage the tree. Learn the right way to pick an apple here.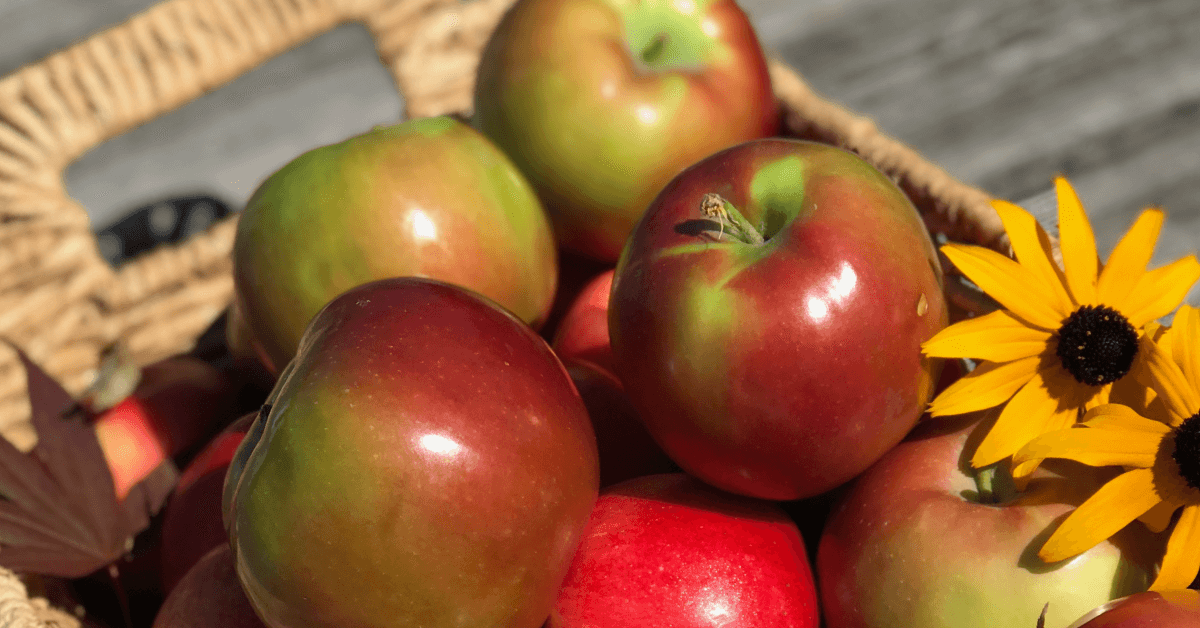 Co-founder of Healthy Family Media and the Healthy Family Expo, Kay is an adventurer & Ironman triathlete, as well as mum to an active 11-year-old. Originally from Montreal, she has been proud to call British Columbia home for over 15 years. Whether running, hiking & biking in the mountains or creating healthy meals in the kitchen, Kay is always up for something new.  Her contagious enthusiasm & zest for life mean we're never quite sure what she'll be up to next, but we're sure that it will be an amazing adventure!