Gather your friends together for some innocent holiday cheer! This Berry Little Christmas mocktail is the perfect sparkling festive drink that everyone can enjoy.  Refreshing and full of innocent fun, this mocktail will take you from holiday parties, to New Year's Eve and well into the new year!
JUMP TO RECIPE
---
---
some FAQs answered :
How is 'LaCroix' pronounced?
La-CROY. It rhymes with 'enjoy'.
Is LaCroix Gluten-Free and Vegetarian?
Yes! All flavors are Gluten-Free, Vegetarian, and Kosher!
What do you mean LaCroix is "innocent"?
LaCroix is innocent or free of sugars, calories, sodium, and artificial ingredients.
Is LaCroix Non-GMO?
LaCroix does not contain any genetically modified organisms (GMO) therefore LaCroix is Non-GMO.
Sweeteners in LaCroix Water
There are no sugars, sweeteners, or artificial ingredients contained in, nor added to our waters.
---
JUMP TO RECIPE
---
Berry Little Christmas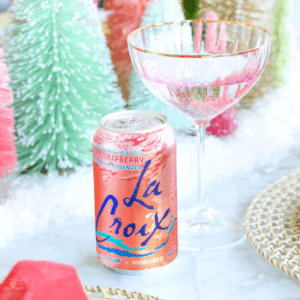 Celebrate the holidays with this festive mocktail!
Ingredients:
3 oz. LaCroix Razz-Cranberry Sparkling Water
1 oz. pomegranate Juice
pomegranate seeds
cranberries
rosemary
instructions:
Muddle pomegranate seeds and cranberries together in a glass.

Stir together with LaCroix Razz-Cranberry Sparkling Water and pomegranate juice.

Garnish with rosemary.
LaCroix® Sparkling Water (pronounced La - Croy) delivers refreshment, flavor, 
and sparkle with an innocent twist of zero calories, zero sweeteners, and zero sodium. LaCroix Sparkling Water is locally sourced at various locations throughout the U.S. LaCroix water is treated using various filtration processes, including reverse osmosis and deionization, that remove impurities.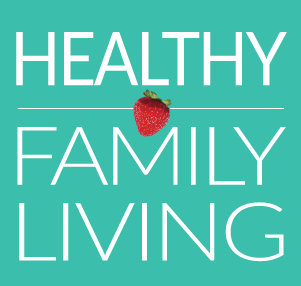 Wondering what to do with the kids in Metro Vancouver this weekend, or what to make for dinner? You can find it at HealthyFamilyLiving.com! From the Sunshine Coast to the Fraser Valley, we're the best online resource for busy parents looking for practical tips for healthy, active, sustainable living. For the latest on family events, outdoor adventures, birthday parties, camps & classes and kid-approved recipes, follow us on Facebook and sign-up for our parent-approved e-newsletter!