Since the world got turned upside down, I've found myself grasping for some sense of control and looking for ways my family can help our community. Making DIY face masks has turned out to fulfill both!
It all started with a post I saw online about a North Vancouver doula (and talented seamstress, it turns out!) who'd set up a Facebook group called "Claire's PPE for Vancouver Midwives and Health Care Workers". And then I saw a post about another new Personal Protective Equipment ("PPE") Facebook group called "Protect Our Nurses and Frontline Workers in Vancouver". Both groups were created after multiple nurses, healthcare professionals and frontline workers requested help with PPE, and based on the idea that some sort of barrier may be better than nothing when medical-grade equipment is just not available. With my basic sewing skills learned way back in high school Home Ec classes, and my 9 year old's keen interest in sewing over the past few years, I joined both groups and figured we would offer up our services! It's turned into a great bonding experience that's also teaching my daughter a whole lot about the power of community at a time like this.
not up for sewing? click here for masks that support the vancouver aquarium!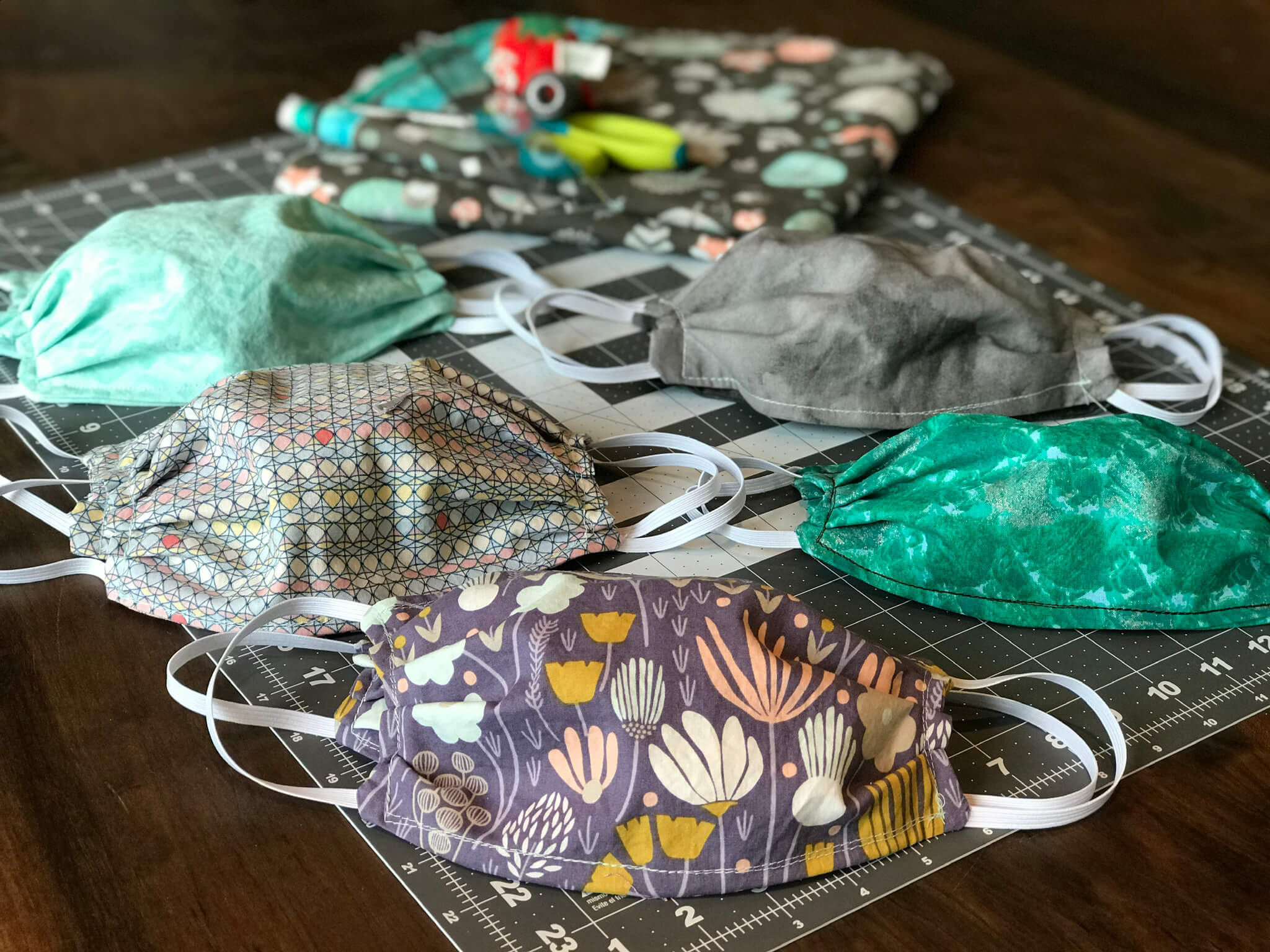 After joining the groups, I saw very quickly that all offers to help were valuable - that no matter where you're currently at with work, housing, finances or home-schooling kids, or your experience (or lack thereof!) with sewing, everyone has something of value to offer at a time like this. Every day in these two groups I see people and businesses offering up donations of supplies (fabric, elastic, buttons, thread, needles), donations of time to cut material and sew reusable PPE (masks, gowns, landry bags and scrubs), offers of sewing advice for keen beginner sewers (people taking the time to create videos tutorials for other members of the group) and drivers offering to pick up and drop off supplies and finished items across the Lower Mainland.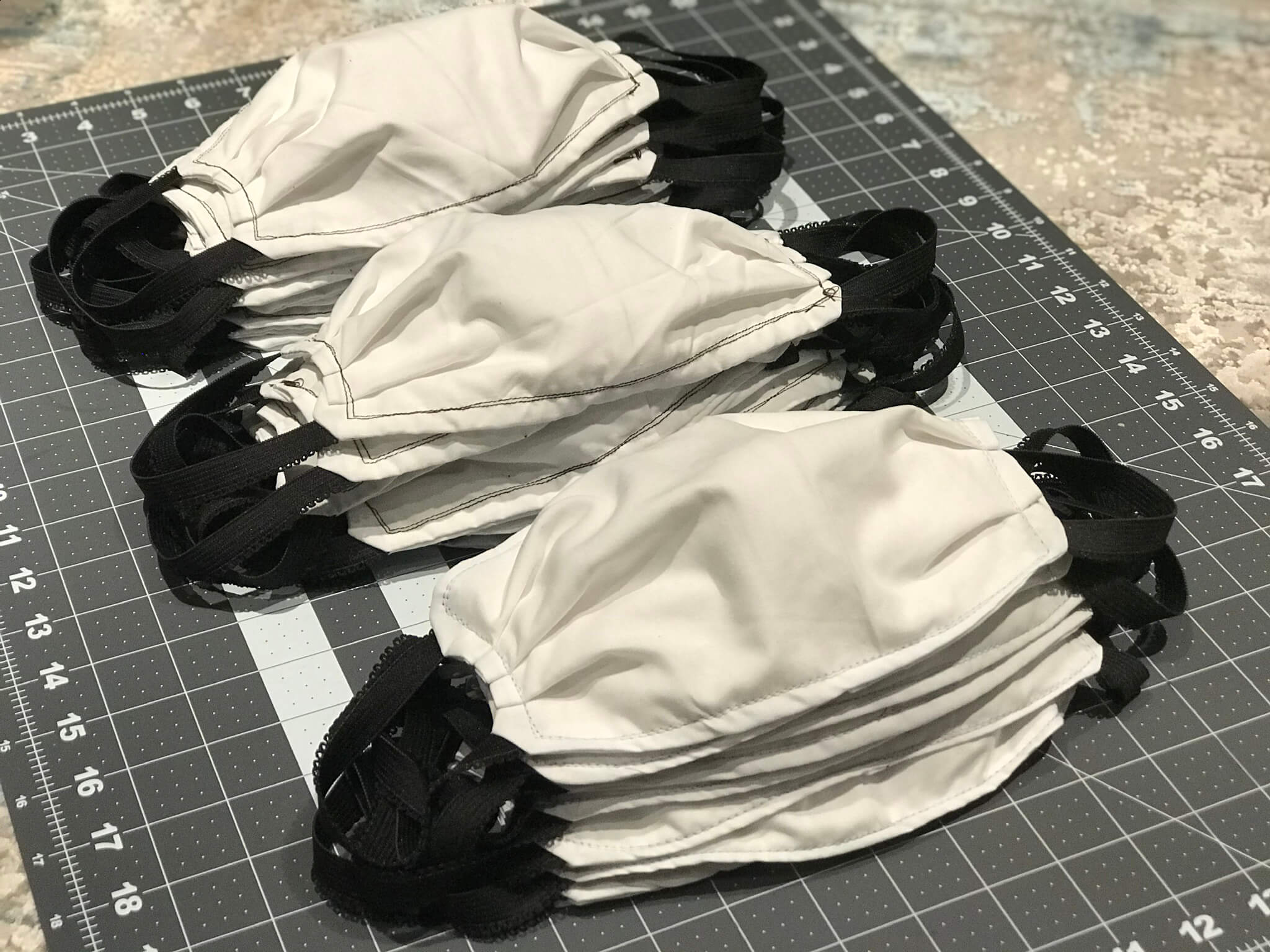 With some fabric & supplies we had on hand at home and lots of extra supplies dropped off at our front door by other volunteers, plus a couple of different mask patterns provided in the two groups, we whipped up dozens of reusable/washable masks with filter pockets. And when our sewing machine started to have technical difficulties, we switched over to hand-sewing buttons onto scrub caps that other volunteers had sewed. We continue to be amazed by the work happening in these groups and feel lucky to be part of something beyond our own struggles.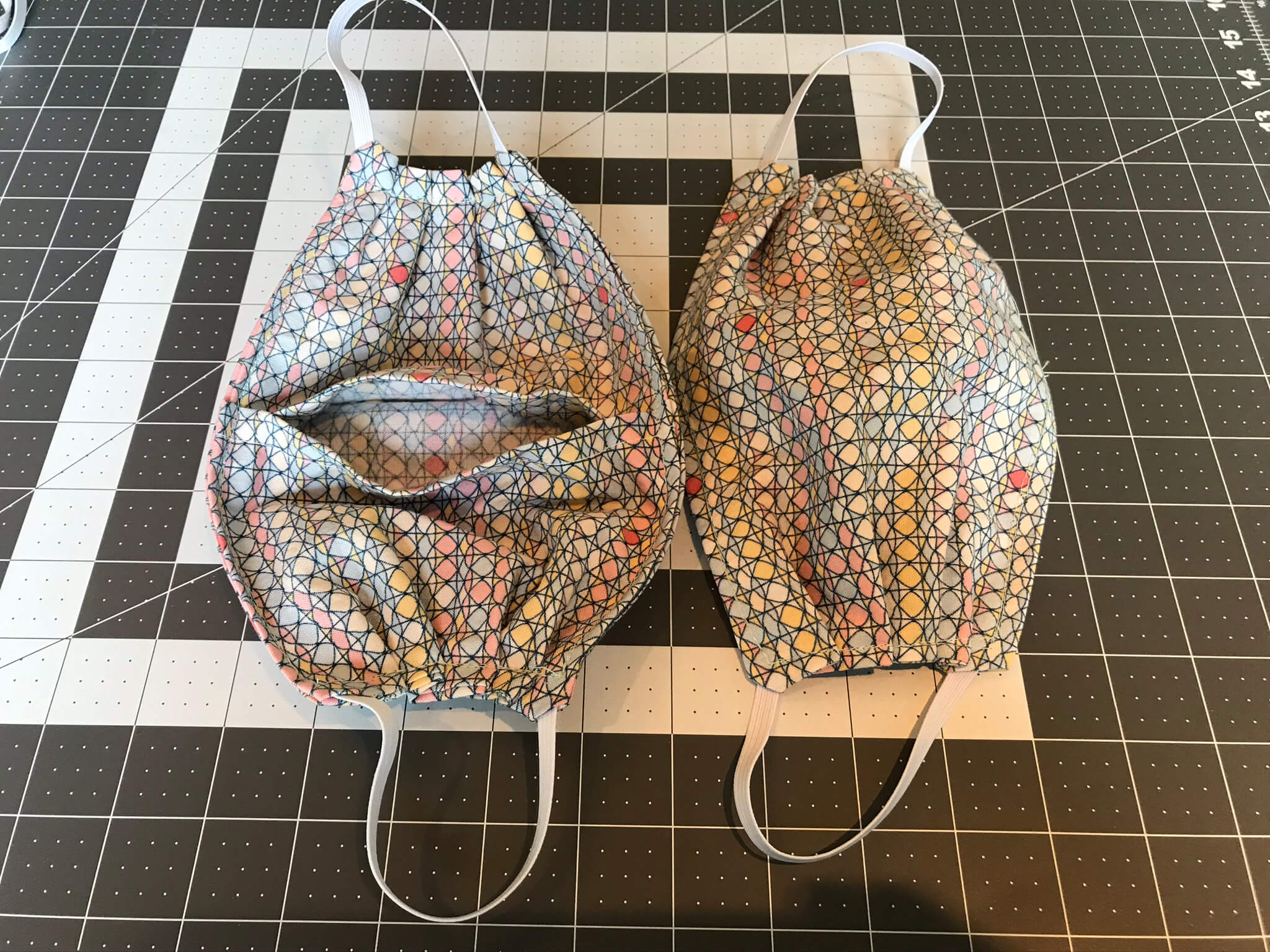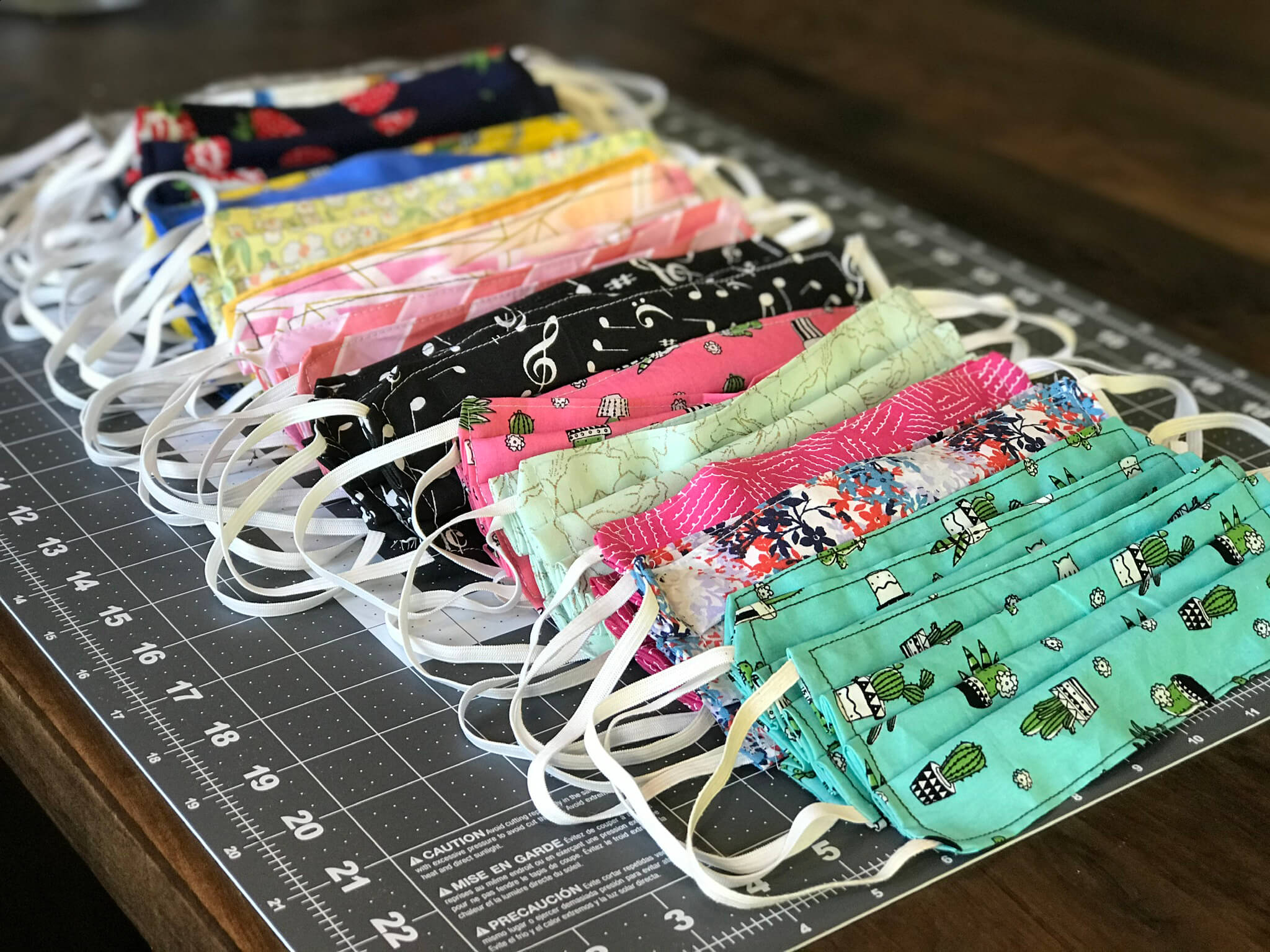 Born & raised in Vancouver, and co-founder of Healthy Family Media and the Healthy Family Expo, Angela is a reformed divorce lawyer turned healthy family champion! By day, she thrives on connecting conscious brands with busy Vancouver families. By night, you'll find her wrangling two feisty daughters, choosing between instant pot or healthy freezer meals for dinner, and singing with MomChoir. She especially loves sharing her favourite family-friendly finds with other Lower Mainland parents!