Frittatas are perfect for those nights when you haven't done a grocery shop and have seemingly random leftovers that you can't use up. They can empty your fridge and accommodate everything but the kitchen sink! Whether you want an easy vegetarian frittata, a hearty meaty recipe, or a low-carb, kid-friendly dinner, this tasty concoction can do it all!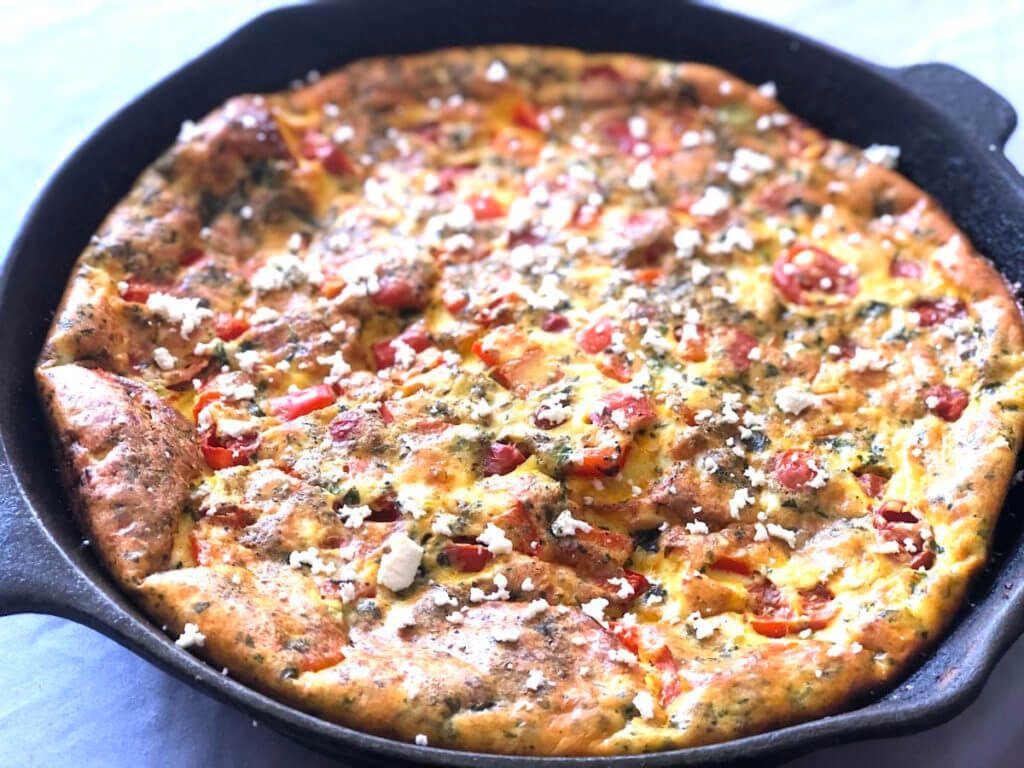 Simply chose a dairy-full or dairy-free base, your favourite veggies, and any meat or cheese you may want to add, and voila! A perfectly customized recipe. This is great for getting kids in the kitchen too, after all, they are more likely to eat it all up if they helped chose the ingredients.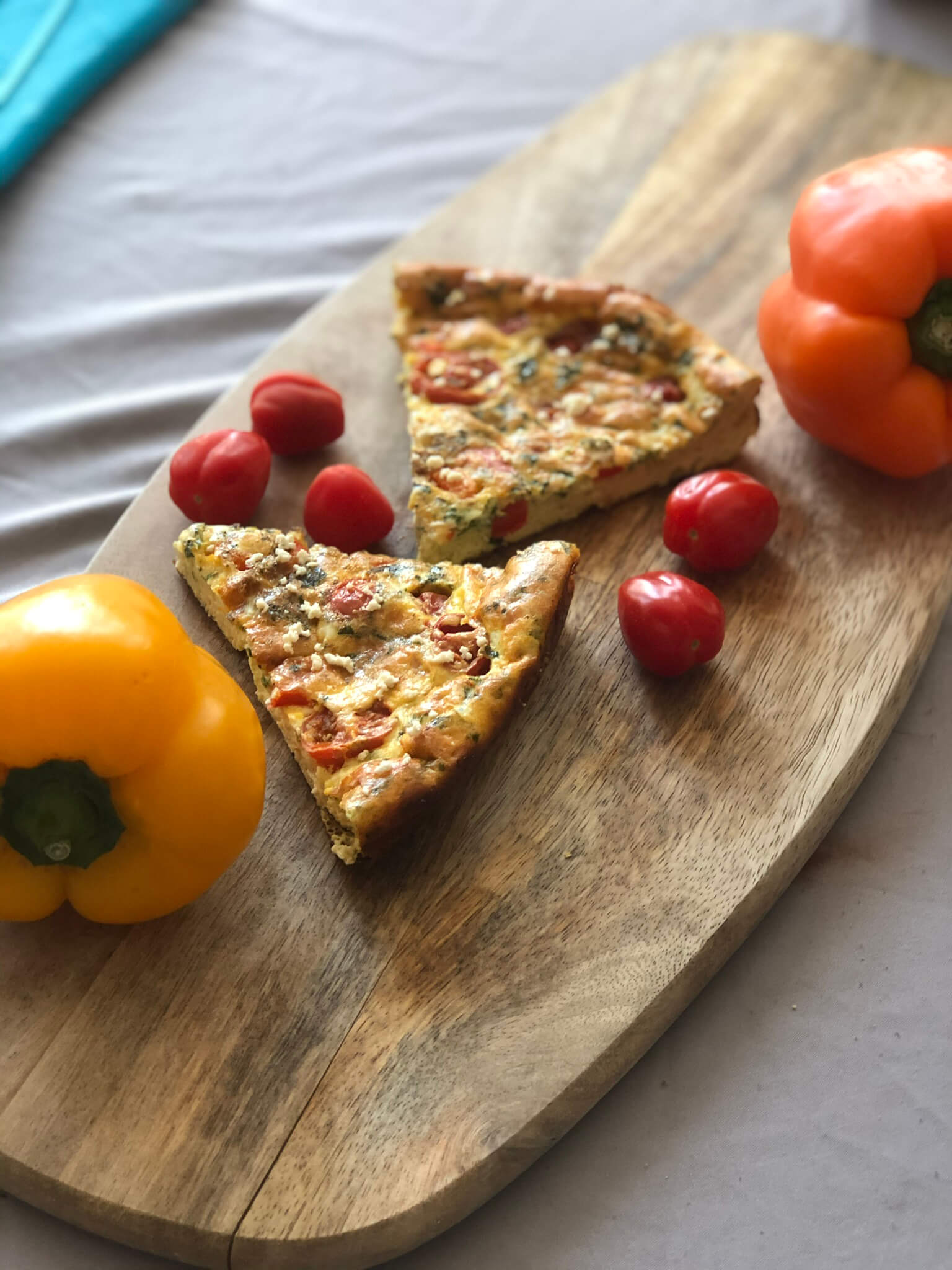 Easy Frittata Your Way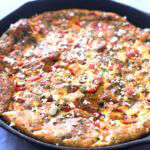 This everything-but-the-kitchen-sink frittata recipe can be customized to any dietary needs, or just whatever scraps you have leftover in the fridge!
Base
8-10 large eggs
1/2 cup milk, cream, or dairy-free alternative
salt and pepper to taste
1 tbsp butter or cooking oil
Seasonings
1 tbsp oregano
1 tbsp smoked paprika
1/2 tsp chipotle chili powder
Veggies
2 cloves garlic
2 cups vegetables; spinach, bell peppers, onions, tomatoes, mushrooms, asparagus, broccoli, or other favourites
Meat & Dairy
1 cup cooked ham, bacon, or chicken
1/2 cup cheese; cheddar, monterey jack, swiss, feta, chèvre or other favourites (halved)
Prepare Base
Preheat oven to 375.

Whisk eggs, milk or alternative, salt, pepper, oregano, paprika, and chilli powder until thoroughly blended.

Grate preferred cheese and mix 1/4 cup into egg mixture, and set aside.
Choose Fillings
In a cast-iron frying pan, heat butter or cooking oil over medium-low heat.

Sautée garlic and onions, if adding them, until soft and slightly translucent.

If meat is uncooked, add to the onions and garlic and cook halfway.

Chop chosen vegetables and add to the pan, cooking until soft. Cook more firm vegetables first (like broccoli), and leave softer vegetables (like tomatoes), until last.

Remove from heat, and set aside.
Finale
Pour egg mixture into cast-iron frying pan, and mix with cooked vegetables.

Place cast-iron frying pan in oven and bake for 30 minutes, or until eggs are cooked all the way through.

Remove from oven and sprinkle remaining 1/4 cheese on top.

Let frittata rest for 5 minutes before cutting into triangular slices and serving.
Heather is a Toronto born mama of two whose parenting journey has taken her family coast to coast across Canada. When she's not whipping up recipes for the Healthy Family Living website or sharing the latest fun Vancouver events on HFL's Facebook page,  she's a freelance writer that has recently been published in an anthology entitled BIG, as well as in the Huffington Post, as she and her hubby of 13 years attempt to keep up with their two spirited girls and 3 fur babies!