Looking for free boredom busters for your kids? We've got you covered!
We know what it's like to hear a chorus of little voices saying, "I'm bored!" It doesn't have to be this way! There are a lot of activities kids can do that need little supervision, don't cost much money and are fun & educational!
Here are some ideas to get you started:
Arts and Crafts!
Visit the Parenting by Natasha website where she shares simple at-home craft and nature-based activities for young children. From nature scavenger hunts and painting fun, to sorting and patterning activites, there's something for everyone.
Why it's awesome for kids: This website was created by Natacha V. Beim, founder of CEFA Early Learning, and all of her suggested activities fall in line with the CEFA curriculum with important learnings for children aged 1-5.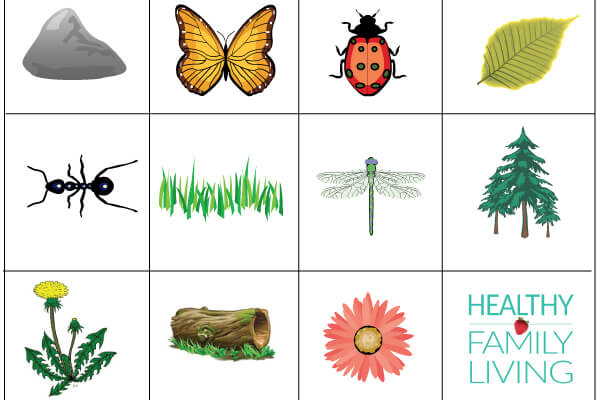 Scavenger Hunt
Whether indoors or outdoors, make a list of things for the kids to find around the house or the yard. It's like a make your own adventure!
Why it's awesome for kids: Scavenger hunts are great things to problem solve creatively that get them up off the couch and out of your hair. Kids are on a mission and they can be working cooperatively to reach a goal. It teaches teamwork and encourages innovation depending on how vague or specific your clues.
Vision Boards
Set the kids loose on old newspapers, catalogues and flyers to create themed collages. Grab some glue sticks and blunt school scissors and send them on their way with their imaginations!
Why it's awesome for kids: Vision boards and collages allow kids to examine what they like and dislike. When you're done whatever you need to get done, let them present it to you and tell you all about why they picked what they did. It's like show and tell! It's a fun craft that can also help re-purpose paper waste.
Blowing Bubbles
Hello STEM all year long! Grab some bubbles (or dish soap in a pinch) and water, put it in a bowl or a tub. And add some bubble wands. Let the games begin!
Why it's awesome for kids: Kids get to experiment with wands, blowing harder or softer and waving wands differently with varying results. It's science, but it's also simple fun!
Downward Facing Kid!
Yoga is a great quiet activity that kids can enjoy thanks to the Cosmic Kids Yoga videos on YouTube. Set up the channel on a tablet and grab a mat or a blanket to get them started.
Why it's awesome for kids: Yoga is great for practicing mindfulness, moving their bodies, and helps with emotional regulation. Increased flexibility, non-competitive physical activity and developing gross motor skills are also great perks.
Build a Fort with Blankets!
Do your remember doing this as a kid? Pull out the pillows, blankets and chairs and put the kids to work building themselves a fun temporary shelter to play in.
Why it's awesome for kids: It's so much fun. It's a great way to get kids problem solving, being creative, working together and moving around. They get to work with their hands and create something, not just watch something.
Heather is a Toronto born mama of two whose parenting journey has taken her family coast to coast across Canada. When she's not whipping up recipes for the Healthy Family Living website or sharing the latest fun Vancouver events on HFL's Facebook page,  she's a freelance writer that has recently been published in an anthology entitled BIG, as well as in the Huffington Post, as she and her hubby of 13 years attempt to keep up with their two spirited girls and 3 fur babies!