We love summer.  We love the sun, fewer layers of clothing, the beach, and not having to rush off for school runs in the morning. It's magical. Most of all, we love all the time spent jumping on our Springfree Trampoline. Our kids jump around joyfully in the summer sun without a care in the world.  We can lay back with a book, keeping an eye on the proceedings while still relaxing. It was such a relief knowing they were having fun and not having to listen to the chorus of "I'm bored."  We seriously hate listening to that.  It seemed that with winter coming we would be hearing that familiar song again when we stowed our trampoline away. But magically, we didn't.
You see, it turns out the fun doesn't have to stop in winter. With a Springfree Trampoline, and a bit of winter care,  the munchkins can jump all year round. And we're not just saying this because the west coast is usually blessed with gorgeous, mild winters. We got HAMMERED with snow this year!
This information was life changing.  It was an epiphany.
"Wait, what? You can jump on the trampoline in the winter?"
It's true, possible and most importantly, fun! We were so not looking forward to having to pack it in when the cold weather and snow hit but it turned out we didn't have to. Why? Because we have a Springfree Trampoline. 

A Springfree trampoline is a way to bring one of the bright spots of summer to the dead of winter. It's a way to remember all the good times but with ice cream and sunscreen traded for a thermos of hot chocolate and a hat. There is no reason the fun has to drop with the temperatures.
We still love summer. We still love the sun, fewer layers of clothing, the beach and not having to rush off for school in the morning. It's still magical. But we don't have to wait until it arrives so the kids can have fun on the trampoline thanks to Springfree!
Looking for more Kid approved Trampoline games? Check these out!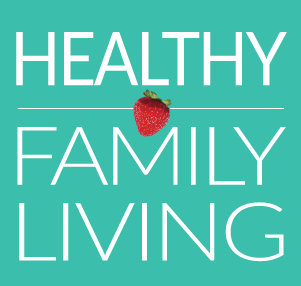 Wondering what to do with the kids in Metro Vancouver this weekend, or what to make for dinner? You can find it at HealthyFamilyLiving.com! From the Sunshine Coast to the Fraser Valley, we're the best online resource for busy parents looking for practical tips for healthy, active, sustainable living. For the latest on family events, outdoor adventures, birthday parties, camps & classes and kid-approved recipes, follow us on Facebook and sign-up for our parent-approved e-newsletter!