As busy parents, we're not keen on the notion of "new year's resolutions" that cannot be maintained past January. We are instead taking small, manageable steps toward healthier living that are easy to stick with.  We've started taking advantage of Metro Vancouver businesses who provide economical freezer meal delivery services, and we're hooked!
Simplifying family meal times without sacrificing flavour, quality or nutritional content (or breaking the bank!) is a win-win-win in our books. We've personally tested and loved Well Fed and Batch Food, and the rest of the businesses profiled here come highly recommended by our family, friends, colleagues and readers like you across Metro Vancouver. If you know of any others that should be added to our list, please comment below.
Website: www.2guyswithknives.com     Phone:  1 (778) 828-9478
Types of Food: Breakfast option, variety of entrees, and dessert of the week.
Description: Nutritiously decadent meal options every week that are affordable & convenient. All meals are a balance of lean proteins, low glycemic carbohydrates and tasty veggie combinations that are entirely gluten free, and menu items can be adapted to suit any allergy conditions or food preferences. Organic ingredients are used wherever possible to ensure each bite is packed with nutrient density.
Are full ingredient lists printed on packaging? YES
Delivery Areas & Fees: Complimentary meal delivery available within Vancouver's downtown core, Kitsilano, Olympic Village, Mount Pleasant & Richmond. Pick-up can be arranged for those outside of these areas.
Order Process: New menus are unveiled every Monday. Order by 10 am Thursday & have meals delivered to your home/office on Sunday or Monday.
Website: www.batchfood.com     Phone: 778-882-7214
Types of Food: Single serve microwaveable lunch bowls, soups, sandwiches, sauces, casseroles, meats, starches, desserts & appetizers.
Description: Menus focus on local & seasonal ingredients. Dishes only available until a batch sells out, but classics are always available, including mac n cheese, burritos, spaghetti sauce, and more. Designed to allow you to stock your freezer with the tastiest, best quality, healthy meals for busy nights.
Are full ingredient lists printed on packaging? YES
Delivery Areas & Fees: Available for pickup in Richmond or delivery across the Lower Mainland. Min $40 food order for delivery. Delivery fees range from $2 – $5 per order depending on order size & location.
Order Process: Order online or by phone before 12:30 pm the day before your delivery. Leave your own cooler out, or sign up for cooler exchange program for a 1-time fee of $10. Orders are dropped at your door before 7:30 am on the day of your delivery zone. Thursday early evening delivery available for customers that need to buzz driver inside.
Website: www.mamaluv.com     Phone: 1 (888) 662-6258
Types of Food: Soups, entrees, desserts, chicken, beef, fish, vegetarian, gluten-free, dairy-free
Description: Freezer meal gift package delivery services (for new parents, baby shower gifts & more) across Canada. Mail or email you or gift recipient a greeting card & menu, and recipient orders meals online. All meals are prepared & delivered locally, with chefs in Montreal, Toronto, Calgary and Vancouver. Delicious, well-balanced meals that are high in vitamins & protein, low in spice, sodium & saturated fat, and specially par-cooked and frozen for maximum freshness & flavour with zero trans-fat or added preservatives.
Are full ingredient lists printed on packaging? YES
Delivery Areas & Fees: Delivery fees for Greater Vancouver Area calculated based on postal code.
Order Process: Call days are Mon – Fri 9am to 5 pm, and orders are shipped Mon thru Wed (orders placed after Wed 10 am EST will be shipped following Mon). Min 2 business days required. Meals are shipped overnight via courier in reusable, insulated cooler filled with frozen gel packs.
Website: www.facebook.com/nourishmentmeals     Phone: +1 604-616-3487
Types of Food: Variety of mains & sides, including meat, poultry, vegetarian, noodle & rice dishes
Description: Local North Shore mom and chef with a serious love and passion for food.  She believes that healthy, nourishing food can be hearty, delicious and really good for the soul and comfort. Most of her chicken dishes include free-run chicken, hormone and antibiotic free beef and pork and free range or organic eggs (will be stated on the menu).
Are full ingredient lists printed on packaging? No, but available upon request.
Delivery Areas: Squamish & North Vancouver.
Delivery Fees: Free delivery for orders over $100, otherwise $10 delivery fee. Complimentary delivery for first order for a new customer.
Order Process: Meals are cooked fresh when they are ordered, so they're generally delivered within 7-9 days of emailing your menu selections. Meals are delivered frozen in cryovaced bags that you can thaw, put in a baking dish or pot to heat up, or prepared in a recyclable foil container suitable for reheat in the oven. Food likes/dislikes and dietary needs (gluten, dairy) can also be taken into account to modify dishes.
Website: www.eatrealmeals.com     Phone: 1 (604) 375-9990
Types of Food: Casseroles, soups, stews and chilli.
Description: Real Meals provides amazing tasty meals made from scratch with a combination or local and organic ingredients. Meals arrive frozen and are in microwave and oven-safe packaging.
Are full ingredient lists printed on packaging? YES
Delivery Areas & Fees: FREE delivery with no minimum on first order. Otherwise free delivery to the Tri-Cities, Pitt Meadows & Maple Ridge. All other municipalities $100 minimum order or a $10 delivery fee applies. Tuesday deliveries to West Vancouver, North Vancouver, Vancouver, New Westminster, Pitt Meadows & Maple Ridge. Thursday deliveries to Port Moody, Burnaby, Coquitlam, Port Coquitlam, Langley, Pitt Meadows and Maple Ridge.
Order Process: Orders available in family or individual sizes. Order online by 5pm for next day delivery between 6 pm and 10 pm. If you will not be present during scheduled delivery hours, leave a cooler on your front doorstep.
Website: www.wellfedstudio.com     Phone:  (604) 971-4756
Types of Food: Variety of main dishes, including meat, poultry, vegetarian, noodles & rice (offered for pick-up, delivery, and live meal-prep classes) as well as popular hot lunch programs for local schools.
Description: This North-Vancouver based company uses high quality, whole, preservative-free ingredients, and sources locally as much as possible. Chicken and pork are natural, antibiotic and hormone-free, and they only use wild salmon and free-range eggs.
Are full ingredient lists printed on packaging? YES
Delivery Areas & Fees: Delivery only to North Shore, Vancouver, Burnaby. Delivery is included in meal prices, $5 discount offered for pick-up orders.
Order Process: Dinner menu changes monthly, offering more variety and the opportunity to highlight seasonal produce in their recipes. You can request substitutions/changes to accommodate different diets or allergies, and upgrade meats to organic. Order online the Friday prior to your chosen delivery or pick-up date – you can choose 4 or 8 entrees (each one serves 4-6 people), and all meals are split into 2-3 serving portions.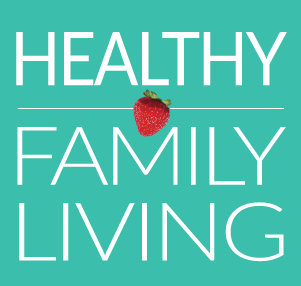 Wondering what to do with the kids in Metro Vancouver this weekend, or what to make for dinner? You can find it at HealthyFamilyLiving.com! From the Sunshine Coast to the Fraser Valley, we're the best online resource for busy parents looking for practical tips for healthy, active, sustainable living. For the latest on family events, outdoor adventures, birthday parties, camps & classes and kid-approved recipes, follow us on Facebook and sign-up for our parent-approved e-newsletter!