The holiday season is a time of giving. Are you like us and looking to bring deeper meaning to your gift giving this year? We have found some amazing companies that include the idea of "paying-it-forward" within their product offerings. Cross off every name on your list with these gifts for kids and adults.
Giving is a beautiful, selfless thing and gifts that have a ripple effect are even better when the person who receives it benefits and so do others close to home and around the world. Make sure that you let these companies know that you support their efforts to make the world a better place!
Pay -It-Forward Gifts for Kids & Adults: 
When you buy a pair of TOMS shoes, a pair of shoes is given to someone in Africa, Middle East, India, Southeast Asia or the United States. They have already given away 75 million pairs of shoes to children in need. And your purchases from TOMS also help to provide sight, water, safe birth and bullying prevention services to people in need. Pretty cool in our books!
These ethically-produced, hand knit dolls help feed children. One doll provides 10 meals, one print gives five. And they have already given away over 2 million meals! Not only do the dolls provide much needed food, they also provide employment that's sustainable and fair trade. What a great gift option for your little ones that gives back!
For every doll purchased through the Doll Kind, a doll is given to a child in need in orphanages, hospitals, shelters, and more throughout the United States and countries across the world. While we always hope our kids will share their toys with others, giving with the Doll Kind makes that a certainty.
Proceeds from the sale of these beautiful scarves provide clean well water in Africa. This is a stylish way to help alleviate the suffering of more than 300 million people living without access to clean water in Africa. So far 25,000 people have benefited from 13 wells drilled in Africa.
Adopt an animal this holiday season and help conserve wildlife and our planet for future generations. There are 30 different species to choose from. You can choose to receive a plush animal or a card to signify your adoption, and you can even donate a classroom kit to let teachers educate their students about endangered animals!
When you buy a stylish Ruby Reusable Coffee To Go Cup made from bamboo fibre, a statement tote bag, a bamboo tote bag, or a recycled paper notebook, you are helping Ruby Cup support the education and wellness of girls in Africa.
Gifts from Me to We help make a difference in developing countries through providing clean water, food security, opportunity, access to health care and education. Choose from jewelry, stationery, coffee, chocolate, apparel and tea!
100% of Charity Pot by Lush lotions support grassroots organizations working in the areas of environmental conservation, animal welfare and human rights. Their finished products are also not tested on animals, so you can feel good about that.
Sales of Hudson, the 2017 HBC Foundation limited-edition Charity Bear, support the HBC Foundation's HEADFIRST Program, which supports mental health programming to reduce stigma, increase research and improve programming.
Enjoy your season of giving, and give back to your community and those far and wide when you buy your holiday gifts.
You'll have the satisfaction of knowing you've made a difference in the life of not just the person opening the present, but the person whose life was changed in the process.
Happy giving!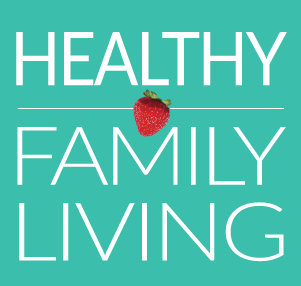 Wondering what to do with the kids in Metro Vancouver this weekend, or what to make for dinner? You can find it at HealthyFamilyLiving.com! From the Sunshine Coast to the Fraser Valley, we're the best online resource for busy parents looking for practical tips for healthy, active, sustainable living. For the latest on family events, outdoor adventures, birthday parties, camps & classes and kid-approved recipes, follow us on Facebook and sign-up for our parent-approved e-newsletter!