Creating a meal plan is the single simplest action you can take to improve the way you family eats.  Hands down the best. But for many people, the thought of sitting down and having to come up with a whole week's meal plan is just too over whelming. Fear not we are here to help!
By taking a few minutes each week to plan out your family menu you will win big on reducing stress,  you will resort less to grabbing take-out & convenience foods and you will feel less overwhelmed by healthy eating. Follow our 10 steps to meal panning and download our HEALTHY MEAL PLAN & FAMILY MEAL CHEAT SHEET FREE PRINTABLES  & you are on your way!
10 STEPS TO MEAL PLAN LIKE A PRO:
---
1. PICK A TIME TO PLAN:
Choose a time in your week that you can set aside to make the week's meal plan. Sunday night is popular as it tends to have a more mellow feel to it and you are gearing up for the week. Try and stick to the schedule of planning on a particular day.  As you get into the groove of planning you will be able to crank out a plan in less time than it takes to drink a cup of tea. 
---
2. LOOK AT YOUR WEEK: 
Every week has its own special surprises on top of the general chaos of family life. A quick calendar check will tell you which nights are going to be a gong show. Take note of these on the meal planning printable. 
---
3. CHECK YOUR FRIDGE & PANTRY: 
Food waste is easy to get a handle on when you regularly check what you have on hand and make a plan to use it up. No more half eaten cucumbers or wasted sour cream! 
---
4. PICK A SPOT FOR THE MENU TO LIVE:
This may seem like a no brainer but if you have taken the time to make a plan and then you lose it in a pile of papers, you will be seeing red for sure and will be no further ahead. Download & print the template then clear a spot  for it to live on the fridge or inside a cupboard door. 
---
5. PICK YOUR RECIPES:
Now we can get down to business. Raiding you cookbooks is a good place to start. To embrace the added benefit of technology, you can start two new Pinterest boards.  The first is for healthy & easy dinners that you would like try, and the other is for proven favourites that can go into regular rotation. By separating the two it will be easier to come up with a simple plan in a time crunch but you will also have some great ideas for when you want to mix it up a bit. As a new recipe become a favourite you can move it over onto that board.  Here is a great Pinterest board to inspire you.
---
6. KEEP TRACK OF FAVOURITES:
Every family has their no complaints meals. Meals that go over well every time and can be put into high rotation. Use our printable to keep track of these meals and always have them at your fingertips. By keeping a list of these favourites with your meal plan on the fridge, the job of planning the weeks meals can even be done by the little ones in the family. 
---
7. NOTE WHAT YOU RUN OUT OF:
Seriously, there is nothing worse that a solid plan that gets thrown off the rails by a key ingredient that has run out.  See step 3 & write items that are low but needed for the week on the grocery list section of that week's print out .  Let the rest of the family know to do the same 😉 . 
---
8. SET A REMINDER:
Technology to the rescue again! Set a reminder on your phone to tell you to check the menu. A quick glance at the plan in the morning will tell you if you need to pull something out of the freezer to defrost before you leave the house. Life saver!!
---
9. GO BIG!:
It takes just as long to make a small batch of easily frozen recipes as it does to make a double batch. Chaos nights are so much easier with a stand-by in the freezer. (Make sure to follow Step 8!) Spaghetti sauce, chili, soup, rice are all gold!
---
10. EMBRACE THEME NIGHTS: 
You may roll your eyes at Taco Tuesday, but for a busy family embracing certain theme nights and having them as set nights in the week can make meal planning a breeze.  It's much easier to find a new healthy twist on a theme than starting from a blank page. Some favourites are Taco Tuesday, Friday Pizza Night, Slow cooker Wednesday, Soup & Sandwich night, Thursday Pasta night, Kids Choice Saturdays...
---
BONUS**:  KEEP ALL YOUR PLANS!!
This sounds simple but is the biggest mistake made by most meal planners... SAVE LAST WEEK'S PLAN!!  Find a binder or an envelope to put all your used plans in and before you know it you will have a month of meals ready to pull from... eventually you will be able to write the new year on the front of the binder and roll out a whole year of planned menus (sound of angels singing!!!).
---
And there you have it!
Easy steps to becoming a meal planning pro and getting control of your family's eating.
We would love to hear you tips so share them in the comments below as well as any great recipe resources for easy & healthy recipes for families!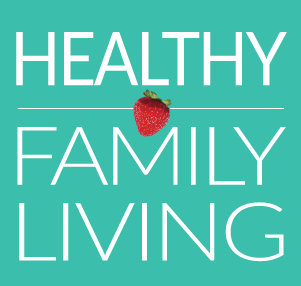 Wondering what to do with the kids in Metro Vancouver this weekend, or what to make for dinner? You can find it at HealthyFamilyLiving.com! From the Sunshine Coast to the Fraser Valley, we're the best online resource for busy parents looking for practical tips for healthy, active, sustainable living. For the latest on family events, outdoor adventures, birthday parties, camps & classes and kid-approved recipes, follow us on Facebook and sign-up for our parent-approved e-newsletter!