Sometimes you just need someone to point you in the right direction. Give you a bit of a nudge.  We are very thankful for these discoveries and hope that you are too.  We have many random ingredients in the pantry as a result of experimenting with fun new recipes, but there are some staples that we have come to use in so many recipes that we are never now without them. They are tasty and packed with goodness. These items are also versatile and easily incorporated into recipes. 
5 HEALTHY PANTRY staples
Raw Coconut Sugar:
This has completely replaced all our sugar uses. Morning coffees, everyday baking, homemade sauces for dinner, it's all coconut sugar. While I would never go so far as to say that coconut sugar is GOOD for you because – lets face it – sugar is sugar, I definitely believe that it is the best option for a natural sweetener. It is minimally processed, has trace minerals and scores lower on the Glycemic Index than many other sweeteners. And no, it does not taste like coconut! 
Chick Peas (aka Garbanzo Beans):
I've always been a big fan of hummus, but have recently discovered so many more recipes that use chick peas that I always keep these in stock. Besides being an amazing vegan and gluten-free source of protein and fibre, chickpeas also  have very high levels of levels of iron, magnesium & vitamin B-6. They have been shown to help with diabetes, bone-health, blood pressure & heart health.  Our new fave treat is the Honey Cinnamon Roasted Chickpeas – perfect sweet snack for a nut free school lunch. Another good use of chickpeas is this adapted Sweet Potato Chickpea Burger recipe. We can't wait to discover more great uses for chickpeas!
Chia Seeds:
We initially started using Chia seeds in smoothies before we found out just how many things you can use them in!  We recently made the yummiest Chia Seed Bread, Fruit Jam with chia seeds & Honey and have been working on many different Chia Seed Puddings.  Chia is the ancient Mayan word for "strength" and these super seeds have been shown to pack a punch delivering high antioxidants, fibre and clean protein. 
Raw Cacao Powder:
We have to admit that our first encounter with raw cacao powder  was in a search to replace the horrible-for-you Nesquik in homemade Iced Capps. It worked like a charm, and I now we know the benefits of it such a use it in all my baking – most recently in my Baked Banana Chocolate Oatmeal. Amazing! Not only is it delicious, but raw cocoa powder has been linked to reduced inflammation, better blood flow, lower blood pressure and improved cholesterol and blood sugar levels. Cocoa is one of the richest sources of polyphenols which puts it on par with blueberries and blackberries! 
Cold Pressed Organic Coconut Oil:
It was Paul from Naked Coconuts who turned us onto coconut oil in general but then Suzanne from Mommy Footprint introduced us to it's uses for personal care.  We love the health benefits of cooking with coconut oil. Coconut oil is high in healthy saturated fats. These healthy saturated  behave differently than other fats in your diet. They can boost fat burning and provide quick energy to your body and brain, making it a great choice for little growing bodies. They can also raise the good HDL cholesterol in your blood, which has been shown to be  linked to reduced heart disease risk.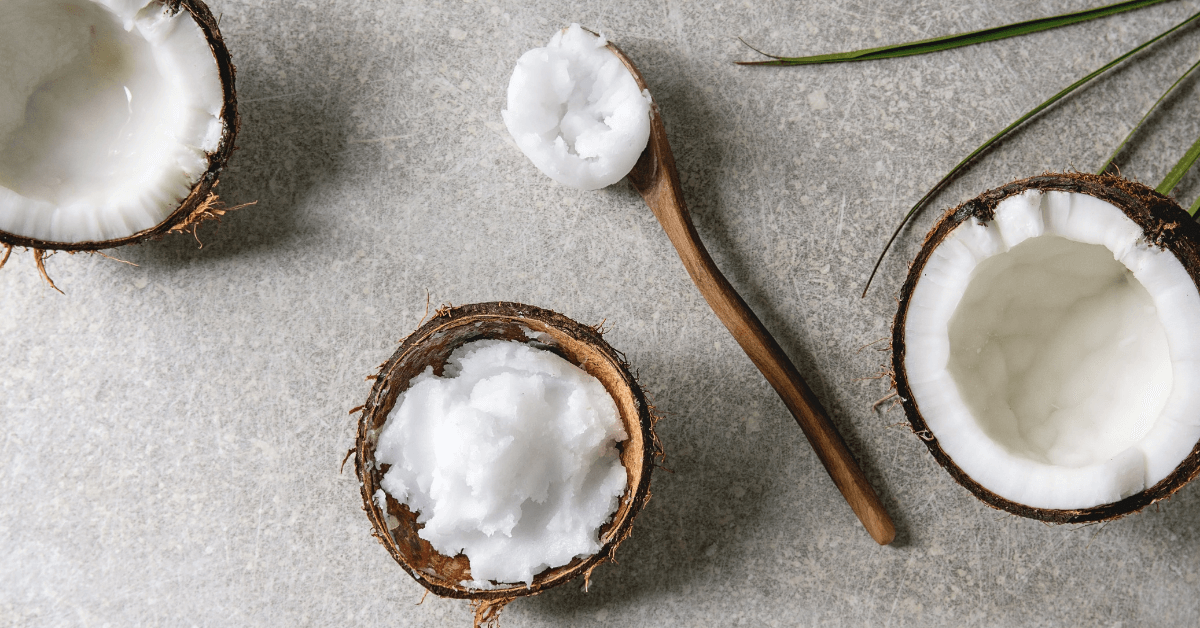 What are your top 5 pantry must-haves? We would love to hear from you in the comments below.
Heather is a Toronto born mama of two whose parenting journey has taken her family coast to coast across Canada. When she's not whipping up recipes for the Healthy Family Living website or sharing the latest fun Vancouver events on HFL's Facebook page,  she's a freelance writer that has recently been published in an anthology entitled BIG, as well as in the Huffington Post, as she and her hubby of 13 years attempt to keep up with their two spirited girls and 3 fur babies!