Pumpkin patch visits across Vancouver & the Lower Mainland are a great way to get your family active outdoors this fall!
Fresh air, hayrides, corn mazes and pumpkins galore – there's something to entertain the young and young at heart. Here is our annual round up of 15 fantastic pumpkin patches across Metro Vancouver that offer great family fun. Lots of options to choose from in Pemberton, North Vancouver, Vancouver, Richmond, Langley, Maple Ridge, Surrey, Delta, Abbotsford, Chilliwack. And always best to call ahead to make sure any particular pumpkin patch info hasn't changed unexpectedly before you head out with your family!
You may want to check out these cool Corn Mazes while you are at it!
PEMBERTON
North Arm Farm
(2019 INFO HAS NOT BEEN ANNOUNCED YET. WE WILL UPDATE WHEN AVAILABLE)
Address: 1888 Sea to Sky Highway 99, Pemberton BC
Hours: Open 7 days a week 8 am – 6 pm,  
Price: TBD.  You can currently buy pumpkins by the pound at the store.
Phone: (604) 894-5379
Website: www.northarmfarm.com
Highlights: TBD
NORTH VANCOUVER
Address: Loutet Farm, 14th & Rufus North Vancouver, BC
Hours: Sat, Oct 19th only, 10 am to 2 pm
Price: Free admission – pumpkin sales are a fundraiser for Edible Garden projects, pricing TBA.
Phone: (604) 882-1344
Website: http://ediblegardenproject.com
Highlights: Farm produce sales, community vendors selling crafts and food, apple pressing and cider tasting (non alcoholic) and a free pollinator workshop.
VANCOUVER
Address: 6767 Balaclava Street, Vancouver BC
Hours: Pumpkin Patch open Oct only – 9am to 6pm (weekdays); 10am to 5pm (weekends)
Price: Admission by donation; $5 per pumpkin
Phone: (778) 772-7328
Website: www.southlandsfarms.com/pumpkin-patch.html
Highlights: Pick a pumpkin from the Old Apple Orchard, meet livestock like goats, sheep, chickens, chicks and horses.  Enjoy the campfire. Help out with daily farm tasks if you like!
RICHMOND
Address: 12900 Steveston Hwy, Richmond BC
Hours: Pumpkin Patch 10 am – 4:30 pm (weekends start Oct 5); 9 am – 1:30 pm (weekdays)
Price:  Weekday general adm. $11, Weekend & Holiday adm. $14, miniature train ride $4 
Phone: (604) 274-0522
Website: https://www.countryfarms.ca/pumpkinpatch
Highlights: This ticket price includes professional entertainment, a fantastic live band playing all your favourite pumpkin picking music, a wagon ride, a Pumpkin (child size only) with a carrying bag, a visit to the animal farm, and a Spartan apple to enjoy! Buy a variety of organic seasonal fruits & veggies on site.
LANGLEY
Address: 24990 – 84th, Langley, BC
Hours: 9 am – 5 pm daily, Sept 21 – Oct 31
Phone: (604) 888-0788
Website: www.aldoracresfamilyfarm.ca/aldor/
Price: $9 general admission, $42 family pass (2 parents with their own children), $80 family season pass. Pumpkins range from $1 – $20 depending on size. 
Highlights: Animal displays, antique farm equipment, and tractor-pulled hayride out to the 20-acre pumpkin patch to find the perfect pumpkin. And don't forget to pick up farm fresh veggies, eggs, pork and homemade preserves at their Farmacy! 15 different types of pumpkins.
DELTA
Westham Island Herb Farm
(2019 INFO HAS NOT BEEN
ANNOUNCED
YET. WE WILL UPDATE WHEN AVAILABLE)
Address: 4690 Kirkland Road, Delta BC
Hours: TBD
Phone: 604-312-1023
Website: www.westhamislandherb.ca
Price: TBD
Highlights: TBD
MAPLE RIDGE
North Side: 21145 128th Avenue, Maple Ridge BC  (perfect for families with kids 6 & under)
South Side: 12725 Laity Street, Maple Ridge, BC (perfect for families with kids 6+)
Hours: North Side Pumpkin Patch – original location open September 28-October 31; M-F 12:00 pm – 5 pm; Sat/Sun/Holidays/Pro-D Day 9:00 am – 5pm.   South side – new location open September 28-October 30; M-F 2:00 pm – 5 pm; Sat/Sun/Holidays/Pro- D Day 9:00 am – 5pm.
Price: Admission $7 per person (ages 3+); Ages 2 and under free with paying adult. Admission is for one location only, pumpkin is extra. 
Phone: (604) 467-4302 and 604-380-1615
Website: www.laitypumpkinpatch.com
Highlights: Admission includes farmer play centre, corn maze, access to the woods, farm animals, gold panning, obstacle course, hayrides, family games, race maze, tractor rides, birthday parties options are available during select times.
SURREY
Address: 18507 20th Ave, Surrey BC
Hours: Opening Weekend Sept 28 & 29, 10am to 5pm, open every october weekend 10am to 5pm, open weekdays Oct. 9 to 30th 3pm to 5:30pm, wagon rides @ 3:30,4pm & 4:30pm
Price: Admission $7.50 per person (cash only), under 2 years old free
Phone: (604) 542-1202
Website: www.hazelmerepumpkinpatch.ca/
Highlights: Admission includes, Hayride, mini corn maze, access to petting zoos and play areas. Pumpkins cost extra and are priced by size.
Address: 18730 88th Avenue, Surrey BC
Hours: October 1 – 31, open every day 9am – 6 pm
Price: $5 per person for hayrides for ages 3 and up. No fee for other attractions. Pumpkins additional cost.   
Phone: (604) 882-1344
Website: portkellsnurseries.com/attractions/the-pumpkin-patch/
Highlights: Hay rides, cedar maze, face painting, chicken coop, haunted house, pig hut, goat palace, hay maze, sandpit, indoor ball pit, outdoor play centre, ball toss, concession treats! 80 pumpkin varieties.
Address: 8390 – 172nd Street, Surrey, BC
Hours: October: Weekdays: 3:00pm – 6:00pm, Weekends and Professional Days: 10:00am – 6:00pm.
Price: No entrance fee listed on the website. Accept cash & Interac for pumpkins.
Phone: 604 574 5585
Website: www.rondrisofarms.ca/pumpkin-patch/
Highlights: Visit cows and chickens, hayrides, and pick a pumpkin!
ABBOTSFORD
Address: 333 Gladwin Rd, Abbotsford BC
Hours: August 31 – Thanksgiving Weekend Seven Days a Week (9:00 am to 5:30 pm)
From October 9 to October 30th Sunday to Wednesday (9:00 am to 5:30 pm) Thursday, Friday & Saturday (9:00 am to 6:30 pm) OPEN LATE! (other than U-pick), October 31 (9:00 am -5:00 pm).
October 31 – 9:00 am to 5:00 pm Pony rides are available from 11:00 am – 3:00 pm and are weather dependent.
Price: No general admission fee for Apple Orchard, Pumpkin Patch or Country Store. Applebarn Pass $7.50 (adults 18 yrs +); $10.95 children (aged 3-17); FREE (kids under 2), Seniors 65+ $5.50, Family $36.50. Season passes available, $27.25 children, $18.750 adults, $91.25 family. 
Phone: (604) 853-3108
Website: www.tavesfamilyfarms.com
Highlights: Applebarn Pass includes corn maze quest, jumping pillow & pumpkin pillow, petting barn & bunny town, pedal cars, tractor trail, slides & zipline, playground, Farmville, hayrides. Additional weekend activities (paid) include corn gun, pumpkin cannon & pony rides. Concession stand open on weekends.
Address: 790 McKenzie Road, Abbotsford, BC
Hours: Open 7 days a week, 9am to 6pm
Price: Pumpkin Patch admission free; pumpkin purchase by weight; special daytime & evening activities (varying prices).
Phone: (604) 864-5723
Website: https://www.maanfarms.com/fall-2019/
Highlights: Daytime activities: Meet the princesses, Cinderella and Snow White pumpkin patches, select dog days, corn maze, wagon rides, giant jumping pillow, petting zoo, pedal go-kart track, zip-line, spider web, giant slides, & a fortress. Evening activities: haunted corn maze.
Address: 288 McCallum Road, Abbotsford, BC
Hours: Mon-Sat 9-5:30 pm; Sundays 11-5:30pm
Price: No admission fee; weekend hayrides $2.50 per person; pumpkins price (and colour!) varies ($2-7 in the patch, 99 cents – $50 in the yard.)
Phone: (604) 854-8710
Website: www.willowviewfarms.com/activities/
Highlights: U-pick apples, 50 varieties of pumpkins, hayrides to the pumpkin patch (weekends), petting zoo, picnic & playground area, snack concession (weekends). Pumpkins are available in a  rainbow of colours besides orange. Pink, blue, grey, green, yellow, white, striped and bumpy.  Cash, debit, & credit cards accepted.
CHILLIWACK
Address: 41905 Yale Rd, Chilliwack, BC
Hours: September: Friday & Saturday 11 am – 9 pm, Sundays & Holidays 11 am – 6 pm, Closed Mondays. October hours: Tuesday – Saturday 11 am – 9 pm, Sundays & Holidays 11 am – 6 pm, Closed Mondays. 
Price: Admission Adult – $12.75 (ages 15+), Kids – $10.75 (ages 3-14), Seniors – $10.75 (ages 65-74), 2 yrs and under & 75 yrs and up:  Free; cash/debit only (advanced purchase discount online)
Phone: 604-845-7771
Website: www.chilliwackcornmaze.com
Highlights: Admission includes 12-acre corn maze,15 varieties of pumpkins, an indoor hay bale maze, pumpkin patch, tractor rides, animal displays, pedal carts, corn sandbox, kiddy play area and giant jumping pillow. Other activities include mini tricycle area, duck races, swings, fire pit, tire mountain, cow roping, tether balls, hayrides, flashlight maze in the dark (not for younger children). 
Petey's Pumpkin Patch
(2019 INFO HAS NOT BEEN
ANNOUNCED
YET. WE WILL UPDATE WHEN AVAILABLE)
Address: 9423 Gibson Road, Chilliwack BC
Hours: Opening day 2019 September 28 9 am – 5pm
Price:  TBD
Phone: (604) 792-8572
Website: www.peteyspumpkinpatch.ca
Highlights: TBD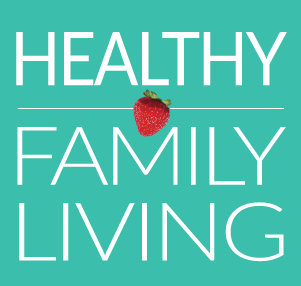 Wondering what to do with the kids in Metro Vancouver this weekend, or what to make for dinner? You can find it at HealthyFamilyLiving.com! From the Sunshine Coast to the Fraser Valley, we're the best online resource for busy parents looking for practical tips for healthy, active, sustainable living. For the latest on family events, outdoor adventures, birthday parties, camps & classes and kid-approved recipes, follow us on Facebook and sign-up for our parent-approved e-newsletter!