Our kids grew up on Springfree Trampolines and they are still a favourite! We love being the house that all the friends come to and our backyard is filled with laughter all summer long. As parents, we like knowing that the kids are playing on the safest choice in trampolines.
Springfree Trampoline provides Canada's safest high end trampolines and highest quality range of trampolines and accessories. Their innovative and unique design has revolutionized trampolines, not only in Canada, but also world-wide. With the springless design, flexible net and hidden frame, a Springfree Trampoline is truly the safest trampoline in Canada, letting kids be kids and test their limits with safe outdoor play.
---
---
---
---
Springfree builds safety into all aspects of their trampolines. Parents can feel confident knowing their are choosing the safest trampoline to world has ever seen!
What makes Springfree Trampolines the safest choice?
The unique and patented composite rods, used instead of springs, lie beneath the trampoline jumping surface out of harm's way, providing peace of mind that your children are safe.

The frame is situated beneath the jumping surface out of harm's way. No matter how hard the jumper may land or fall, they will never land on the frame of a Springfree® Trampoline, eliminating one of the biggest causes of trampoline injuries.

The SoftEdge™ mat eliminates hard edges at the jumping surface.
Order now & get a free hoop + $100 off installation (*EXPIRES mAY 18)
---
---
Whether space is tight, or you've got space to spare, you'll want to choose the best possible fit for the size of your yard and the size of your family. Springfree's unique Augmented Reality Tool makes the process simple by allowing you to use augments reality to "place" a trampoline into your backyard and see how it will fit. Best to know ahead of time if the space is right! Springfree offers trampolines in square, oval and round shapes across a range of sizes to suit all Canadian families and backyards. Whether in Vancouver, Calgary, Toronto, Montreal or the Maritimes - and many other regions of Canada, there is a Springfree Trampoline to suit everyone.
Order now & get a free hoop + $100 off installation (*EXPIRES mAY 18)
---
---
---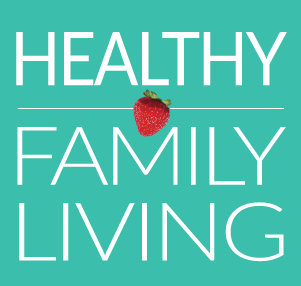 Wondering what to do with the kids in Metro Vancouver this weekend, or what to make for dinner? You can find it at HealthyFamilyLiving.com! From the Sunshine Coast to the Fraser Valley, we're the best online resource for busy parents looking for practical tips for healthy, active, sustainable living. For the latest on family events, outdoor adventures, birthday parties, camps & classes and kid-approved recipes, follow us on Facebook and sign-up for our parent-approved e-newsletter!