Looking for some fun winter date night ideas in Metro Vancouver?
In the overwhelm and busyness that is parenting young kids, it is all too easy to put your relationship with your partner on the back burner. That's where date nights come in! It's not a new idea, but it is a great way for you and your partner to spend some quality time together, just the two of you. Whether it's trying a new restaurant, going to a movie, or just taking a walk together, it's important to make time for each other and reconnect. Summer date nights can be easier to plan, so we've rounded up 25 ideas for your next winter date night in and around Metro Vancouver, the Fraser Valley, and Sea to Sky Corridor.
But seriously, date nights are important for us parents because they give us a chance to reconnect and remember why we fell in love in the first place. And let's be real, sometimes it's the only time we get to have a conversation that doesn't revolve around diaper sizes, sports schedules, or school drama. Plus, when we take care of our relationship, it creates a happy & healthy environment for our little ones. Don't let the chaos of parenting get in the way of some much-needed quality time with your partner. Trust us, it'll be worth it for your whole family!
25 winter Date Night Ideas For Metro Vancouver Parents
2. Take a scenic walk or hike through Stanley Park, exploring the seawall or the many trails in the park:
Stanley Park Seawall is an 8.8 km loop around the park with stunning views of the ocean, mountains, and city.
Stanley Park Nature Trail is a 3 km loop through the park's forested areas with old-growth trees & wildlife.
3. Visit the VanDusen Botanical Garden and marvel 5th the stunning 55-acre garden
home to 250,000 plants from 7,500 taxa from all over the world

:
Enjoy the

winter garden's muted colour palettes, stunning silhouettes, and a scattering of colour from winter berries and blooms

.
Join a walking, golf cart, or self-guided tour of

one of the top ten public gardens in North America

.
4. Enjoy the North Shore's Winter Playground, and go sliding down the snow-covered hills on a  date that will sweep you off your feet:
Gnarly's Tube Park at Cypress Mountain

 is fun for people both young and young at heart! With up to 6 chutes roughly 100 meters in length and a tube tow to do the work of bringing you back to the top, all you have to do is sit down and enjoy the thrill of the ride.

The Grouse Mountain Sliding Zone has 

two designated lanes of groomed terrain for your winter enjoyment. 

The Snow Tube Park at Mount Seymour,

where you can not only enjoy the rush of sliding down a hill in their specially designed tubes, but also the easy ride back up in their custom tube tow!
"A Midsummer Night's Dream," based on the Shakespeare play

follows a myriad of hilarious characters in a whimsical whirlwind of magic potions, love triangles, and mistaken identities.

"The Flying Dutchman,"

tells the haunting story of a sailor and his daughter who encounter a ghost during a storm on the sea.
6. Warm up a dreary winter afternoon with fondue:
At Roosh, in the heart of Gastown.
At Burgoo, famous for their menu of ultimate comfort food.
Or go for a classic with The French Table.
7. Try your hand at indoor rock climbing, challenging each other to see who can make it to the top of the wall first, at a local gym or climbing center:
The Hive Climbing Centre is a large facility in North Vancouver with over 15,000 sq. ft of climbing surface.
Climb Base5 has rock climbing gyms in Burnaby and North Vancouver with a variety of routes for all skill levels.
8. Take a cooking class together, learning how to prepare a new dish or cuisine:
Try out Gelato 101 at Uno Gelato, with 

seasonally-themed classes that are designed for "cone-noisseurs" and beginners alike, no experience needed!

An Italian cooking class, learning how to make traditional, tasty classics like pasta and risotto.
9. Visit the Vancouver Aquarium including their new Nature Ninjas exhibit:
Check out the Marine Mammal Rescue exhibit at the B.C. Wild Coast for a sneak peek at Marine Mammal Rescue Centre ─ the only facility of its kind in Canada and one of the world's largest rescue facilities. 

The Canada's Arctic exhibit tells the story of the changes experienced by the people, land & animals. It engages visitors with stories of the melting Arctic and its impact on people & its uniquely adapted animals

.
10. Take a romantic horse-drawn carriage ride through the city, snuggling under blankets and taking in the sights and sounds of the season:
with Stanley Park Horse-Drawn Tours, including a

professional guide fully narrating the tour which highlights Deadman's Island, Vancouver's Harbour, Lions Gate Bridge, and a Coastal Red Cedar Forest. 

On Vancouver Island, Tally-Ho Carriage Tours started services in the 1850's, making it the longest-running historical tour in Victoria.
11. Have a laugh together:
12. Stroll 

Granville Island

; browse the artisanal food and craft markets and find unique gifts:
Wander the Granville Island Public Market and try their fresh produce, seafood & artisanal products.
Stop by Granville Island Brewing, a small brewery with a tasting room and a selection of craft beers.
13. Immerse yourself in epic art:
Take in Beyond Van Gogh in Surrey,

breathing new life into over 300 of Van Gogh's artworks

.
Dimensions Art Gallery is the

first in Vancouver to bring illusions to life and to your camera. Handcrafted by local artists, not only are there painted illusions but physical ones; endless reflections, become giant and miniature, or just sit sideways on a wall.
14. Go for a spin on a guided bike tour:
15. Take a dance class together, learning a new style of dance or perfecting your technique:
16. Run away to the Circus:
17. Learn about First Nations culture, and explore Indigenous tourism:
18. Come out of the cold and take a hot yoga class together, in a warm, relaxing environment:
19. Go to a trampoline park and have a fun, active date, bouncing and flipping together:
20. Go see a live music performance at a local venue:
21. Take a ghost tour of Gastown, learning about the haunted history of the area and hearing some spooky stories:
Walk cobblestone streets with t

he Lost Souls of Gastown tour,

 and immerse yourself in the dramatic sagas of historic Gastown.

The Haunted Vancouver Trolley Tour

takes you through ghostly city streets, a cemetery, and the police museum with a live storytelling guide!
22. Go to a high-end restaurant and indulge in a fancy meal, trying dishes made with fine ingredients that are expertly prepared:
The Hawksworth Restaurant is a fine dining restaurant at the Rosewood Hotel Georgia featuring inventive Pacific Northwest Cuisine.
The Boulevard Kitchen & Oyster Bar is a s

ophisticated locale for high-end, locally sourced seafood dishes, brunch & artisanal cocktails.
23. Visit one of the local suspension bridges and take in the views of the canyon and rainforest, admiring the beauty of nature:
24. Go to a paint night event and create some art together, sipping on drinks and having fun as you create your own masterpieces, at a local studio such as:
Art From the Heart YVR offers paint-and-sip events with a variety of themes to choose from.
Bella Ceramica is a studio hosting paint & sip, glass fusing, resin pour, and other unique & creative events.
25. Go to a sports event and cheer on your favorite team, whether it's hockey, basketball, or another sport:
There are so many great experiences in Metro Vancouver! Enjoy!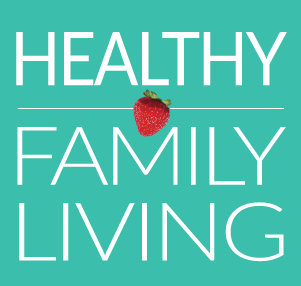 Wondering what to do with the kids in Metro Vancouver this weekend, or what to make for dinner? You can find it at HealthyFamilyLiving.com! From the Sunshine Coast to the Fraser Valley, we're the best online resource for busy parents looking for practical tips for healthy, active, sustainable living. For the latest on family events, outdoor adventures, birthday parties, camps & classes and kid-approved recipes, follow us on Facebook and sign-up for our parent-approved e-newsletter!