Virtual reality is a pretty cool experience for kids, thanks to its interactive and visually stimulating nature. It lets kids get involved and participate in the experience, instead of just watching something happen. The realistic and immersive visuals can be really captivating and transport kids to new places and different time periods. It can also be a fun and interactive way for kids to learn about different subjects, like virtual field trips for history, culture, and science.
8 virtual reality experiences for families in Metro Vancouver
Let's be real, kids love playing games and VR offers a new and exciting way to play and interact with them. Plus, VR experiences can be shared with friends and family, which can make it even more fun.
SAFETY TIP: Many of the Virtual Reality games are "shoot'em up"  or zombie invasion style games that may be too violent for families with younger kids. The list below all offer kid-friendly and cooperative games that are more suitable for families.  Just keep in mind that not all VR experiences are suitable for kids so it's a good idea to check the content before letting them dive in.
Gobo VR - Surrey: they offer it all with VR Escape Rooms, VR stations, VR Arena and VR Car Racing and even a party room option for birthdays.

Sandbox VR

- Vancouver

:

 Inspired by Star Trek's Holodeck, their exclusive worlds let you feel like you're living inside a game or movie.

North Shore Virtual Reality Zone - North Vancouver: Enter a different dimension where families can climb Everest, build amazing contraptions, travel the world and more!
Evolve Virtual Reality - Vancouver: S

uit up as Spider-Man and see what it's like to be the world's favorite superhero

VR Core - Abbotsford: Soar through the universe, fight ancient dragons, and battle through a zombie-filled apocalypse − all in the wonders of VR.
Funtastic World Vancouver - Granville Island -

you can suit up as Spider-Man and see what it's like to be the world's favorite superhero. 

Breakout VR - Richmond: Bring the VR to you with VR equipment rentals.
Alternate Dimension (at home) : Travel to space, swim with whales or just be free to explore a new way of life right from your own home!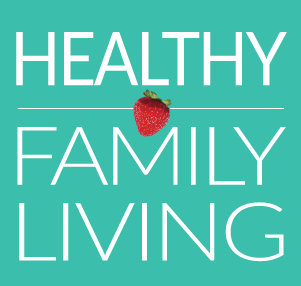 Wondering what to do with the kids in Metro Vancouver this weekend, or what to make for dinner? You can find it at HealthyFamilyLiving.com! From the Sunshine Coast to the Fraser Valley, we're the best online resource for busy parents looking for practical tips for healthy, active, sustainable living. For the latest on family events, outdoor adventures, birthday parties, camps & classes and kid-approved recipes, follow us on Facebook and sign-up for our parent-approved e-newsletter!