When our kids were very small we had all sorts of advice thrown our way. At times it seemed like everyone we met had an opinion on how we should parent and what tips & tricks would "fix" our parenting challenges. Three golden parenting lessons from our mom really stuck though...
 prioritize sleep

 get outside every day

 when else fails, put them in the bath!!!
This advice still holds true as we parent toddlers, preschoolers, and school-aged kids...and we even use it with our tweens! With the help of our friends at Hello Bello we have pulled together some of our favourite ideas to jazz up bathtimes for big kids!
1. Bath Time/Pool Time
---
No adults swim time here, it's all kids all the time! Just throw on your bathing suit and goggles and jump in! For extra fun throw on a snorkel and mask if you have one. Our kiddos love pool time in the bath so much that we have used it on many occasions as a daytime activity...they will stay in for hours! We knew that our kids were missing family vacations and pool time with their friends when we heard  "it's like going on a tropical vacation" from the bathroom.  The coconut scent of the
Hello Bello Shampoo & Body Wash
had whisked her away to another time!  And the gentle formulation is perfect since the kids love to be in the bath for so long.
---
---
---
Body wash, water, colouring, and a blender are all you need to whip up these magical bubbles from
Prettygirlslife.com
. What a cool way to change a bath into a magical celebration.
---
Now it's a party! As adults, we forget how exciting it can be for a kid to be able to do things in the dark. All you need for this bath time fun is a pack of glow sticks. Just crack & shake the glowsticks to activate them, throw them in the bath and turn off the bathroom lights. Our kids wanted us to close the door completely to make it extra dark but for safety, we left it open unless we were staying in the bathroom with them the whole time!
---
4.two ingredient bath paint
---
This 2 ingredient bath paint from
onebeautifulhomeblog.com
  is amazing. Mix up a palette of colours in a muffin tin & let their creativity flow! All you need is food colouring, non-toxic shaving cream and a shower wall canvas!
---
5. lego bath
---
Busytoddler.com
captures this simple idea beautifully. Just dump a pile of lego into the bathtub and let them enjoy. We used this many many times with a grumpy preschooler. Their imagination takes over! Pro Tip: bigger lego is easier to clean up.
---
Hello Bello makes premium & affordable family care products designed to eliminate the choice many parents have to make – deciding what's best for their kids versus their budget. Co-founded by Kristen Bell and Dax Shepard, the brand is built on the simple idea that all kids deserve the best, which is why they created products that give parents comfort about what they're putting on their child & bringing into their home. All products are carefully crafted with babies, parents & the planet in mind.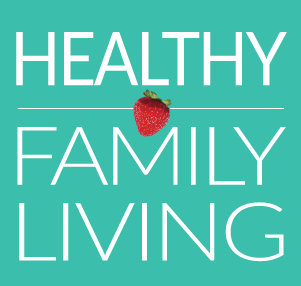 Wondering what to do with the kids in Metro Vancouver this weekend, or what to make for dinner? You can find it at HealthyFamilyLiving.com! From the Sunshine Coast to the Fraser Valley, we're the best online resource for busy parents looking for practical tips for healthy, active, sustainable living. For the latest on family events, outdoor adventures, birthday parties, camps & classes and kid-approved recipes, follow us on Facebook and sign-up for our parent-approved e-newsletter!