Looking to add a touch of handmade love to your holiday feast? Do it with this super easy instant pot cranberry sauce!
We know you are busy, so this really is the easiest dump and go recipe that absolutely anyone can pull off.
Going to a potluck dinner? BINGO! Minimal effort + maximum pay off!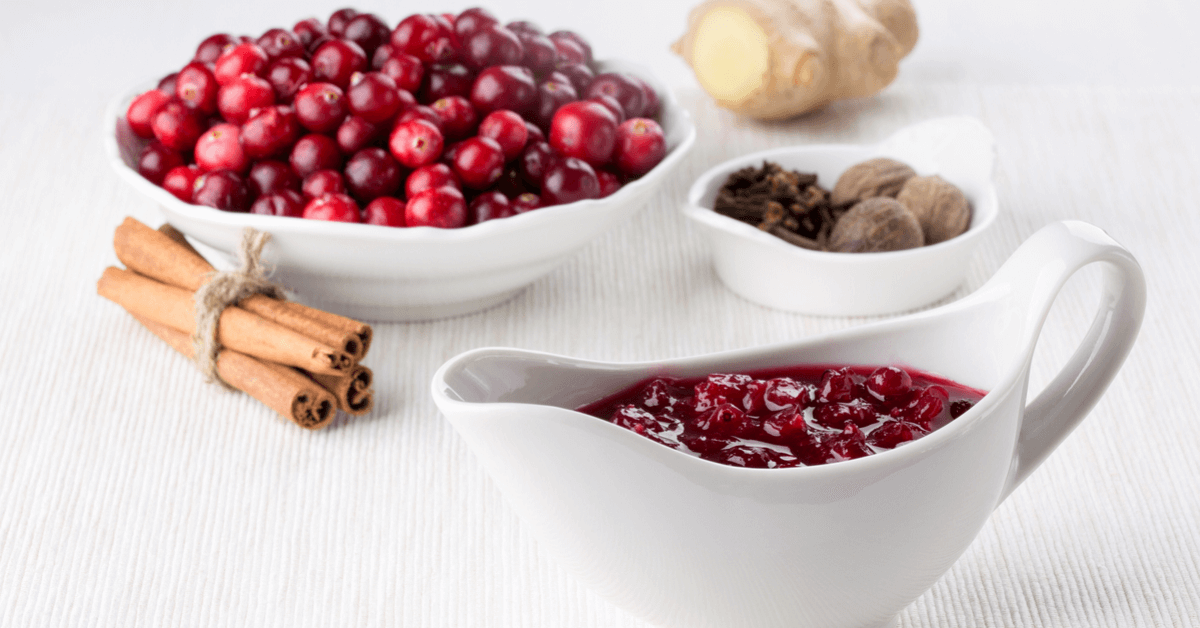 This easy cranberry sauce has the perfect balance between sweet & tart and has built-in options to personalize it for your tastes. Thanksgiving, Christmas or even mid-week … no reason not to whip this up. Not to mention that is is naturally Dairy-free, Vegan, and Gluten-free.
After the feast, check out this White Turkey Chilli for a great way to use up leftovers!
Easy Instant Pot Cranberry Sauce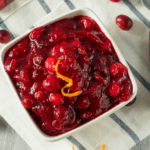 Ingredients:
1 12 oz bag Cranberries
1/3 orange juice (or juice of 1 large orange)
1 tsp orange zest (& more for garnish)
1 cinnamon stick or 1-inch piece of ginger (can also use 1/2 tsp ground cinnamon or ground ginger optional)
1/3 cup maple syrup (or 2/3 cup sugar)
Instructions:
Add the cranberries, orange zest, cinnamon, and orange juice. Then pour the cup of maple syrup over the berries. DO NOT STIR.
Close the lid and set the steam release knob to the Sealing position.
Choose Manual High-Pressure and adjust the time with the +/- to 2 minutes. When the cooking cycle is done, turn the pot OFF COMPLETELY.
Do not open the lid yet! Let the pressure naturally release for at least 5-10 minutes.
In short bursts, manually release the remaining pressure/steam.
Open the lid and stir the cranberry sauce well. Taste the sauce, if you prefer a sweeter sauce add 1 tbsp of sugar or maple syrup at a time stirring well to dissolve and tasting as you go. If you usually prefer a tarter taste, reduce your sweetener at the start and adjust later.
Transfer to a serving dish and chill. It will thicken as it cools so if it ends up thicker than you like, warm in a saucepan and add water to loosen before serving.
Co-founder of Healthy Family Media and the Healthy Family Expo, Kay is an adventurer & Ironman triathlete, as well as mum to an active 11-year-old. Originally from Montreal, she has been proud to call British Columbia home for over 15 years. Whether running, hiking & biking in the mountains or creating healthy meals in the kitchen, Kay is always up for something new.  Her contagious enthusiasm & zest for life mean we're never quite sure what she'll be up to next, but we're sure that it will be an amazing adventure!