---
Are you looking for summer day camps with activities that will spark your child's imagination, sense of wonder, and adventure? We've got you covered with our top picks for 2022 Summer Day Camps around Metro Vancouver for kids who like to Swim, Bike, Shoot Hoops, Play, Dance, Code, Create or Explore!
Summer 2022 will see many camps opening up to regular size groups as British Columbia begins to emerge from COVID-19 restrictions. Some providers are running in-person camps and others are once again offering online camps & classes. All of them continue to allow for physical distancing and are well versed in enhanced sanitizing protocols to keep kids and staff as safe & healthy as possible.
---
METRO VANCOUVER
SUMMER DAY CAMP GUIDE 2022
---
Pedalheads' popular learn-to-ride bike camps are open for registration across Metro Vancouver! This exciting program is known for taking kids from training wheels to two wheels with confidence. They combine a fun group setting with specialized equipment, tailored cycling lessons, and incredible instructors to build confidence & get some of the most tentative kids biking on their own. Ready for more? They also offer advanced bike lessons & trail riding camps for kids. Pedalheads has been a staple for many families during the summer for the last 30+ years helping over 500,000 kids ride with confidence. All camps take place outdoors & run with careful Covid safety protocols.  Click HERE to learn more!
Kids will enjoy fun and dynamic swimming lessons with Pedalheads Swim! Their safe and engaging programs are designed to build kids' self-assurance and determination while teaching them the valuable skills to swim confidently on their own. Pedalheads Swim programs are available in Burnaby, Richmond, Vancouver, and at their BRAND NEW state-of-the-art pool that's custom-designed to teach young children at Park Royal in West Vancouver. Bike/Swim and Trail/Swim Combo Camps are also being offered this summer, combining a half-day bike camp with a two-hour Swim camp. It's the best of both worlds! Click HERE to learn more about why parents rave about Pedalheads Swim programs. 
Pear Tree Education has become one of Vancouver's most popular educational summer camps because of the quality and diversity of its programs. Its wide range of course types will engage your children in new and challenging activities, including cooking, sports, music, dance, drama, public speaking, technology, arts & crafts, and academics. And we love that they offer before & after camp care, and a Healthy Hot Lunch program! Pear Tree Education is offering their 1-week summer camps for kids aged 5-9 in North Vancouver, Burnaby, Kitsilano, East Vancouver, and White Rock. Learn more here.
Sportball Vancouver's goal is to build your child's confidence, competence, and physical literacy to them build skills for life. They offer a wide range of programs across the Lower Mainland throughout the summer months, including weekly soccer & t-ball programs, and a variety of half-day soccer, multisport, floor hockey, and basketball camps, with indoor & outdoor options. Sportball Vancouver is the perfect option for families looking for a non-competitive, fun environment for their kids to play safely this summer! See why these camps are so great here.
Code Ninjas is a fun & inviting place where children are taught valuable computer programming skills. They have a blast while gaining problem-solving, critical thinking, and STEM skills in a fun, safe & inspiring environment. Guided by a team of Code Senseis, Code Ninjas Camps empower kids aged 7-14 to gain tech skills, make new friends, and even learn to build their own video games using programs such as Scratch, JavaScript, Lua, and C#. From 3D Design & Print, Modding & Moviemaking with Minecraft, and Coding Your Own Arcade, to Intro to Roblox Development, Adventures in Game Design, and Become & YouTuber,  Code Ninjas has your child covered with a fun-filled summer!
If you're looking for a fun and unique sport for your young athlete to try this summer, Elevate Ultimate is where it's at. They provide a range of disc sports for kids aged 6 - 19, and they're loved by 1000+ Metro Vancouver parents for their high-energy coaches & engaging games. The Elevate Ultimate team focuses on teaching kids more than just the skills of the sport. Through co-ed Ultimate Frisby and Disc Golf camps, kids learn all about conflict resolution, sportspersonship, and gender equity. And every day of summer camp focuses on a different value related to ultimate such as Fun, Teamwork, and Communication. What a fantastic option for active & safe, screen-free time for local kids this summer. Beginners are welcome!
Panorama School of Dance in Surrey is recognized as a leader in quality performing Arts providing a caring environment, which promotes personal development in areas of dance education, poise, self-confidence, health, and fitness. They have something for all dance lovers this summer with themed week-long half-day and full-day camps. Experience a carnival-themed Under The Big Top camp. Create a fun variety show in The Big Time: Your Name in Lights! Explore the magic of movie musicals at Marquee Mix-Up: Broadway Movie Magic camp! Record a pop-rocking dance video showing at Pastel Popstars & Rainbow Rockers camp. And learn the dance moves and songs from the Disney movie at The Descendants camp. And if you are only looking for a half-day activity for your little one, try the NEW! Mini camps. All Panorama School of Dance programs are focused on progressive training techniques with qualified dance teachers!
Royal Soccer Club is celebrating its 30th summer of soccer camps! Since 1993, they've welcomed over 300,000 children to summer soccer day camp experiences. The Royal Soccer Club program is designed to promote personal development, team building, and of course, FUN!  Weekly full day and morning programs are available for kids aged 5 - 13 during July and August. Many campers attend multiple weeks and some even attend the entire summer! Join the summer day camp tradition that has become the largest grassroots summer soccer day camp in the country. This camp is a place where kids will learn, play, build life skills, make friends, and have so much fun! Campers receive a soccer ball, t-shirt, medal, and much more. There are over 18 locations across Lower Mainland including 3 in Vancouver. Register online before June 1st to receive their Spring discount on summer camps ($15 off /week for full days, or $10 off/week for mornings).
Saplings Outdoor Program offers nature-based exploration in the wonderful forests throughout the North Shore and Metro Vancouver area for kids 3-5 & 5-11. This is the perfect summer camp for your adventurous, creative, nature-loving child! Saplings believes that nature is a child's best education. And that fostering a child's sense of wonder for the great outdoors by facilitating inspirational, stimulating, and hands-on experiences promotes lifelong learning and interest in the outdoors. Kids may build fairy houses or forts, make nature art, hunt for birds and worms, find a secret spot to build a garden, or even create sculptures with clay sticks and materials found in the forest. Whatever the day brings it will be full of fun, excitement, creativity, and exploration. Saplings also provides children with plenty of free time to socialize, explore their own interests and just enjoy the wonders around them. 
Steamoji is a maker academy in Kerrisdale, Kitsilano, and West Vancouver for kids aged 5-18 that trains builders, makers, inventors, and entrepreneurs. Steamoji Camps offer a fun-filled week for your child to learn hands-on skills with new technologies in fabrication, physical computing, engineering, and digital arts. Full-day and half-day options are available with courses like 3D Printing and Robotics! They offer STEAM & Coding camps for kids aged 5-9 where young apprentices can build confidence, learn new skills & ignite an interest in something new. Kids 10-14 will enjoy the Robotics & 3D Printing camps where they learn how to prototype with a variety of materials & finally bring their own 3D design to life and have their own robot compete in challenges against other machines. If you're looking for camps that offer kids a place to create a sense of meaning and master future-facing skills, Steamoji has you covered! 
Spark your child's interest in Science and engage them in a fun & exciting online summer program with Science BC. No lectures, no textbooks, and no old-school boring worksheets. This is an active environment in which students engage in virtual labs, simulations, online games, group activities, online tutorials, projects, and other fun activities!  Your child is guaranteed to have an enjoyable learning experience. Science BC offers a world-class educational program from the comfort of your own home. The Science BC Summer Program is designed to equip your child with the knowledge and skills that will set them up for success in the upcoming academic year. Specifically designed for kids in grades 5-9, this innovative program promotes a lifetime of curiosity and critical thinking for your child!
North Shore Basketball Academy provides fun, high-quality basketball programming for our community. They pride themselves on being able to meet the needs of the 5-year-old who is just being introduced to the game, right up to the elite athlete pursuing a college career (and everyone in between), with the same level of focus, effort & attention. North Shore Basketball Academy offers summer camps & year-round programming for youth ages 5-17 who get to be active & learn the importance of teamwork while building skills they can use throughout their school sports & beyond. Their instructors are experienced basketball coaches & players themselves (even some pros on the team) who lead fun & engaging programs with a focus on individual attention & developing a love for the game!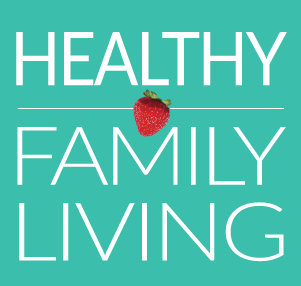 Wondering what to do with the kids in Metro Vancouver this weekend, or what to make for dinner? You can find it at HealthyFamilyLiving.com! From the Sunshine Coast to the Fraser Valley, we're the best online resource for busy parents looking for practical tips for healthy, active, sustainable living. For the latest on family events, outdoor adventures, birthday parties, camps & classes and kid-approved recipes, follow us on Facebook and sign-up for our parent-approved e-newsletter!