What to do on a rainy day in Metro Vancouver?
Don't get us wrong, we love all the outdoor activities there are to do here like family-friendly hikes and easy bike trails. But some days you just need a break from dressing everyone in rain gear from head to toe.
On those days we are looking for fun, engaging rainy day activities that allow the family to have fun but stay warm and dry. We've pulled together some of our favourites for your whole family to enjoy.
Be sure to bookmark this page to save for later!
---
Family-Friendly Indoor Rainy Day Activities In Metro Vancouver
---
Check out the new Preschool Prep with HOMER programs at Gymboree Play & Music Vancouver! This kind of rainy day fun will help to prepare your little ones to enter their next big adventure.
Bloedel Conservatory is a bird-lovers paradise! Take a break from the cold & rain in the warmth of the tropics and enjoy exotic birds, plants & flowers, dreaming of warmer times.
Ahoy Matey! Rainy Days don't have to be boring! Check out the hands-on interactive fun at the Vancouver Maritime Museum with their mix of permanent and limited feature exhibitions.
Check your local rec centre for indoor ice skating times.
Check out old planes at the Canadian Museum of Flight.
See sculptures, textiles, ceramics & more from around the world, as well as totems, canoes, and feast dishes from the West Coast at the UBC Museum of Anthropology.
Always a hit with the kids is the Vancouver Aquarium. Check out their indoor and outdoor exhibits, and meet the rescued seals and sea lions.
Take a trip without leaving the city with the awe-inspiring FlyOver Canada.
Grab tickets to a family-friendly stage show at the Carousel Theater.
Let their imagination run wild at Kidtropolis while you enjoy a warm cup of coffee!
Spend the whole day trying all the hands-on activities at Science World where kids and grown-ups can learn about outer space, dinosaurs, health science, and more.
Marvel at the unique and handcrafted toys at the Kids Market. With a multi-level play area and cafe on-site, you are all set.
Take a wider view of the world at the H.R. MacMillan Space Centre , a great place for the whole family to learn and enjoy astronomy shows, live interactive science demonstrations, hands-on exhibits, and star-gazing.
Develop your inner artist! Every Sunday, the Vancouver Art Gallery offers unique activities geared toward 5- to 12-year-old visitors and their families. All activities are free for children aged 12 & under when accompanied by an adult.
Try your hand at rock climbing with an intro lesson Climb Base5 .
Join an online Storytime or Book Club at the Vancouver Public Library.
Get lost in your gelato dreams.
 Try your hand at bowling at one of the many bowling alleys across town.
Let them run wild at a local indoor play place.
Head to the beach with the little ones - an indoor beach that is at 6Pack Beach

!
We're always looking for fun family rainy days options. Let us know if you've found any great ones near you!
Is your little learner ready to start on their ABCs and 123s? Look no further...Preschool Prep with HOMER at Gymboree Play & Music Vancouver is the perfect opportunity to prepare your little ones to enter their next big adventure: Preschool and Kindergarten! Preschool Prep with HOMER dives into 7 academic themes allowing early learners to develop the skills needed to become "Preschool Ready".
Gymboree Play & Music is the global leader in play classes for kids newborn to 5 years old with more than 700 play centers in 40+ countries worldwide. Based on a blend of early childhood development theories complemented by 40 years of hands-on experience, Gymboree Play & Music offers a variety of programming, including Play & Learn classes, which encourage development from sensory exploration to playful-problem solving, music classes that enhance child development through song, dance and instruments, and art classes that inspire imagination and self-expression. Family togetherness and parent participation are integral to all Gymboree Play & Music classes. Their intimate setting allows parents to meet and share information with other parents, all while introducing their kids to new experiences and skills. Click HERE to learn more!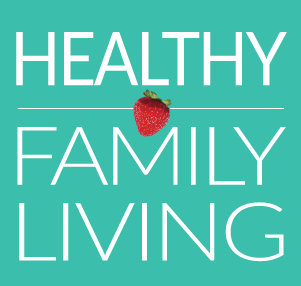 Wondering what to do with the kids in Metro Vancouver this weekend, or what to make for dinner? You can find it at HealthyFamilyLiving.com! From the Sunshine Coast to the Fraser Valley, we're the best online resource for busy parents looking for practical tips for healthy, active, sustainable living. For the latest on family events, outdoor adventures, birthday parties, camps & classes and kid-approved recipes, follow us on Facebook and sign-up for our parent-approved e-newsletter!