Worried about protein in your kids lunch?
We know that protein is an important fuel for growing kids, so how concerned should parents be about their kids getting enough every day?  As it turns out, we don't need to obsess over this as parents. Most kids who eat a healthy well balanced diet will get plenty of protein every day. The agreement amongst nutritionist is that protein should make up about 10% to 30% of total calorie intake for kids aged 4 to 18-year-olds. But with nuts & peanut butter not allowed in schools and no way to refrigerate food in most class rooms, many parent are looking for ways to add some protein to their child's lunch box. Let's face it, the cheese slices that are sweaty by lunch are coming right back home again.
We have rounded up 20 ideas to give you lots of choices and brought you some of our favourites.
---
20 protein rich ideas for kids lunches
quick snacks
---
COOKED EDAMAME BEANS - don't forget to add a little salt!

PEELED HARD-BOILED EGGS - add a little salt & pepper for dipping.

ROASTED CHICKPEAS - our kids love these barbeque-flavoured ones.

HOMEMADE ENERGY BALLS - so many options here for every taste.

PEPPERONI STICKS - look for all-natural options.

BEEF JERKY OR VEGAN JERKY - watch the salt & sugar content & the portion size.

TETRA PAK MILK OR MILK ALTERNATIVES - loads of options on the shelves now including chocolate!

FALAFEL - filling and great with an extra boost from some hummus too!

DICED TOFU - marinated or plain, cooked or raw - however your kids prefer it.

SEED BUTTER - our kids love this one.

PROTEIN PANCAKE BITES - the kids will love these!

PROTEIN PACKED MUFFINS -  these are great for snacks & for breakfast on the go too!
---
---
larger lunch ideas
---
CHEESE PIZZA - a surprisingly easy boost!

LEGUME-BASED PASTA - we love this powerhouse of protein.

CHEESE & BEAN WHOLE GRAIN QUESADILLA - add guacamole for a boost or try with chicken & mango!

VEGGIE BURGER - chopped up or in a bun, they are great cold. Check the ingredients - we love these ones.

HONEY & HEMP SEED TOAST - super easy & packed with protein power and healthy fats.

OVERNIGHT OATS WITH CHIA & HEMP - great for breakfast, lunch, or pre-practice snacks

BROWN RICE OR QUINOA SALAD - cook a batch of this salad and pack it into mason jars for lunches.

MIXED BEAN SALAD - nice and savoury, and full of fibre too!
---
Enercheez® is the NEW way to eat cheese that requires zero refrigeration! Enercheez® is delicately made from 100% Canadian cheese from a family-owned cheese company, then finished in their facility nestled in the British Columbian mountains. 100% just cheese with nothing but the best ALL-NATURAL ingredients! Enercheez® contains no additives and no preservatives. This mouth-watering cheese snack is a convenient source of energy, protein, and calcium that you can easily take along for any occasion. Our family can't get enough!
You can find them in retail stores across Canada, or order them online from their website!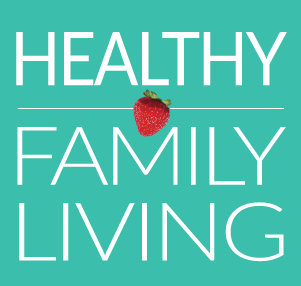 Wondering what to do with the kids in Metro Vancouver this weekend, or what to make for dinner? You can find it at HealthyFamilyLiving.com! From the Sunshine Coast to the Fraser Valley, we're the best online resource for busy parents looking for practical tips for healthy, active, sustainable living. For the latest on family events, outdoor adventures, birthday parties, camps & classes and kid-approved recipes, follow us on Facebook and sign-up for our parent-approved e-newsletter!