Sometimes the spookiest thing about Halloween happens after you bring all that tasty candy home – all those plastic wrappers ending up in our landfills and environment.  But they don't have to.
You can bring your wrappers to local British Columbia London Drugs location and deposit them with Recycle BC's 'Other Flexible Plastics' program. This is the collection box that accepts harder-to-recycle flexible plastics such as stand-up and zipper lock pouches, crinkly wrappers, chip bags, non food protective packaging and more (see the complete list below)
By collecting your wrappers you are doing your part to keep plastic out of our waste streams. And that can make quite a difference. In 2019 London Drugs collected 46.2 tonnes of other Flexible Plastic Packaging with Recycle BC!
So round up your Halloween candy wrappers, bring them into your local British Columbia London Drugs location and drop them in the Recycle BC box provided. There's no trick to it at all.
---
---
---
Other Flexible Plastic Packaging Take-Back List (BC Only)
Here's a more detailed list of Other Flexible Plastics that can be recycled in BC. If you like, you can print off a PDF for handy reference on recycling day. 
Stand up and zipper lock pouches
Bags for sugars, oatmeals, grated cheese, coffee and pouches with a zipper lock
Deli meat and cheese bags
Baby food pouches (leave the cap on)
Soap refill pouches (leave the cap on)
Plastic pet food bags
Crinkly wrappers and bags
Crinkly bags
Candy bags
Chocolate and candy or energy bar wrappers
Dried food and pasta bags
Wet wipe bags (including with hard plastic dispenser)
Cookie bags
Cellophane
Foil gift wrap (the plastic kind, not metallic ink on paper)
Cheese slice bags (please wash them off!)
Flexible packaging with plastic seal
Vacuum seal packaging (please clean out any meat packaging)
Flexible packaging with plastic seal (Fresh pasta)
Flexible lid with rigid base packages (bologna and some deli meats)
Woven and net plastic bags (plastic weave, not burlap)
Non food protective packaging
Plastic shipping envelopes
Bubble wrap
Plastic air packets (e-commerce)
Plastic bags with non 2-3-4 resin code
Shrink wraps on meats (wash them off please!)
---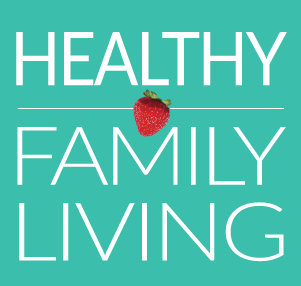 Wondering what to do with the kids in Metro Vancouver this weekend, or what to make for dinner? You can find it at HealthyFamilyLiving.com! From the Sunshine Coast to the Fraser Valley, we're the best online resource for busy parents looking for practical tips for healthy, active, sustainable living. For the latest on family events, outdoor adventures, birthday parties, camps & classes and kid-approved recipes, follow us on Facebook and sign-up for our parent-approved e-newsletter!