With so many holiday celebrations, Santa photos, and Holiday attractions being delayed or canceled this year, we wanted to make sure that your kids could connect with Santa online. Here are 8 virtual and online options for kids who would like to speak with Santa, listen to a Santa bedtime story, or write a letter to the big man in red.
Childhood is so short and so precious that we don't want anyone to miss out on these memory-making opportunities. We have included mostly free options here with a few paid options for anyone interested. We hope that you are staying healthy and safe as we work through this COVID Christmas season.
9 online & virtual Santa experiences for 2020
The tradition continues this holiday season from the Sea To Sky Gondola with the return of the Spirit Of Christmas spreading love and kindness  Unlock some holiday magic this year by joining Santa Claus virtually for his favourite stories of the holiday season.
Start a new tradition this holiday season! Santa will post his video bedtime story to the Sea to Sky Gondola Facebook Page on Thursdays at 7:00 pm for the kiddos to enjoy before heading off to bed.

Dec 3: ROCKING HORSE CHRISTMAS
Dec 10: BEAR STAYS UP FOR CHRISTMAS
Dec 17: A PORCUPINE IN A PINE TREE
Dec 24: THE NIGHT BEFORE CHRISTMAS.

Find more details on their website HERE. 
Children can also receive a Letter from Santa!
Share your wish list with Santa Claus and get a response back. Fill out the form HERE by December 15, 2020 and Santa will respond. 
Santa Claus is coming to Canada (virtually). Create holiday memories safely with loved ones!
Book a ticket for a session with Santa Claus and let your child tell Mr. Christmas what they would like under the tree, take a virtual photo, and more. Virtual Santa Canada is a proud supporter of the Make-A-Wish Foundation, and is providing virtual Santa visits to children in need.
Find more details on their website HERE.
Watch your child's eyes light up in amazement when Santa greets them by name, talks about their interests and even knows their teacher's name. Cherish the memories with a recording of their virtual call with Santa. Schedule your virtual call with Santa and provide information to personalize your child's video call. Packages start at $19.95.
Find more details on their website HERE.
While not technically online, this tradition of mailing an actual letter to Santa is still going strong in 2020! Santa and the postal elves are busy this time of year. Send your mail to the North Pole in time to hear back from Santa. Include a return address in your letter and Santa will send you a letter back. Send your Santa letters no later than December 10, 2020 to guarantee a reply before the holidays.
Here's Santa's address:
Santa Claus
North Pole
H0H 0H0
Canada
Find more details on their website HERE. 
---
A family friendly program by the North American Aerospace Defense Command (NORAD) to track Santa December 24th around the world using military sensors and technology. The NORAD Tracks Santa website, goes live each Dec. 1 with games, videos, information and more! Then they track as he travels on Santa Dec. 24.
Find more details on their website HERE or on Facebook and Instagram
---
---
7.

Find Santa through your cable provider
Catch Santa this holiday season using the TELUS SmartHome app! During the Holidays, between December 10th to the 26th, you can use your TELUS SmartHome app to catch Santa in action at your home!
Find more details on their website HERE. 
The Holiday Countdown app is a stocking stuffed with holiday treats. Play games, find Santa and listen to some holiday beats. Sing your heart out with some karaoke. When the neighbors complain, watch classic films with your eggnog!
Find more details on their website HERE. 
Visit With Santa pairs technology with tradition, delivering captivating, live Video-Visits with Santa Claus. This enchanting experience for the child in all of us fosters enduring belief. Afterwards, share these treasured memories with your keepsake video.
Find more details on their website HERE.
Santa Claus will record a custom video for you, your children, family, friends, relatives. The Elves will send you a 2-minute magical greeting from the main man himself. You will be able to download the video and share it with your friends and relatives. Save it for a keepsake for years to come. You will be able to share it with your friends and relatives on Facebook, Twitter and more. The recorded Video Call Includes a 2 minute personalized video, copy of video to download and share for $20.00.
Find more details on their website HERE.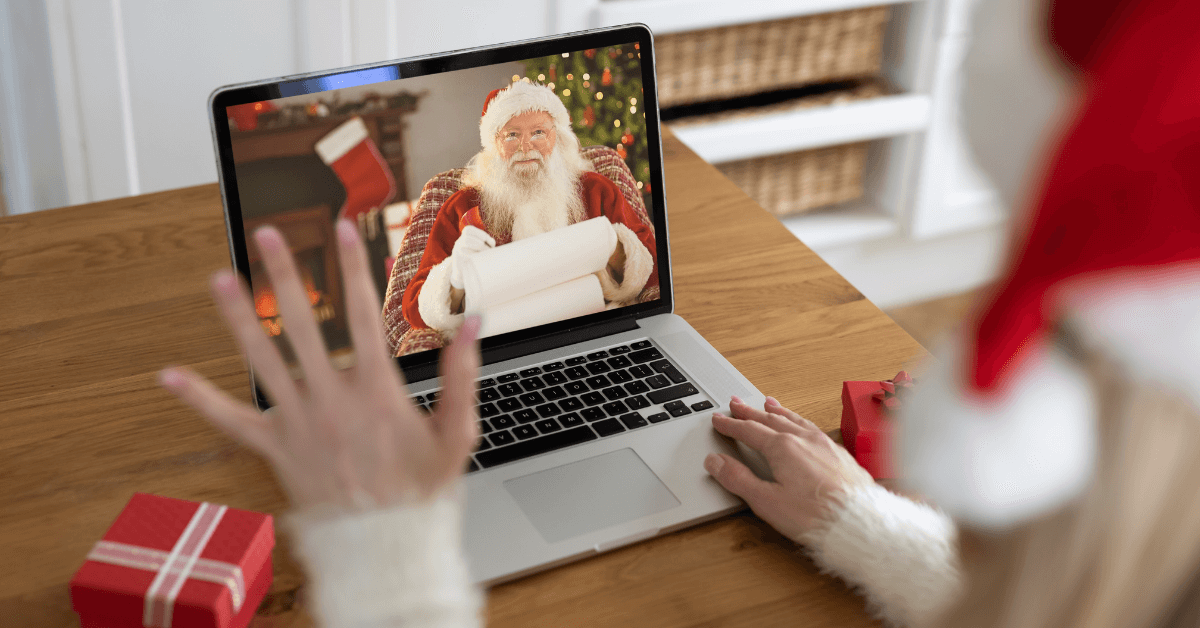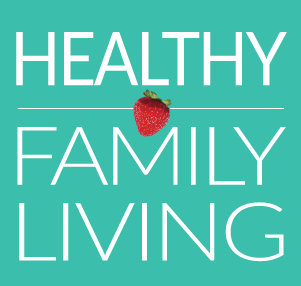 Wondering what to do with the kids in Metro Vancouver this weekend, or what to make for dinner? You can find it at HealthyFamilyLiving.com! From the Sunshine Coast to the Fraser Valley, we're the best online resource for busy parents looking for practical tips for healthy, active, sustainable living. For the latest on family events, outdoor adventures, birthday parties, camps & classes and kid-approved recipes, follow us on Facebook and sign-up for our parent-approved e-newsletter!