Being a parent can be one of the most rewarding and challenging roles a person can have. It's a non-stop job, and it's easy to lose track of taking care of yourself amidst the chaos. That's where wellness retreats come in. They're the perfect way for parents to take a break, relax, and recharge. It's hard to relax when you're constantly juggling work, school, and the kids. But during a wellness retreat, you'll have a dedicated space and time to focus on yourself.
jump to wellness retreats by region
Why Parents Need A Retreat!
Wellness retreats are a great way to improve your physical and mental health. You can do yoga, meditation, and fitness classes, eat healthy meals, and participate in activities that promote wellness. These things can help reduce stress, improve sleep, and increase energy. And you can also learn helpful skills like stress management, mindfulness, and self-care. All of this can make it easier to handle the challenges of being a parent.
We love that wellness retreats are like a parent's sanctuary, where you can finally surround yourself with people who get it. You know, the whole "parenting is hard" thing. It's a great chance to let your hair down, and connect with other parents who are in the same boat as you. Plus, you'll be led by experts who know what they're doing and can teach you some new tricks to make your life a little easier.  Finally, wellness retreats can be a great way to experience new places and cultures. They often take place in beautiful and peaceful locations like natural hot springs, beaches or mountain resorts. So, if you're tired of feeling like you're the only one struggling, pack your bags and head to a wellness retreat, asap!
WELLNESS RETREATS IN BC

April 28 - May 1
Tigh-Na-Mara Resort, Parksville BC
June 16 - 19
Sunrise Ridge Resort, Parksville BC
September 8-11
Pacific Shores Resort, Nanoose Bay BC
Marpole Retreats has cracked the code for turning a retreat from a fabulous trip in a gorgeous BC location into a complete personal transformation. They find the stunning venues to make sure you're in the right mindset to allow new ideas to develop and grow, then they bring in a team of trained wellness professionals to take you on a journey of personal discovery designed to get to the heart of what you truly desire from your life.
Register now and save $250 off any 2023 Marpole Retreat with code HFM250
April 27-30, 2023
Naramata, BC
Mom Camp: Wine Country is a weekend just for moms, in the heart of BC's Okanagan Valley. Three nights away, personal development workshops, movement, gourmet food, great wine, amazing people, and lots of time to fill your own cup. No frantic rushing, no managing activities for everyone else, no obligations, no overwhelm, just time for you. This retreat takes place at the Naramata Centre on 23 acres on the east shore of Lake Okanagan which provides a peaceful oasis to play, relax and grow. Mom Camp: Wine Country will rejuvenate your spirit and re-ignite your spark. 
Metro Vancouver
Vancouver Island
Okanagan
Rockies/Interior/Northern BC
sunshine coast/ Gulf Islands
There are so many great experiences in Metro Vancouver! Enjoy!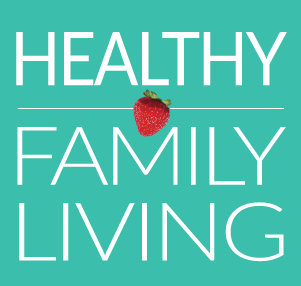 Wondering what to do with the kids in Metro Vancouver this weekend, or what to make for dinner? You can find it at HealthyFamilyLiving.com! From the Sunshine Coast to the Fraser Valley, we're the best online resource for busy parents looking for practical tips for healthy, active, sustainable living. For the latest on family events, outdoor adventures, birthday parties, camps & classes and kid-approved recipes, follow us on Facebook and sign-up for our parent-approved e-newsletter!