---
Are you ready to start gardening? The weather is getting warmer and many Metro Vancouver families are keen to get growing...us included! Our kids want to grow flowers, fruit, and vegetables this year, and we're excited to expand our herb section, so we stopped by our local Urban Roots Garden Market, an amazing garden centre in North Vancouver, to find out their top tips. 
They had so many great ideas for small gardens, patio gardens, and container gardening. One thing we know is that getting expert advice and quality, locally-grown plants is key. Thankfully, you don't have to go far to find them! Urban Roots Garden Market has opened 11 new pop-up store locations throughout Vancouver and the Fraser Valley this spring. Find your local garden market here.
We love that Urban Roots Garden Market grows all their plants in Aldergrove, so they are able to give fair pricing, and the plants aren't travelling far to get to their garden centre in North Vancouver. Most impressively, they gave back to the local community with $100,000 in plants donated to more than 30 community gardens, kitchens, and schools across Metro Vancouver last year!
---
---
---
1. don't jump in too early!
The best time to start planning & planting in Metro Vancouver is mid-May, between Mother's Day & Victoria Day. Sunny April days have lots of people eager to get out in the garden, but the weather is still too unpredictable for new plants, and nothing will nip your gardening plans in the bud like a late frost! When you are ready to start, be sure to get your kids involved right from the beginning to encourage patience & the love of tending to new plants.
2. bring your vision even if it's very general
The staff at Urban Roots Garden Market enjoys nothing more than helping you to build your vision! A great way to start is to describe your idea to their friendly & helpful staff and let them help bring it to life. Are you after a certain look? Do you need low-maintenance options? What are the conditions in your growing environment? Do you want to attract pollinators? Are you challenged by a certain area? Are you brand new and need a simple plan? They love to dive in, make suggestions, and get you on the path to success!
3. know your sun exposure
Correct sun exposure is critical for nurturing plants, with some - like leafy greens - preferring more shady spots, while others can't get enough of the sun (we're looking at you, tomatoes). Does your space get morning or afternoon sun, or is it mostly shady? Bring this info with you to chat with the Urban Roots Garden Market staff. They will be able to suggest the right types of plants for your area, and help you identify if the plant is getting too much sun or not enough. We even learned the difference between partial sun and partial shade!
4. set a good base with plants that work together
A good base will bring you a full summer of enjoyment! We often get confused about which plants will come back year after year and which ones are just here for the season. We had lots of questions so we headed out to our local garden centre in North Vancouver to learn how to mix the two, as well as how to plan for plants that ripen or bloom in different seasons. It helped us to think of perennials as the quality sofa you would put in your living room and annuals as the throw cushions that you can change yearly to add a new pop of colour.  Also, remember that more isn't always better! Whether it's a question of how many plants to put in a planter or how close together to plant veggies in a garden, be sure to ask the Urban Roots Garden Market staff for advice. How big will this get? Will this spread? How much space does this need? What are companion plants?
5. get to know your planters
With summer heat on the way, watering is key! Planters & hanging baskets are great for small space gardening but can dry out more quickly than you might expect. We loved the advice from the Urban Roots Garden Market staff that we should "get to know our planters". How do you do that? They suggested getting to know the feel of our hanging baskets in particular.  We should learn the weight of them before and after watering by lifting them by their base. That way we can learn to quickly judge how dried out they've become by feeling their weight. Between the lack of precipitation and the sweltering heat domes we experience in the summer months, your plants can dry out much faster than you think, and may not recover!
One-Stop Garden Shop
Being within walking distance of a local garden centre in North Vancouver and across the Lower Mainland is a lifesaver! And whether you are a budding gardener or a hotshot horticulturalist, the specialized staff at Urban Roots Garden Centre are there to help with locally grown plants that are sure to make your home and garden beautiful all year round. Plus, you can feel good that your purchases of garden plants and supplies are directly supporting your local community! Urban Roots Garden Centre provides quality products that enhance and nourish your family's life while supporting the local economy.
Once you have your garden up and running, read up on gardening with your kids, what to do with your garden bounty at the end of the season, and get some water conservation tips too!
---
Find you local urban roots garden markets here!
---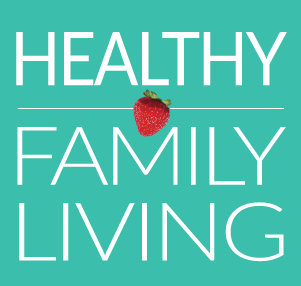 Wondering what to do with the kids in Metro Vancouver this weekend, or what to make for dinner? You can find it at HealthyFamilyLiving.com! From the Sunshine Coast to the Fraser Valley, we're the best online resource for busy parents looking for practical tips for healthy, active, sustainable living. For the latest on family events, outdoor adventures, birthday parties, camps & classes and kid-approved recipes, follow us on Facebook and sign-up for our parent-approved e-newsletter!