Some occasions call for a celebratory dessert, but you don't always feel up to baking. Here is an easy no-bake chocolate eclair cake that is full of creamy goodness & chocolate, and comes together without an oven. It's perfect for get-togethers with family & friends any time of year!
JUMP TO RECIPE
---
---
We love that this No-Bake Chocolate Eclair cake is easy to make and uses whole ingredients. Without much "hands-on time",  it's a make-ahead dessert that will be a show-stopper at your next gathering. And using a2 Milk™ 3.25% whole milk makes it extra creamy & silky - we love this gut-friendly milk that tastes amazing! 
JUMP TO RECIPE
---
NO-BAKE CHOCOLATE ECLAIR CAKE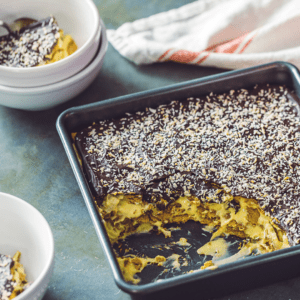 Celebrate a special occasion without any fuss!
Serves 4
Ingredients:
Pudding Layers
2 Cups            

  a2 Milk™ 3.25% Homogenized

4                          Egg yolks

½ Cup                Cane sugar

¼ Cup                Cornstarch

Kosher salt, to taste

2 Tbsp.              Unsalted butter

1 tsp.                  Pure vanilla extract

½ Cup                Prepared Coconut whipped topping

12                        Whole Graham crackers
Chocolate Ganache
8 oz.                    Dark chocolate chips or chunks

Shaved Coconut for garnish (optional)
instructions:
Whisk together the milk and egg yolks. Set aside.

In a medium saucepan, whisk together the sugar, cornstarch, and a pinch of kosher salt. Add the butter and the vanilla.

Place the saucepan over medium heat. Whisking, add the milk ½ cup at a time as the mixture comes to a simmer (do not boil). Just as it begins to thicken, remove the pan from the heat. Place the pan on a cold burner or a trivet and whisk constantly until the pudding is fully thickened.

Pour the pudding through a strainer into a mixing bowl. Place parchment paper directly on top of the pudding to avoid a skin. Chill for 2 hours or overnight.

Incorporate the pudding and the whipped coconut topping.

Melt the chocolate chips in a saucepan with the

a2 milk

over low heat.

Cover the bottom of a 9x9 baking dish with a single layer of graham crackers and top with 1/3 of the pudding mixture.

Repeat layers ending with pudding mixture.

Spread the chocolate ganache over the top of the last pudding layer.

Chill until fully set and garnish with shaved coconut if desired.
---
Feel the difference of choosing
a2 Milk™
! a2 Milk comes from 100% Canadian cows that naturally produce milk with only the A2 protein. 
Why does this matter? Research shows that there is a difference in how A1 and A2 proteins are digested; many people who have trouble digesting regular milk due to the A1 protein, have no problems or discomfort with milk that contains only the A2 protein.­ 
Choose
a2 Milk
with only the A2 protein – your body and taste buds will thank you!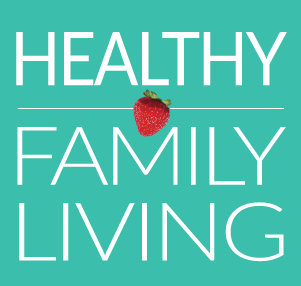 Wondering what to do with the kids in Metro Vancouver this weekend, or what to make for dinner? You can find it at HealthyFamilyLiving.com! From the Sunshine Coast to the Fraser Valley, we're the best online resource for busy parents looking for practical tips for healthy, active, sustainable living. For the latest on family events, outdoor adventures, birthday parties, camps & classes and kid-approved recipes, follow us on Facebook and sign-up for our parent-approved e-newsletter!