What's the biggest factor in getting healthy skin? Gut health. 
Beauty comes from the inside. The old adage is true now more than ever. Today I'm talking about superfoods for healthy skin. There are vitamins and minerals found in all food types that are needed to build radiant skin. It's an inside job.  Protein, fats, and carbs are all needed together in order to build different parts of your skin.
---
Our skin health declines for two reasons
---
1. Aging: affects our skin the same way it affects our organs.
2. Environment: external factors like sun exposure (UV radiation), smoking, pollution, poor nutrition & sleep. 
Prevention is the best strategy for protecting our skin from environmental factors. Remove all stress, eat well, exercise. Basically live like a monk and have great skin. This lifestyle may not be completely realistic. We have lives to lead, after all.  What you can control is the food you eat. Let's get into a few of the most researched superfoods for healthy skin.
---
Image by congerdesign, Gregory Culmer
Guava
---
Maybe the single best food for your skin. One serving of guavas offer 628% of your RDA for Vitamin C. That is over 4 times more than oranges! Vitamin C is needed for collagen production in your skin. Collagen is the building block for all our connective tissues, including skin.
When combined with Vitamin E, Vitamin C also protects us from sun burns (Ex: UVB radiation) (1). Guavas also have 21% of your daily vitamin A, which is important for maintaining healthy skin membranes.  They also have lycopene, which in pink guava is also shown to protect the skin against UV rays (2).  Some fun facts about Guava. It's found in the south pacific, Hawaii, Fiji and India. There's also some guava farmed in Northern California. Guavas are great chopped on salads, or on their own. Guavas ripen twice per year. They're difficult to get where I live in Vancouver. I'd recommend trying guava leaf tea if you can find it. 
Other foods super high in Vitamin C include: citrus fruits, chili pepper, parsley, blackcurrant and rosehip.
---
Image by congerdesign, Gregory Culmer
---
Fatty fish
---
Omega-3s should be a staple for anyone wanting healthy skin. The anti-inflammatory properties of omega-3s are crucial to building and maintaining the fats in our skin tissue. Not just good for the fats in our skin, omega-3s hydrate the deep layers in our skin, lowering the likelihood of skin dryness and breakdown (3). Omega-3s also reduce the effects of sun damage (4). Lastly, they're used to help treat inflammatory conditions like acne and psoriasis (5).
Fatty fish like salmon, sardines and anchovies are your best sources for omega-3, but you can also take a fish oil supplement. Be careful about the quality of your fish oil supplement. Check your sourcing, store them in the fridge and regularly check that it has not gone rancid.  You can do this by breaking open the softgel and smelling / tasting the oil. It should not smell stale and rancid. If it does then throw it out.
Non-meat sources of omega-3s include chia seeds, pumpkin seeds and walnuts.
---
---
Sunflower Seeds
---
Sunflower seeds are full of Vitamin E. What's the deal with Vitamin E you ask? It's a naturally occurring potent antioxidant and one of the more highly researched vitamins. Vitamin E has the ability to help prevent and reverse the dangers of free radical damage. 
Vitamin E's high antioxidant status is shown to protect us against solar UV radiation. It also reduced sunburn reactions and chronic UVB damaged skin cells. UVB is what gives us sun burns (6).  At the cellular level, Vitamin E protected against DNA damage associated with skin cancer (7).  Lastly, Vitamin E is important to the fats that line our skin cells. Here it helps against collagen cross linking: a hallmark of aging in your skin (8).  One serving of sunflower seeds gives you 66% of your daily recommended intake. They're great sprinkled on salads, cereal, or in smoothies.
Other foods high in Vitamin E include spinach and almonds.
---
Liver or Cod Liver Oil
---
Chances are you don't know a ton about Vitamin A. Vitamin A is important to all aspects of skin health and function. Our bodies don't make it, so we have to get it from our food. Vitamin A plays an important role in skin cell and tissue growth. Especially in the deep layers of your skin: the dermis. You need Vitamin A to develop the underlying tissues that keep skin healthy and firm. It does this by preventing the breakdown of collagen in your skin.
Vitamin A rich foods make your skin more resilient to the sun's harmful UV damage. It is also a possible anti-aging treatment (9,10).  Vitamin A is difficult to get in food sources. Thus the need to experiment with liver or cod liver oil. One small (3 oz) serving of liver gives you between 450-750 percent of the DV for Vitamin A. Learn a delicious liver recipe here.
Egg yolks, cheese and fatty fish are also good sources of Vitamin A.
---
Image by congerdesign, Gregory Culmer
---
Spinach (Dark leafy greens)
---
Popeye was onto something! Spinach and other dark leafy greens help keep your skin supple and radiant. Why you ask? Beta carotene and prebiotics. Beta carotene is in the carotenoid family. These are natural colours found in some foods like carrots, purple yams, red cabbage, etc. Foods high in beta carotene, like spinach also provide nutritional protection against skin damage from sunlight. It's time dependent, meaning you should eat lots of these foods in the spring and summer in order to get the protective effect against sunburn (11). 
Our skin naturally has beta carotene in it. What's cool is that you can increase the levels of skin beta carotene by eating lots of it. We're not positive but this may be responsible for the protective effects against sun damage (12).  Much like your gut, your skin has its own microbiota (or bacterial network) that needs to be nourished. Prebiotics found in leafy greens also benefit skin health by seeding your gut with beneficial bacteria. 
If you're not into dark greens then carrots, squash, cantaloupe and sweet potatoes your best options.
---
---
Algae
---
There are lots of potential cosmetic skin health benefits from eating algae-rich foods like astaxanthin. Astaxanthin is an algae found in salmon, krill, shrimp and crustaceans. The fish upcycle the microalgae and phytoplankton they eat into more readily available algae that we can use for nutritional benefits. You can also get it in supplement form or in other algae powders like chlorella. 
Research into astaxanthin is promising. Studies are showing it prevents skin sagging and wrinkles from UVA radiation and prevents DNA damage in skin cells (13,14). It also improves age spots, wrinkles, elasticity, moisture and texture of our skin (15). Woah! The big issue with algae is the taste. Good luck with that one.
---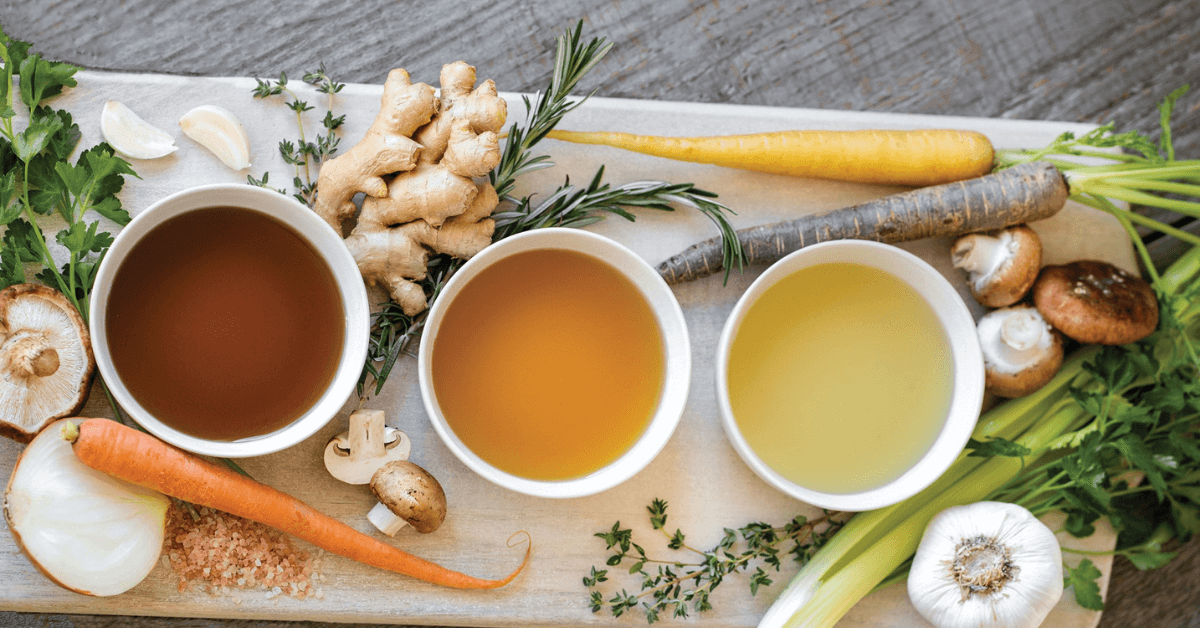 ---
---
Properly made bone broth has 6-8 grams of collagen per cup. Collagen is the basis for all of the connective tissues in our body, including skin. As we get older, collagen production slows leading to visible aging of our skin: wrinkles, age spots and crows feet. The stuff some that we don't want.
Through a collagen-rich diet, you can improve your skin's supple appearance by increasing collagen production. Research shows an increase in skin elasticity from collagen after eight weeks (16). Eating collagen-rich foods helps repair damaged collagen fibers. Collagen makes your skin appear more smooth by restoring hydration status and helping you grow more connective tissue. 
How does this happen? The worn out collagen fibers are gradually replaced by restoring the ratio of type 1 to type 3 collagen (16). This is the type you'll find in beef bone broth.
Want cool foods that are good for you? Check out 5 foods for great digestive health.
---
order bluebird provisions bone broths here
Born out of the kitchen of broken-down ultramarathon runner, Connor Meakin, Bluebird Provisions is dedicated to sharing the gift of health through delicious bone broths. Bluebird Provisions produces 100% pasture-raised grass-fed & finished beef and organic free-range chicken bone broths. All ingredients are sourced in Canada from select farms. Their broths are gently simmered for 30 hours to ensure all the collagen, vitamins & minerals are extracted from the bones. The end product is a highly absorbable nutrient powerhouse that tastes delicious! Shipped directly to your door Canada-wide. Order your first batch online!
Disclaimer: This information is for educational purposes only and has not been evaluated by the FDA or CFIA. It is not intended to diagnose, treat, cure, or prevent any disease. Please consult your primary care physician for advice on any of this.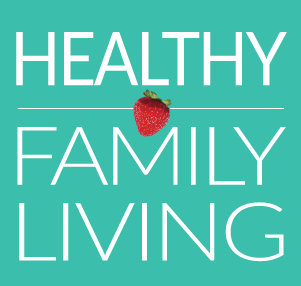 Wondering what to do with the kids in Metro Vancouver this weekend, or what to make for dinner? You can find it at HealthyFamilyLiving.com! From the Sunshine Coast to the Fraser Valley, we're the best online resource for busy parents looking for practical tips for healthy, active, sustainable living. For the latest on family events, outdoor adventures, birthday parties, camps & classes and kid-approved recipes, follow us on Facebook and sign-up for our parent-approved e-newsletter!