Ever have the feeling of not realising how much was on your plate until you get to take an unexpected break?  Seriously, the number of things that we manage to juggle as parents is amazing! We are constantly running to-do lists and activity calendars in our heads and it's exhausting… right?!
Well, we recently took a meal stress vacation. That's right, we didn't plan a single dinner. We didn't search for, shop for, or measure a single ingredient. Not once did we have that 5 pm  panic moment of "Eeek! Do I have enough of (blank) left to make dinner?!!"
All we did was order our week of meals from HelloFresh.ca. We had never tried this kind of meal delivery service before and we were not quite sure what to expect. After all we are meal planning ninjas. Here's what we learned about HelloFresh and keeping our sanity!
Here is what we learned about HelloFresh & what we loved:
Taking a break from meal planning is the best feeling! We literally reached into the fridge 30 min before we needed to eat, grabbed one of the meal bags at random and said: yeah dinner! We loved knowing that exactly what we needed was inside the bag.
The meals really do feed the number of people they claim to. This was important for our family since we have 2 high energy athletes who need good fuel and lots of it.
The meals can be cooked in the amount of time they claim. We were a bit skeptical so we timed the prep & cook and we were within 5 minutes of the estimated time. Good enough for us!
The food was delicious! We ordered the family pack for 4 people and thoroughly enjoyed all of the meals! There was plenty of variety between them, and they were all full of flavour and fresh ingredients. We also loved that the meals could be modified very easily to satisfy different tastes.
You can set your schedule. For our family, one meal-stress vacation every 8 weeks is perfect! It fits our budget and our lifestyle. Once you are set up with your account you can go into the calendar to set your schedule, skip weeks and easily pause delivery as needed. You can even do it on your phone!
You can create a cookbook of your favourite meals! You can browse all the quick & healthy recipes at HelloFresh.ca and save your favourites to your cookbook to make on your own when you are not receiving deliveries.
---
Want to take your own meal stress vacation? Use

Our Discount Link to get $40 off your first HelloFresh order!
---
---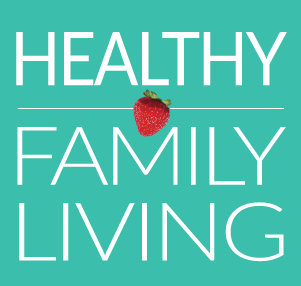 Wondering what to do with the kids in Metro Vancouver this weekend, or what to make for dinner? You can find it at HealthyFamilyLiving.com! From the Sunshine Coast to the Fraser Valley, we're the best online resource for busy parents looking for practical tips for healthy, active, sustainable living. For the latest on family events, outdoor adventures, birthday parties, camps & classes and kid-approved recipes, follow us on Facebook and sign-up for our parent-approved e-newsletter!