Burger night doesn't have to be boring! Turn an easy veggie burger into a plant-based masterpiece with Herby Garlic Green Veggie Patties from Wholly Veggie. With layers of flavour in every bite, these burgers are so easy to customize for individual tastes. Cooked on the grill or in a pan, dinner is fresh and easy no matter the weather!
JUMP TO RECIPE
---
---
The summer months have us craving simple eat-outside meals that are healthy, loaded with veggies, and full of flavour. These Herby Garlic Green burgers definitely fit the bill! We love that Wholly Veggie's approach to plant-based eating is "Veggies but fun!". Try this Avocado, Sweet Potato, and Basil Tahini creation, and then let your imagination go wild. Anything is possible when your patty base is so full of delicious veggie goodness!
JUMP TO RECIPE
---
AVOCADO, SWEET POTATO & BASIL TAHINI SPREAD ON HERBY GARLIC GREEN PATTIES
Quickly turn burger night into a masterpiece!
Ingredients:
Baked Sweet Potatoes
1 large sweet potato (or 2 medium), peeled and sliced

1 Tbsp Olive oil

1 Tbsp Pure maple syrup

Pepper
Avocado Spread
2 avocados, mashed

1 lime, zested & juiced

Salt & pepper to taste
Tomato Mix
1 medium-size tomato, diced

2 Tbsp Red onion, minced

1/2 fresh chili pepper (optional if you want spiciness)

1/2 lime, juiced

Salt & pepper to taste
Basil Tahini Spread
1 Tbsp tahini

2 Tbsp vegan greek yogurt

2 Tbsp water

1 Tbsp olive oil

1 clove of garlic, minced

Fresh basil, minced
Additional Ingredients
Instructions:
Baked Sweet Potatoes:
Preheat oven to 400°F. Peel, wash, and slice your potatoes. In a bowl mix all the ingredients together: potatoes, olive oil, maple syrup, and pepper. Place a baking sheet on a pan and spread your potatoes evenly. Cook for 30-40 minutes and turn halfway through cooking time.
Avocado Spread:
Peel & mash avocados in a medium serving bowl. Add lime zest, juice, and salt & pepper to taste. Mix well and set aside.
Tomato mix:
Take a medium-size bowl, and add the diced tomatoes, red onions, chili peppery, lime juice, and salt. Mix well and set aside.
Basil Tahini Spread:
Take a small bowl, and add the tahini, vegan Greek yogurt, water, olive oil, minced garlic, and basil. Mix well and add more water if the spread is too thick.
Burger:
Heat a large pan over medium-high heat. Take Wholly Veggie's Herby Garlic Green Patties and cook them in the toaster. In the meantime, add your burger buns to the pan. Toast, without moving, until both cut surfaces turn light golden brown. Flip and repeat. For serving, spread the basil tahini on the lower bun, add the pattie, avocado spread, tomato mix, baked sweet potatoes, and alfalfa, and add more basil tahini spread on the upper bun. Enjoy!
Recipe by Kelsey Morita 
Wholly Veggie is committed to producing plant-based snacks and meals with great quality vegetables, simple seasonings, and chef-inspired recipes in convenient formats that are delicious, and accessible to all. 
By putting more vegetables on more plates, and more seeds in more soil, they are planting for a greener, healthier future. Wholly Veggie focuses on food that is from a kitchen, not a lab; from a garden, not Silicon Valley; neither half-meat nor fake meat; and that is free of additives, preservatives, gluten, soy, and GMOs. What's not to love?!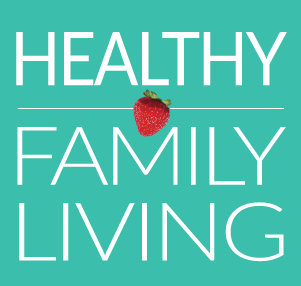 Wondering what to do with the kids in Metro Vancouver this weekend, or what to make for dinner? You can find it at HealthyFamilyLiving.com! From the Sunshine Coast to the Fraser Valley, we're the best online resource for busy parents looking for practical tips for healthy, active, sustainable living. For the latest on family events, outdoor adventures, birthday parties, camps & classes and kid-approved recipes, follow us on Facebook and sign-up for our parent-approved e-newsletter!